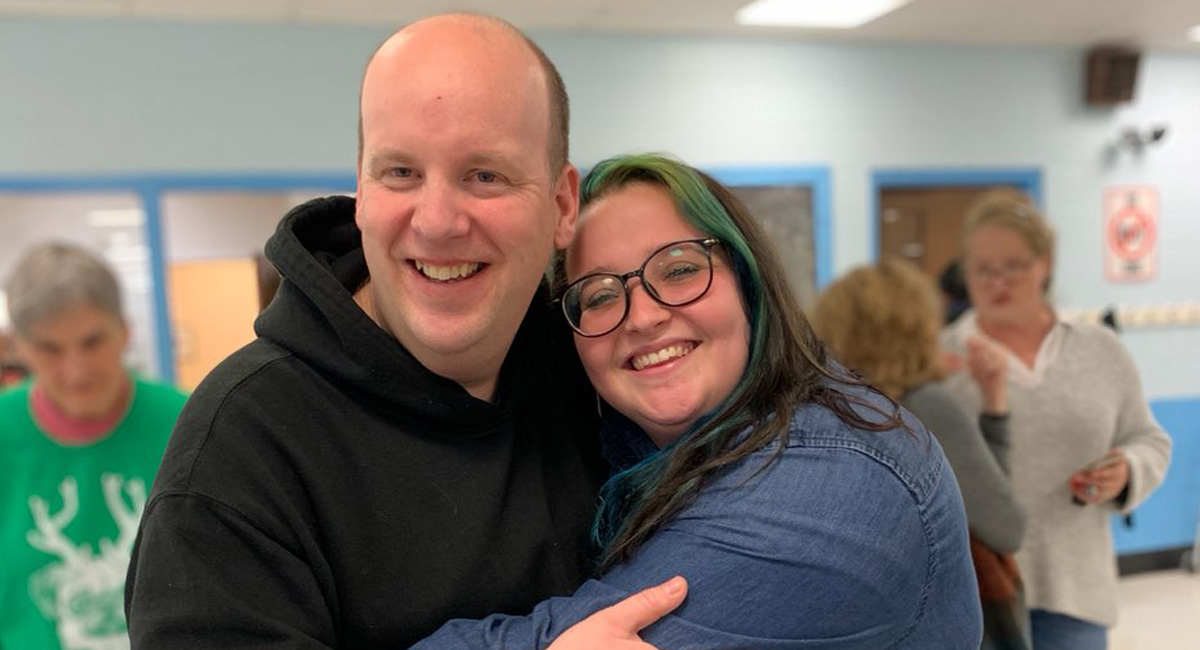 A DSP's Perspective - 'There's No Place I'd Rather Be Than Here.'
By Sara Porcaro | July 7, 2020
2020 is half over, and as we stand ready to tackle the next half, it's important also to review where we've come from--the growth we've gone through together in our communities, even for all the social distancing and virtual connection, and the achievements we've made together in keeping ourselves and each other safe and protected. While the year certainly may not have gone the way we expected, we've nonetheless had a pause from the daily rush of our lives to take stock of our present and make plans for the future; we've had plenty of time to reflect on where we come from, and the things that mean the most to us.
At Perspectives, we are one agency made of many voices. Today, we're lifting up the voice of Direct Support Professional (DSP) Marissa Heroux, who has been with Perspectives in Adult Day Services for two years, working at the Adeline LaPlante Memorial Center and supporting individuals in exploring all that their communities have to offer. Since the pandemic began, she's been dedicating her time to Adult Residential Services instead, where she's been able to see a new side of both the work Perspectives does as an agency and the support she could provide in different areas of individuals' lives.
What it Means to be a DSP
By Marissa Heroux
For two years, my goal every single day at work has been to make sure the people we support have a fun, successful day. I experienced the most amazing relationships I've ever had, both with coworkers and participants. They trust us, they look to us for guidance and advice, and they rely on us to make their day great. It's a lot of responsibility, but it's the best responsibility I've ever had. I'll never be able to express to some of the people I support how much they've changed my life and truly given me a purpose.
COVID-19 has taken a massive toll on my life, in ways that I couldn't even begin to describe here. One of the most important things that it has taken away from me, is my workplace, as I have never been to a place that is so inviting and welcoming.
It has everything that the average workplace has, with good days and bad days. But the one thing that it has that I've never experienced is how much love flows through the place. The laughs, the hugs, the help, the care, the community and collective goal of having a great day--that's something that I never thought would be so consistent every single day. It's an amazing connection to have with coworkers as well. We have to work as a team to ensure that the people we support get the best care they can possibly receive, so it's so easy to form a bond around that. For every stressful moment, there was a moment that I thought, "there is no place I'd rather be than here."
I have never in my life walked into a workplace so full of people and felt at home. I never thought in a million years I could feel that way. But when you have had the worst week, and you walk into your workplace to people running up to you like they do every single day--hugging you and telling you how excited they are to see you--that feeling is irreplaceable.
It's hard to sum up how it feels to be away from this. I miss the community. I miss the connections with others, the feeling of coming back to work after one day off and having everyone tell me that they missed me.
Perspectives teaches us in training how much we mean to the individuals we support, and how much they want to be a part of their communities, too. They want to be missed by their friends, they want to be successful and have successful careers and relationships--but Perspectives didn't prepare me for how much they would mean to me. They didn't tell us that every day, people of all abilities would be hanging out and talking and laughing like there's nothing different about us. They didn't tell us about how crushing it is to see someone we support having a bad day and not being able to do anything to make it better. They didn't tell us that you will do anything in your power to help someone reach a goal, no matter how big or small.
They didn't tell you how many times you'd have to explain to one of your favorite people that their differences are what make them special and worthy.
There are little hearts drawn all over The Laplante building. Over the years I've noticed more and more of them, and they make me smile every time. This building has so much history, and it makes me wonder who drew them and why. It truly breaks my heart that I didn't realize the last time we were all together would be the last time for a very long time.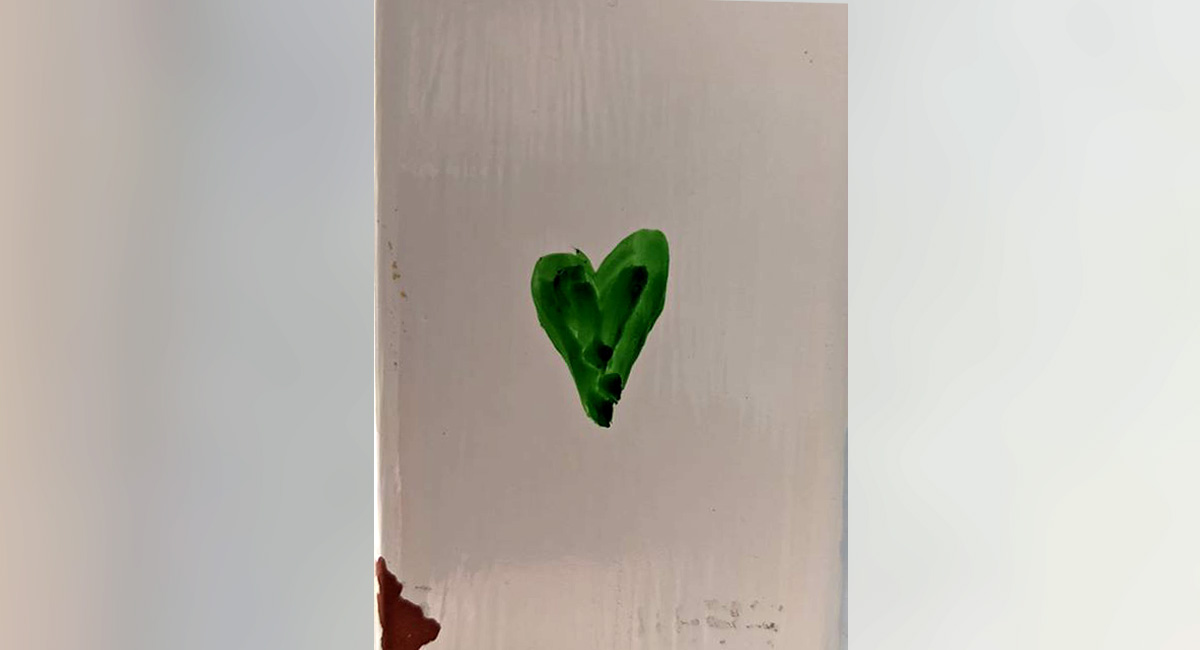 After the pandemic, I'm sure a lot of individuals are going to be confused about all the changes with the LaPlante center, as we all are, since we're leaving the building behind to be entirely community based. I anticipate there will be a lot of reminiscing and explaining why things are the way they are. I hope to be able to provide the emotional support needed in order for the individuals I support to make as seamless of a transition as possible. It's going to be hard, because being together in a group was something a lot of people really loved, but I hope to use my empathy in that situation to help navigate the changes.
I don't know when the next time will be that we are all together again, but I'm glad that this green heart is the photo I have, because it encompasses the entire experience of working at LaPlante. I hope someday, we can all be together again.
---
---