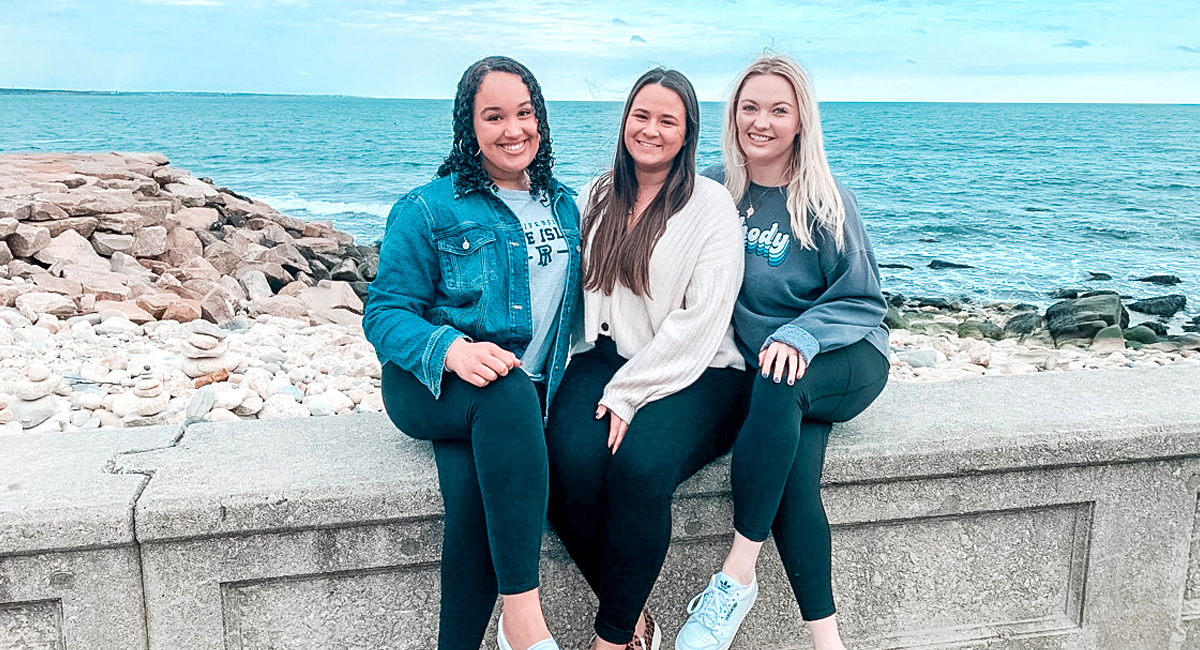 Growth Beyond the Textbooks: The Perspectives Internship Experience
By Sara Porcaro | February 11, 2020
It's the second month of the year, and for college students around the country, their graduation dates are speeding closer. With those dates comes questions about future employment. For many college students, the thought of choosing a job, especially when not knowing exactly what certain industries entail, can be daunting. Internships grant students the opportunity to not only gain experience, but trial industries--and get a feel for the culture of any agency or company they intern for. With opportunities for paid and unpaid internships, as well as internships for college credits, there's certainly something waiting for everyone, including here at Perspectives--and the recent interns of Perspectives' Home Based Therapeutic Services (HBTS) team can attest to their benefits!
STUDENTS DEDICATED TO THE FUTURE
When it comes to finding opportunities for work, internships, and other enriching experiences, school clubs like the University of Rhode Island's URI Student Speech Language and Hearing Association (URISSLHA) are invaluable. In URISSLHA--led by President Emily Scianna and Vice President Siobhan Scanlon, who both study speech pathology--members discuss not only the work they plan to do, but ways to find it in the workforce, as well as ways to polish resumes, find graduate school programs, and find local job and internship opportunities at agencies like Perspectives. Along with showing fellow students these opportunities, Emily and Siobhan also jumped headfirst into those experiences themselves; Siobhan's current experience, for instance, is so beneficial to her studies in speech pathology that she works twenty hours in her paid internship rather than the eight mandated to receive credits.
"I feel like I'm making a positive impact in the lives of individuals I support, and the whole experience has made me a better clinician," Siobhan says. "I am much more confident and a better communicator, which not only helps me as a Behavior Specialist but in my future as a speech pathologist."
Emily completed her internship last summer, extending it from the spring to continue her work as a Behavior Specialist with the individual she supported. Likewise, Siobhan works part-time and interns with Perspectives as a Behavior Specialist now, and both she and Emily have found their place on the HBTS 5 team--one dedicated to Applied Behavior Analysis (ABA) and speech acquisition and communication. Emily has also received college credits for her work with Perspectives, and during monthly URISSLHA meetings, and she and Siobhan are always happy to invite Perspectives professionals and other local organizations to come speak with fellow URISSLHA members about available opportunities.
"I absolutely loved this internship," Emily says. "I had such a great time; it gave me really beneficial hands-on experience in the field. Perspectives is an amazing company, and I hope to work with them in the future!"
THE INTERNSHIP EXPERIENCE
Nikki Pallotto, who also studies to be a Speech Language Pathologist at URI and graduates in May, is likewise interning this semester as a Behavior Specialist--finding in the experience a team that supports her growth at all levels. She works with Perspectives' Clinical Supervisors, Treatment Coordinators, and fellow Behavior Specialists to make a positive impact on the individuals she supports. Her love for the work, and the insight it's given her into the opportunities for the future, have made the internship a thrilling experience where she knows she makes a positive impact on the lives of others every day.
"I'm very grateful for this opportunity with Perspectives," Nikki says. "When I found out about it through my classmate, I felt as though this was the correct path for me, and this internship has already begun to lead me in the right direction."
Alongside Siobhan and Nikki, Perspectives intern RaAnna Kurek has recently started with Perspectives as of late January, also with the HBTS 5 team. She's a junior at URI, majoring in Communicative Disorders--a field of study that allows her to study both speech pathology and audiology. Her dream is to be a speech pathologist, working with youths on the Autism spectrum, and at Perspectives, she's able to do just that every week with the two individuals she supports during her shifts. Every day, RaAnna looks forward to working with individuals, watching them achieve their goals and succeed during clinical lessons, and the experience she gets is invaluable, both to her studies and her developing career in speech pathology.
"I wouldn't exchange this internship for anything because of how much I enjoy it and how much experience I get out of it," RaAnna says. "Working with these two individuals keeps me on my toes as I learn to adjust to their needs, and I've made amazing relationships with them. I absolutely love this internship."
Perspectives is grateful not only for the opportunity to provide young professionals to get a head start in their careers, but also to have them invite Perspectives professionals and spread the word! Our interns do incredible work with us--work that inspires them to continue pursuing their passions, work that our teams of professionals appreciate for the fantastic impact it has on the individuals we support.
So much growth and potential lies in the various internship opportunities out there, no matter one's major--and if you or someone you know is looking for an incredible experience in psychology, speech pathology, or the many other applicable majors whose skills are valued at Perspectives, you'll find just that in our
internship programs
!
---
---