It's what we're all told to aspire for while in school: a job, a career, that we can see ourselves doing long-term. Forty to fifty years is a long time, after all; sometimes, the pressure to pick the "right" career falls heavy on young professionals. But sometimes, the career path that makes us excited to go to work each morning isn't something we plan for, but something we discover. Such is the case for Senior Director Casey Gartland with his career with Perspectives--and now, as he's continuing his career as Executive Director of West Bay, we're looking back on his time here to commemorate twenty-nine great years with Perspectives!
STARTING A NEW CAREER PATH
For Casey, the human services industry wasn't on his mind while he attended Rhode Island College; rather, his focus was on literature. He graduated from RIC in 1990 with a degree in English and Secondary Education, aiming on becoming a teacher and sharing his insights and love for great written works with students. For three years, Casey worked as a substitute teacher and as a DSP at Spurwink, then later at Perspectives, then known as Alternatives, Inc. Within Perspectives, Casey experienced notable growth, becoming an assistant director for the home at which he worked while simultaneously serving as a psychologist's assistant. It was during this time that he decided to stop substitute teaching, instead pursuing a career path he never expected to find. Later, he became a program director at one of Perspectives' residential programs, furthering his commitment to the agency--and he only continued to grow from there

"Dale Smalley was a mentor for me when I became a program director, and I've been fortunate to be surrounded by strong managers as I've continued my career here," says Casey. "I've learned different things from everyone and found that I had a lot of room to grow in my leadership in strategic planning skills."

The opportunities Casey found to continue improving the lives of individuals we support only increased over the years. As he continued to progress and take on his current role as a Senior Director, Casey found himself especially interested in political advocacy and government relations, starting with the funding rallies hosted by the Community Provider Network of Rhode Island (CPNRI). Always an advocate for the funds and resources necessary for individuals to live full lives--including the funds necessary to pay Direct Support Professionals (DSPs) a living wage--Casey has tirelessly worked to educate individuals on their voting rights, network with state senators and activists, and do what he could to help change the perception of I/DD funding. As a member of the Governor's Commission on Disabilities, he works with others to further accessibility for people in RI, and he has a particular focus on legislation.
"When it comes to that funding, I want to help the community understand that it's less about money and more about leveling the playing field."
"Funding is a chance for individuals to grow in achieving their goals," he says, "and when it comes to that funding, I want to help the community understand that it's less about money and more about leveling the playing field. I've always been interested in changing people's perception of where this money really goes, what it does for individuals we support."
CONTINUING TO BUILD EXPERIENCES IN THE I/DD WORLD
It's been a long and eventful twenty- nine years at Perspectives--a time where the agency's services and team have only continued to expand. Throughout it all, Casey has been proud to work alongside skilled and passionate professionals, as well as with individuals that he's formed close friendships with. Watching the agency grow not only in its services, but also its approach to those services, has also been rewarding; as an agency that always tries to consider what it can do differently, Perspectives was focused on changing the way professionals approach supports and treatment. In the early nineties, that shift came with looking at an individual's abilities rather than inabilities, as well as focusing on choice: the basis of today's person-centered planning.

"That was when I started feeling like I was really a part of something," Casey notes, "and that shift in mindset has only continued over time; behavioral intervention programs like UKERU have been amazing to teach and see flourish over traditional interventions."

And after years of advocacy in government affairs, where Perspectives persevered in bringing the best services possible no matter the state of funding, Casey also decided to begin his journey as a Shared Living Arrangements home provider. He started sharing his home with individuals in 2009 while working for the agency, and all the while, he's found the experience to be incredibly rewarding. As a professional whose roots in the industry are firmly planted in direct care, the relationships built with individuals are important to Casey, and he works hard to maintain that connection with individuals at all levels of his career. But with SLA, he found that it wasn't at all like the work he knew; in fact, he notes that it doesn't feel like work at all.

"[SLA] is everything I hoped it would be," he says. "It doesn't feel like direct care at all; the individual I support, Jimmy, is more like a family member, and all my immediate and extended family have accepted him as such. It's important that Jimmy feels comfortable with his place in our family, and been such a great experience having him live with us."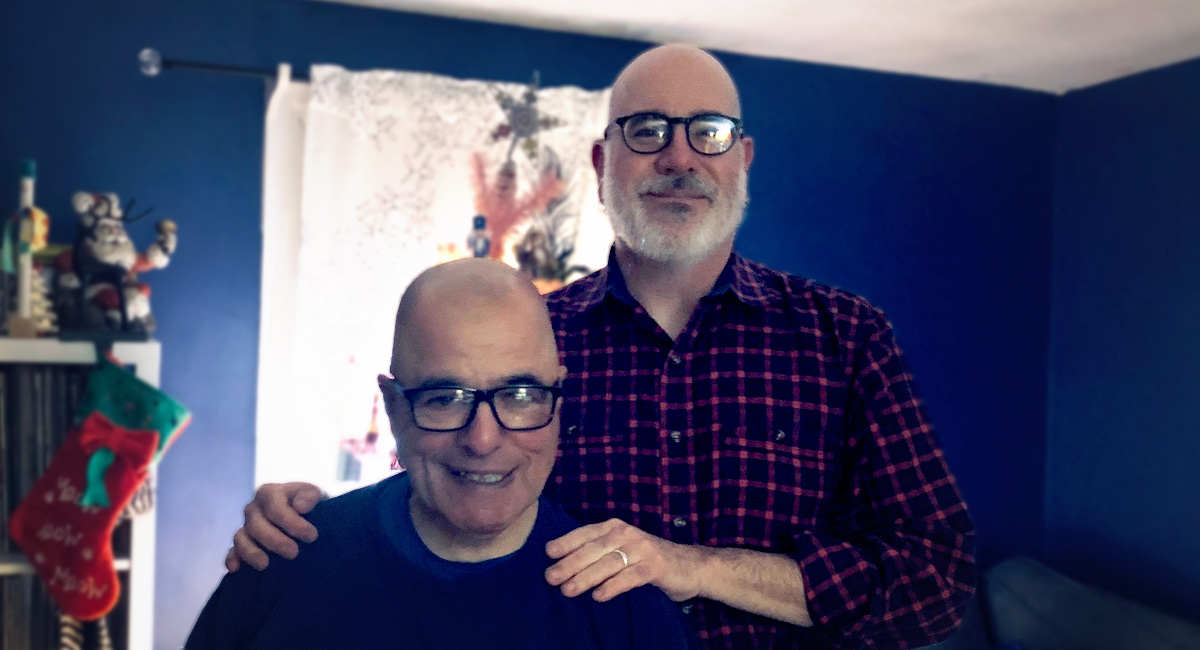 VISIONS FOR THE FUTURE AT WEST BAY
As Casey moves on to his future career pursuits as Executive Director of West Bay RI, with him comes years of experience, growth, and dedication to individuals with disabilities in Rhode Island. The many years of mentorship, camaraderie, and collaborative action, both within Perspectives and among Rhode Island's various service providers, have given Casey the confidence and knowledge to continue pushing forward in leadership positions. As he reflects on his time with Perspectives, he thinks about how he achieved that growth--about the many mentors that helped him along the way. One mentor that especially pushed him to grow his skills was CEO Judy Niedbala.

"As a mentor, Judy was very good at identifying professionals' strengths and needs, so I had a lot of encouragement and support as I continued to build my skills."

At West Bay, he plans to continue on the path of Gloria Quinn with these skills, aiming for a shared leadership that allows the whole team to come together and offer the ideas and resources necessary to achieve top quality services. Casey's looking forward to understanding the world of human services through West Bay's eyes and engaging with their unique agency culture, all while continuing to support the network of providers in Rhode Island overall. With so much experience and passion to guide him forward, we know he'll be a fantastic leader with West Bay, and while we'll miss him here at Perspectives, we're wishing him the best as he continues on in his career!