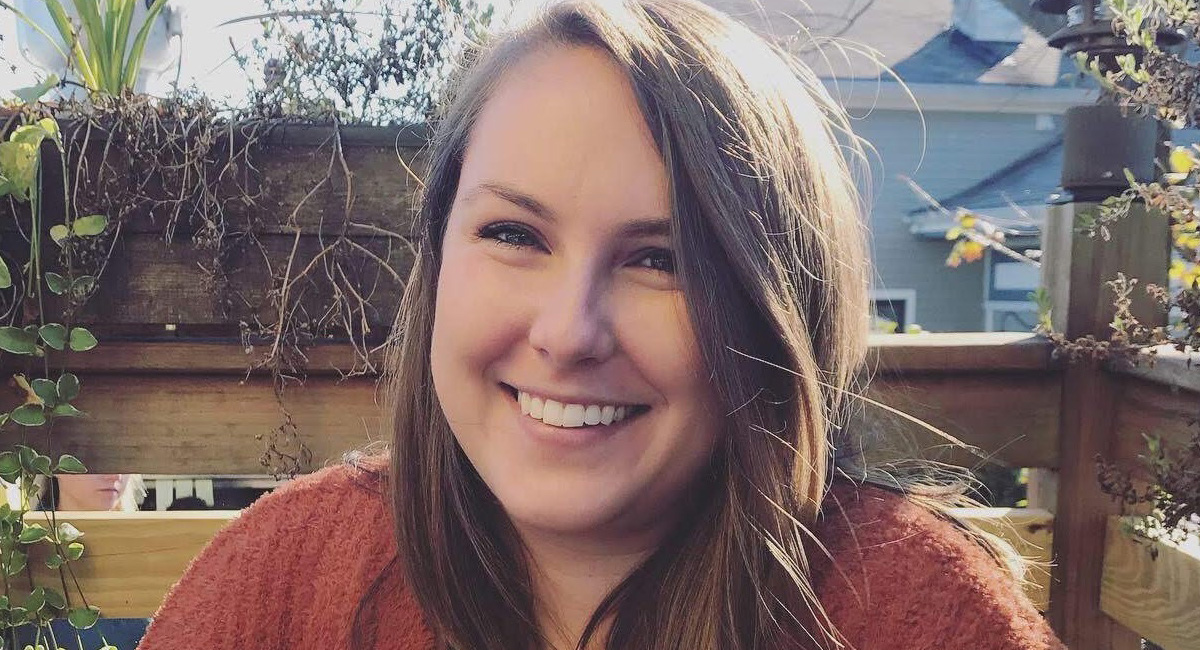 Finding the Path to a Fulfilling Career: Treatment Coordinator Gabrielle Friedmann
By Sara Porcaro | May 19, 2020
For the graduates of the class of 2020, this year has certainly been strange. Virtual commencements, online courses, and statewide shelter-in-place orders--all paint a much different picture of what was once expected for the end of the semester. However, despite all the uncertainty and disruption caused by COVID-19, there still lies plenty of opportunities ahead for graduates to begin forging a career they love--and more resources to find those opportunities than one realizes. Five years ago this month, Perspectives' Treatment Coordinator Gabrielle Friedmann did just that, and she's thrived in our Youth and Family Services ever since!

As an undergraduate student at Quinnipiac University in Connecticut, Gabrielle found herself deeply interested in psychology. She pursued her bachelor's degree in it, all the while imagining a career in social work or mental health counselling. However, it was an internship in her senior year that not only shifted her focus in psychology, but opened up the path to a whole different type of work in her field; this internship took place in a special education school for youths on the autism spectrum, and it focused on the principles of Applied Behavior Analysis (ABA) to support those individuals in growing, learning, and thriving in their daily lives.

"When I saw how ABA worked, it just made sense to me," says Gabrielle. "Seeing how effective it was, how the kids progressed--it was a great learning experience."

It was also an experience that set Gabrielle on the path to Perspectives, as one of the teachers in her internship was the sister of Amy Bayer, then the Program Manager of Home Based Therapeutic Services (HBTS) 5. After seeing Gabrielle work hard and learn all she could, Amy's sister recommended she apply for a position with HBTS 5, which specifically specialized in ABA services for individuals on the Autism spectrum; after graduating with her bachelor's, Gabrielle applied for a position as a full-time Behavior Specialist, and it was a clean hiring process that had her joining a supportive, encouraging team of like-minded professionals. Gabrielle started working with two individuals as she trained in the program, then began working with four after getting more comfortable with the team and the work itself.

"I was really nervous at first," she notes. "but I was happy to have so much support and training from the team. Working in this position was when I knew I made the right choice, and that this was what I wanted to do."

After her initial hiring, the next four years came and went, and Gabrielle only continued to grow in her skills, position, and her education. She was soon approached to be a Lead Therapist, where she took more responsibility for the lesson plans of individuals she supported, and with the encouragement of her supervisors, applied for and achieved the Assistant Program Manager position. While the administrative side of her career wasn't something she expected to take on, it was a welcome experience that only added to the skills in her professional toolbox, which served her well when she moved on again to become an HBTS 5 Treatment Coordinator. As a Treatment Coordinator, Gabrielle started her master's in ABA at Salve Regina--and after her graduation in 2019, she went on to take, and pass, her BCBA exam.

Now, in 2020, the COVID-19 disruptions have made it difficult for the team to continue doing the work the know and love--but certainly not impossible. In fact, with the rise of tele-health and the tight-knit nature of the team, Gabrielle and her fellow specialists and clinicians have all come together to adapt their lessons to virtual conferences and support parents during this uncertain time, no matter their schedules. Everyone also makes sure to reach out and support each other not only as peers, but as friends, checking in on each other's emotional health as they adapt to all the changes we've seen over the past few months. Gabrielle believes that, with a challenge like this, HBTS 5 is only stronger overall. She's happy to be a part of the team--and she knows that, within Perspectives, there's plenty of room for more like-minded professionals to come aboard.

"Perspectives is a great place to work," she says. "There are so many different opportunities for students or people looking for a new career in the field."

When asked about advice for new graduates looking to begin those careers, Gabrielle insists, "Be confident and give new things a try; figure out what you like and what you want to do. As long as you do your best and take the feedback you're given from your peers, you'll do great. And there will always be opportunities to grow!"

In these past five years, Gabrielle has started on an awesome journey with us here at Perspectives, and the way she's tackled new challenges head on and seized the opportunities to continue growing in her career is incredible. Her dedication to the individuals we support and her love for what she does makes her an essential part of the team, especially alongside the other Perspectives professionals she shares her passion with, and we're looking forward to seeing where she goes next in her career!
---
---