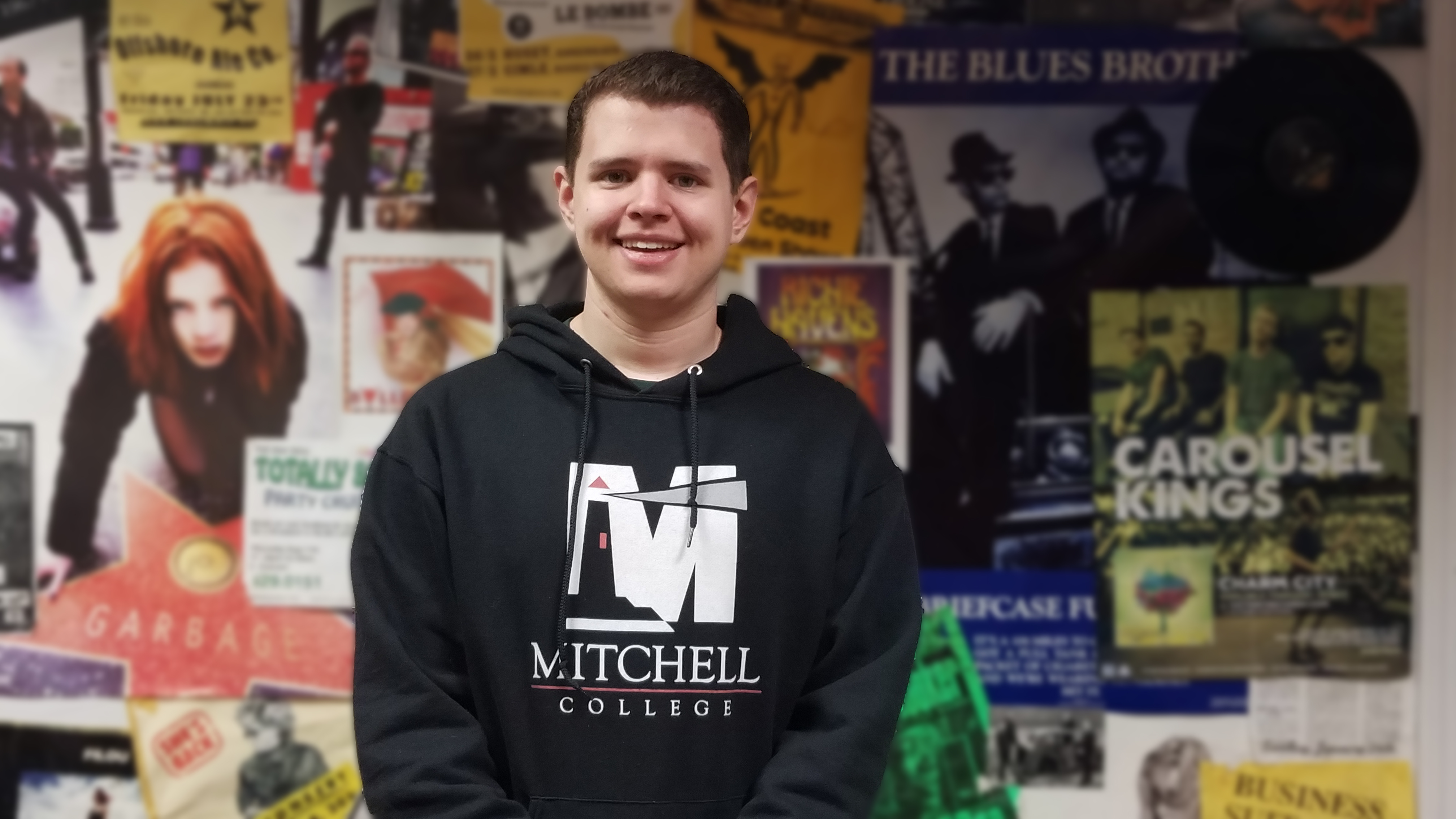 Transforming Impossible to Possible: Josh's Journey to Success
By Sara Porcaro | January 21, 2020
The feeling of a job well done--of success and sparkling achievement--is always sweet. Whether it be winning academic awards, finding new jobs, getting promoted, or any other milestone, big or small, the pride one feels for it, and the joy of being surrounded by their biggest supporters to celebrate, is always a positive experience. But for Josh Tucker, who recently completed his support program with Perspectives Youth and Family Services, the feeling of success is even sweeter, as his perseverance, drive, and ambition led him to where he is now: a successful freshman at Mitchell College, who passed his first semester with flying colors!


PARTNERING WITH PERSPECTIVES


Josh has received support from Perspectives Home Based Therapeutic Services (HBTS) and Personal Assistance Services and Supports (PASS) since he was almost three years old. After being diagnosed with Autism Spectrum Disorder (ASD), his parents jumped into action to find programs that would best suit Josh, who was nonverbal at the time and experiencing behavioral challenges. The search was long, with Josh landing on various waiting lists for services--until Kristy Hallum called about Perspectives' pilot HBTS program, specifically centered around Applied Behavior Analysis (ABA).

"It was challenging in the beginning," says Josh's mother, Becky, "but we knew when we saw Kristy's presentation that we had to do it. Everything they said would happen, happened. The style completely worked for Josh."

That style was an intensive program comprising of 40 hours a week of HBTS intervention, as well as school and occupational therapy, that aimed to not only teach Josh necessary life skills, but first help develop his cognitive ability in a way that made learning such skills possible. Before Perspectives, it was projected that Josh would remain nonverbal, but Perspectives HBTS services pushed on--and soon, Josh began to speak. He worked hard in the program until he graduated from it at seven years old, and from then on, he received PASS services, all while continuing his studies. With PASS services, Josh learned important life and safety skills, such as cooking, daily living skills, and social interaction during outings to places like restaurants or the bowling alley.

Much of this work was done with his former neighbor, Kaitlyn Laurence, who agreed to enter PASS training and work with Josh. It was from working as a PASS professional with Josh that Kaitlyn found her passion, and she received her bachelor's degree in Communication Disorders from URI in 2018, and later her master's degree in ABA from Sage College. Now, Kaitlyn is completing her clinical hours with Perspectives; she looks back fondly on her time with Josh and all of his growth throughout the years.

"I loved working with Josh; we had a great time," Kaitlyn says. "It's amazing, the things he's done, especially in his senior year of high school. Compared to when we started, he's so much more independent and confident in himself, and he's made so many friends."


TRIUMPHS IN EDUCATION


As an incoming freshman, Josh was enrolled in Bishop-Hendricken High School in the school's Options Program, where he began learning the life skills necessary to get a job and live independently. He also joined various clubs and programs, becoming a true leader by taking on roles as the captain of the unified basketball and volleyball teams, as a peer minister in the Options Program, and as Senior Class Secretary of the Student Council. Along with his impressive extracurricular activities, Josh also secured internships with Sweet Indulgences Bakery and the Warwick City Hall, gaining valuable graphic design and tourism experience.

"Being able to try new things was the best part of high school," Josh says with a smile. "I won the 'Outstanding Senior' award for unified sports and got to go to state championships. It was a lot of fun."

But the story doesn't end with Hendricken and the Options Program. While Josh appreciated the life skills he learned in the program, he wanted to achieve more academically--so he set his sights on college. Josh took supplemental night classes at CCRI while still in school to prepare for his post-secondary education, and with the extra skills he learned from classes such as Critical Reading for College Success, Josh was able to apply for undergraduate programs. He applied, and was accepted, to Mitchell College in Connecticut for the Fall 2019 semester, where he now majors in Leadership and Management and receives supports from the college's Mystic Program. This semester has been especially successful for Josh, as he earned his driver's license and got a 4.0 GPA for his first semester--all while living on campus and going on student trips to places like New York City.

On his college life, Josh says, "I feel comfortable and confident at Mitchell. It's great to be able to make new friends; I met people from Rhode Island that I never would've met otherwise."

"He's doing what nobody thought he could," his mother says as she beams with pride. "It's been challenging, but he's doing well."


GOALS FOR THE FUTURE


Josh's goals after college are to work in Rhode Island, where he can give back to the community that supported him on his journey to achieving his dreams. As a Communications major, he hopes to one day work as a Director of Communications at a local agency or school like Hendricken, where he can continue to help and guide students as he did while on the Student Council and as an Options mentor. For now, as Josh ages out of Perspectives' PASS services, he's excited to continue his education at Mitchell, and he looks forward to beginning his professional career afterwards.

"It feels like I completed a mission," Josh says about Perspectives' services. "I feel accomplished and confident in my skills. Perspectives has a really good program; I'd recommend it to any student with disabilities who's looking to get supports."

When it comes to Perspectives' HBTS program, Becky says, "If not for Kristy introducing us to the program, I think we'd be in a very different situation. Perspectives gave Josh language, and then he did the work to be where he is today."

As the spring semester kicks into gear, Josh is back on campus and ready to end his first year of college strong! His time with Perspectives' PASS services has come to an end, but as he forges on towards the future, all the fantastic memories--the new goals he's made and reached, the challenges he's overcome, the friends he's made--stay with him.
---
---