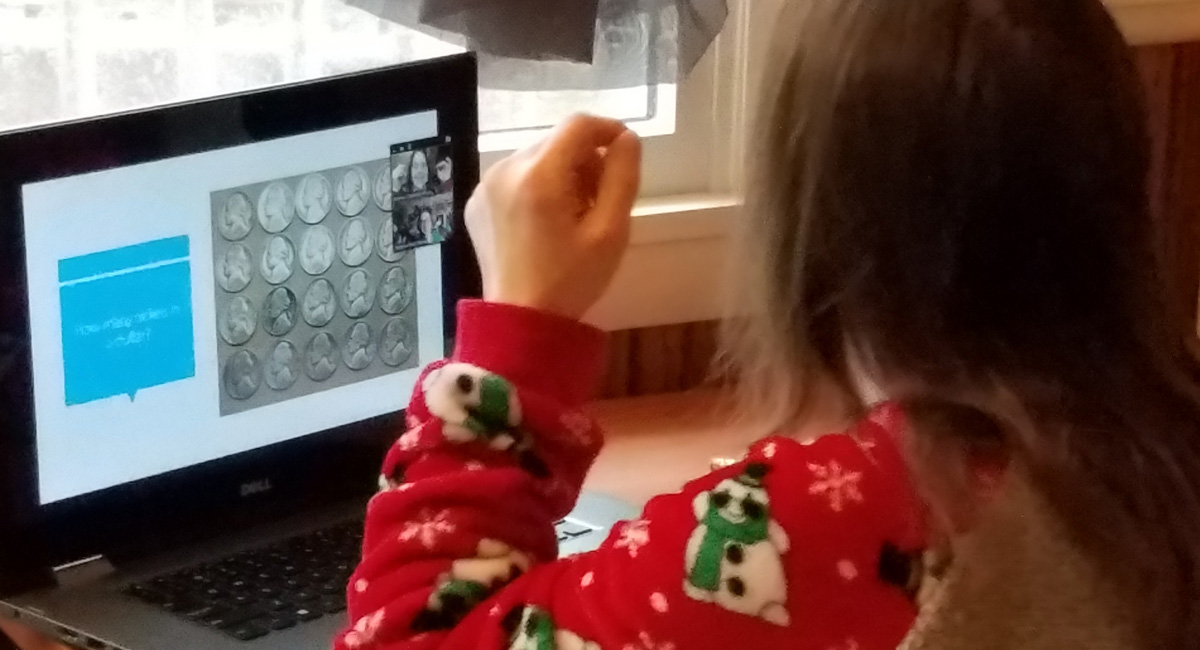 Keeping Connected In Continuing Education: Brown's PAL Program Gone Virtual
By Sara Porcaro | April 21, 2020
While the COVID-19 lockdowns have us physically isolated from each other, the modern age has thankfully made it possible to stay connected socially. In fact, many in-person activities, from holiday celebrations to nights with friends, from our jobs to our schoolwork, have been maintained throughout the pandemic with the power of technology. For Kara, who has been participating in Brown University's Partners for Adult Learning (PAL) program, that technology has kept her and her tutor Rebecca connected, motivated, and learning throughout the semester!

Every year, the teams of tutors and tutees of the Swearer Center's PAL program spend a semester on a new learning goal and celebrate the results at their bi-annual ceremonies, where all their months of hard work go on display for friends and family to appreciate. Subjects like math, creative writing, history, cooking, new languages, and marine biology are only a few examples of past project topics. However, with the COVID-19 pandemic, universities across the country have had to close their doors and move their offerings--including classes and student organizations--online through web-based services like Zoom.

Kara and Rebecca, a Brown University freshman from New York studying Ecology and Evolutionary Biology, have been meeting virtually over Zoom for weekly lessons on the value of money and how to perform business transactions. Such lessons are perfect for Kara, who runs her own lemonade stand called Lady Lemonade at the Charlestown Land Trust Farmer's Market. Her lemonade stand has been a real hit in the past summer seasons at the market, and she's working to continue her success in the years to come.

"I think the virtual sessions are going very well," notes Rebecca. "They're very interactive, and I love seeing Kara again and being able to talk to her!"

Every Friday, Kara and Rebecca meet on Zoom to continue their tutoring sessions. While new to the virtual PAL program, they came together and learned how to best organize their time and technology for smooth, cheerful sessions. Thanks to the technology of the modern age--the learning software, communication tools, and more--they're able to stay in touch just as well as they would in person, and it makes for a great afternoon activity. Kara is happy to be able to continue learning about the skills necessary for her business.

"Kara enjoys herself," says Site Supervisor Siobhan Catterson-McCaffrey. "Their latest session went great; they were patient through a couple connection hiccups due to the weather and had a very successful hour."

Along with the lessons, Rebecca and Kara have also been able to keep connected personally, as they've made a fantastic connection over the semester and keep each other updated during their sessions. Rebecca shared how she's been doing at home, even inviting her sister to say hello during their sessions, and Kara likewise shared how she's been keeping busy and active during the lockdown. From going for rides and cleaning the house to making Easter cards for friends and family, Kara's been staying cheerful with the coming spring--and she has plans to get into the gardens soon to plant an assortment of delicious vegetables.

The pandemic may have put a pause on our daily activities, but it certainly hasn't stopped everyone from working towards their goals and diving into new projects. Kara and Rebecca look forward to their weekly sessions as the semester continues on, and in between those sessions, they're staying healthy and happy with family and friends nearby. Here's to a successful rest of the semester, and a successful preparation for when Lady Lemonade can hit the Charlestown Land Trust Farmer's Market again!
---
---