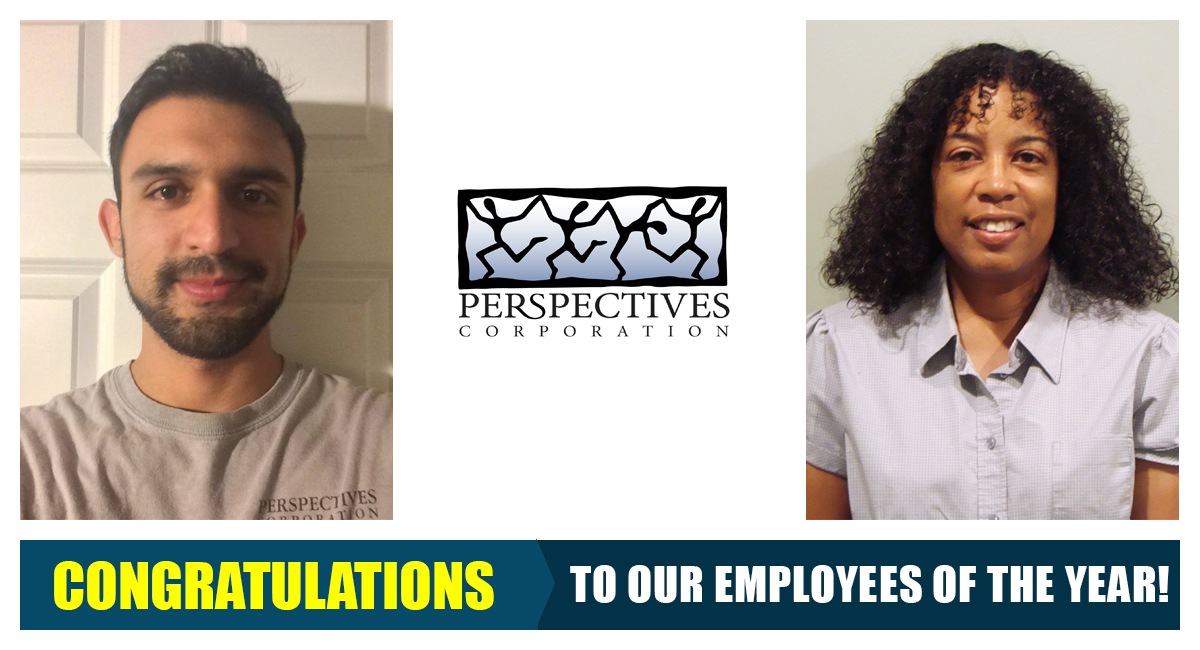 Celebrating a Year of Success: DSPRW19 Direct Support Employees of the Year
By Sara Porcaro | September 17, 2019
What connects a national network of professionals in the human services industry is something that builds the industry's very foundation: the compassion and drive to support individuals with disabilities in living their best lives. From discovering places that might otherwise go unnoticed--the old towns full of cafes and museums, the wild gardens and historic landmarks tucked away in deep nature trails--to supporting them in learning life skills like cooking and maintaining their homes, these professionals make magic from the mundane in their adventures, and they do so with dedication and pride.
This month, for Direct Support Professional Awareness Week, we're celebrating all their talents--as well as our winners of the DSP Employee of the Year Awards, Alicia Babcock-Raposo and Alejandro De La Cruz!
Of the countless professionals that make up a human services agency--BCBAs, Program Managers, Service Coordinators, and more--no role is without its purpose or importance. However, the importance of Direct Support Professionals (DSPs), who make up the largest portion of professionals within the agency, cannot be overstated. They're with individuals we support around the clock, helping them towards goals outlined in their Individual Service Plans (ISP), gathering information to better tailor treatment to each individual, and helping reconnect with community members, friends, family, and more.
Every September, the American Network of Community Options and Resources (ANCOR) hosts its DSP Recognition Week as a nation-wide initiative to shed light on the crucial work DSPs do. A "nationwide party," as their website refers to it, this week is a time to "showcase the amazing and often unsung work of these incredible professionals," and we're proud to send two of our DSPs off to the Community Provider Network of RI (CPNRI) 2019 Awards Breakfast.
Alicia Babcock-Raposo, a DSP of eight years working within our Adult Day Services (ADS) program, was one of the many candidates for Perspectives' Employee of the Year Award. She was chosen by Program Manager Mary Lyons for "[displaying the true meaning of teamwork every single day," and for always "[showing] up for the individuals, her co-workers, and the program." A creative, team-oriented, person-centered professional, Alicia puts the needs of the individuals we support first, working with her peers and with individuals to make every day shine. Of some of the many activities she participates in with individuals, one picture of her with Mandy at a local fair was one of the many moments Mary showcased in her nomination.
"Alicia is not a fan of roller coasters," says Mary about the photo, "but she's about making every day special, and she knows that Mandy is a passionate roller coaster rider."
Along with Alicia, Alejandro (Alex) De la Cruz won Employee of the Year in Perspectives' Youth and Family Services division. Recommended by Program Manager Dave Lizotte, Alex is described as "the perpetual team player," one that is "incredibly well liked by the entire team." Alex, working with school-aged youth, puts his efforts into keeping relationships with the individuals he supports fun, exciting, and creative--bringing them out for rock-climbing adventures, playing trivia games, and exploring other fun activities in the community.
"Alex is incredibly deserving of this nomination," says Dave, "as he encompasses so much of the agency philosophy, as well as just being an overall stellar employee."
Beside Alicia and Alejandro, several other DSPs were nominated for this award--and their letters of recommendation glow with just as much pride from their supervisors. Included on the list from Adult Services were Jeannie Turner, Janelle Sady, Crystal May, Danielle Abbiati, Adebukola "Bukky" Abisola, Victoria Gambardella, Gabrielle Rossi, and Joshua Sirois. From Youth Services, Sara Sousa, Courtney Estrella, Janet Cepeda, and Stephanie Hessman were also eligible for the award. Across both service areas, across all programs, the praise for these hard workers centers around common themes: their leadership qualities, their sense of teamwork and community, their positivity, reliability, and dedication to the individuals we support.
With the many fantastic employees nominated for this award, we're celebrating all their hard work and their many achievements this month--especially with all the great things their teammates and peers have to say about their contributions to the world of human services. At Perspectives, we believe every day is a good day to thank others for the incredible work they do, but it's extra special during events like ANCOR's DSP Awareness initiative, and we're keeping the nationwide party going as September continues! Congratulations again, all nominees and winners--and here's to another fantastic month of DSP awareness!
We're always looking for compassionate, creative, and energetic members to join our team and help support individuals in their quest for full, exciting lives! Are you or someone you know interested in working in human services? If so, you can see all our open positions at
. Check it out!
---
---