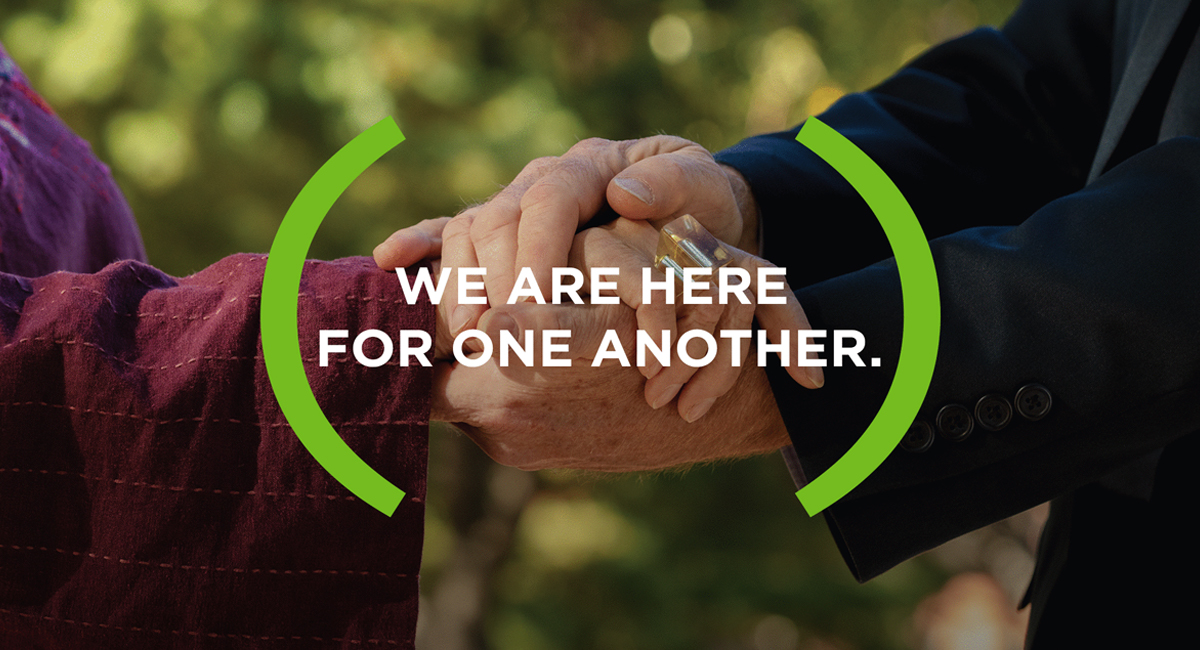 Weaving a Web of Resources: OSTICC and BH Link
By Sara Porcaro | July 17, 2019
Photo credit: BH Link (https://www.bhlink.org)

With so many dedicated professionals working to bring the next best practices to Rhode Island's disability services, the importance of trauma-informed care--a system of care that recognizes the impact of trauma on individuals and aims to create safe spaces where individuals can feel empowered in their treatment--cannot be understated. To that end, one large group has recently been making strides to do away with the institutional practices of the past and bring in new solutions: the Ocean State Trauma Informed Community Collaborative (OSTICC)!

OSTICC consists of over 80 representatives from about 30 organizations across RI, including Perspectives, that meet monthly to discuss the best trauma informed approaches and practices for individuals receiving supports. It originally started as the Best Practices Committee, a collaborative grassroots initiative forming after the state of Rhode Island's official ban on the use of prone restraints in January, 2013. Led by Christine Edmond, LICSW, Clinical Administrator of the Behavioral Healthcare Developmental Disabilities and Hospitals (BHDDH), OSTICC's strength originates from the dedication of a small group of State Administrators, Clinicians, and parents working together to improve the system of care in RI.

"To be 'trauma informed' means to take an approach that supports healing and positive outcomes for all," explains Perspectives Senior Director Christine Hathaway, who defines trauma as "an event, series of events, or circumstances that is experienced as physically or emotionally harmful or life threatening that has lasting adverse effects on a person's functioning."

Now, OSTICC holds open monthly forums at CPNRI to discuss how to make more uniform, consistent, and preventative models of care within the IDD service system, as well as throughout the RI Health and Human Services community. The OSTICC members have spent much time bringing organization-wide changes to the behavioral healthcare approach, including introducing programs like Grafton Health Inc.'s UKERU to local service agencies.

With the recent opening of BH Link--a 24-hour triage center and call service for individuals experiencing behavioral and mental health challenges, which uses the tools and tenets of trauma-informed care--the IDD community has another opportunity to move towards OSTICC's mission: actively promoting and expanding the use of trauma-informed approaches, as well as bringing support to all communities with trauma-related resources. As a clinic specifically geared towards behavioral health intervention, BH Link provides the accessibility to trauma-informed crisis recovery that has long been missing in other institutions one would normally go, such as hospitals.

"This is what I think the exciting part is," says Christine. "Everyone benefits from an approach to interacting with others that recognizes anyone of us may have been touched by trauma, and it's wonderful to see a new resource like BH Link become available."

With support from the Rhode Island Developmental Disabilities Counsel, OSTICC is also preparing to launch a website designed to provide the vision, organization, training, and leadership to actively promote an understanding of trauma informed approaches and how to implement them across service systems and public settings in the State of Rhode Island, starting with services for individual's with Developmental Disabilities but expanding to provide vision and support to all communities with trauma-related resources: education, prevention and assistance with healing.

Every day, advocates and professionals ask how we might improve services and supports for individuals with disabilities--and every day, they make strides to find the answers. After many years of learning about best practices from their peers across the nation, the OSTICC is going strong, and the future looks bright for the state of RI services! If you are interested in more information about OSTICC, you can reach out to Christine at 401-741-2559.

---
---