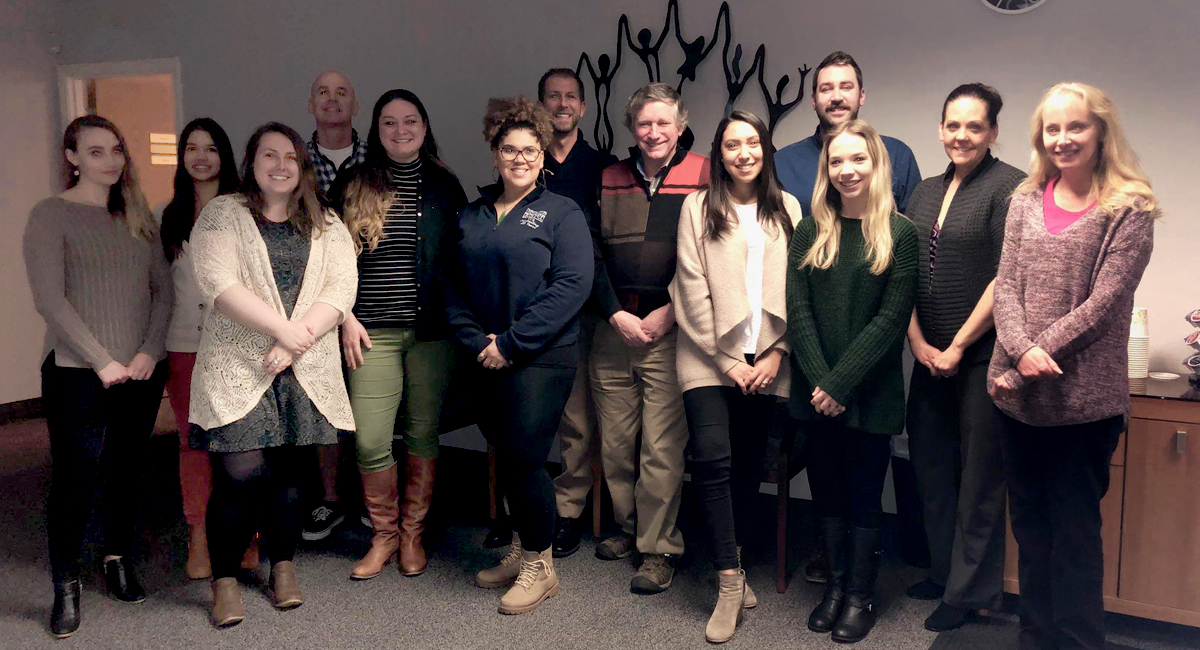 Sailing Into 2020 with Perspectives ABA Team's Strategic Planning
By Sara Porcaro | July 24, 2019
As we continuously search for new information in our fields of expertise, tomorrow's discoveries have the potential to change today's practice--and that means that the innovative, Perspectives professionals are always looking for new ways to bring the best possible care to individuals we support. That's why on a quiet summer day, at the Laurel Lane Country Club in West Kingston, the Perspectives Applied Behavior Analysis (ABA) team came together for a whole day to discuss, draft, and coordinate a new plan to end 2019 with a bang and bring 2020 in strong. Under the leadership of Senior Director Brenda Verdi and two new Clinical Directors, BCBAs Shannon Ciccone and Gianna Gray, the team identified three areas to work on for the year--and already, they've been working tirelessly to put that plan in action!


ASSESSMENT AND CURRICULUM


To improve the clinical integrity of the program, there's simply nowhere better to look than to nationally recognized Language Intervention Specialist, Stein Lund. The new trainings for this team of professionals will consist of direct instruction alongside the information and exercises in Early Intervention for Children with ASD: Considerations, a book written by Stein and BCBA, Ph.D Alan Schnee. In this program, Stein will be working with the team on a monthly basis as a consultant and educator, and the goal is to train new Board Certified Behavior Analysts (BCBAs) in this new curriculum while also supporting veteran BCBAs in transitioning to the new program.

"We're always looking for the most cutting-edge curriculums," says Brenda, "and very fortunate to have a nationally recognized expert like Stein Lund helping our team."


PARENT HANDBOOK


As well, the parent handbook aims to be a resource for parents to consult during their child's time in the ABA program--an explanation of how they can best support their child after Behavior Specialists end their lessons while providing the basics of HBTS and ABA. The language of the field can be technical, which hurts its accessibility. With this guide, the same information about the program will be presented in terms that everyone can understand, no matter their background or experience with ABA practice.


STAFF RECRUITMENT AND RETENTION


A large focus of the new plan is, naturally, on building the team's base to be stronger than ever by continuing to recruit and support Behavior Specialists on the team. Behavior Specialists are a crucial part of the team for any Youth and Family Services (YFS) program, as they deliver the lesson plans created by Clinical Supervisors and Clinical Directors, as well as provide valuable insight on how an individual received the lesson; this makes it possible to tailor lesson plans to each individual for maximum effectiveness and satisfaction.

"We want our Behavior Specialists to feel like they're an important part of the team, because they really are," Brenda says. "We always hope that they feel inspired, confident, and excited to work with our families."

Along with a planned panel to reach out and ask Behavior Specialists what they feel could be improved on the team, Perspectives also plans to offer more full time opportunities and more benefits where possible, as well as increase the peer to peer support between team members for a stronger sense of community on the team. All of these goals have dedicated work groups to hit target goals along the way, and the team aims to accomplish their plan as early as October, and no later than January 1st.


THE PATH TO 2020


Brenda says with pride, "It's such a hardworking, energized team we have here. And the team is always looking to improve; we never want to settle. I think we're all excited for what's to come this year."

Currently, Perspectives is looking for more Behavior Specialists and BCBAs to join the team, and they hope to be able to bring services to more families as more professionals come aboard. These dedicated and passionate professionals are banding together stronger than ever as 2020 approaches, and they plan to regularly get together to continue their efforts towards even more innovative and cutting-edge performance. If you or someone you know is interested in bringing their behavioral expertise to the team, or wants to explore the world of ABA for the first time, you can check out our job postings on our careers page!

---
---