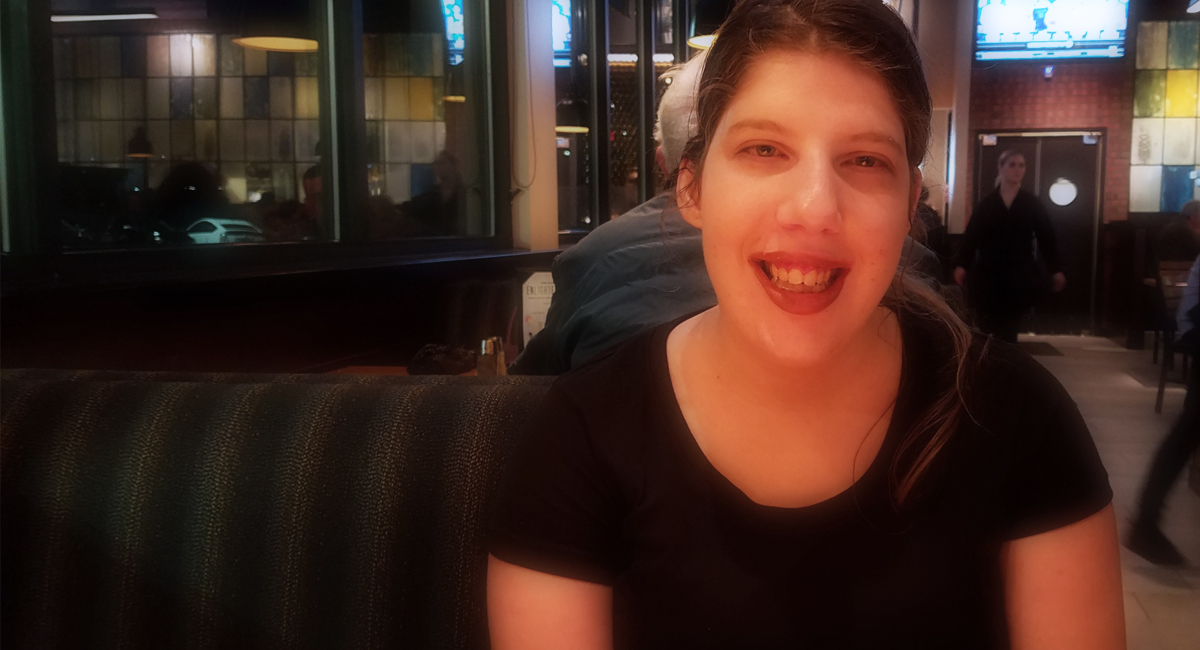 Serving up Smiles: Tiana at BJ's Brewhouse
By Sara Porcaro | February 26, 2019
After a long week, a fine Friday night calls many a hard worker out with friends--to the theaters, restaurants, pubs, and more. It's a great way to unwind before a weekend of rest: good food, good company, and great fun. But for every week-day worker, there are plenty people whose work week is only beginning--people like Tiana, who works at BJ's Restaurant and Brewhouse, bringing her end-of-week guests in with a smile!

Since November, Tiana has been working hard at BJ's as a hostess on Fridays and Saturdays, where she brings guests into the pub and starts their dining experience off right. When not seating guests, she's also helping out by rolling silverware and getting new tables all set for the next wave of happy weekenders. It's a job that lets her sunny attitude shine.

"I love it here," says Tiana. "All my coworkers are really nice, and we have a great sense of teamwork. It also keeps me busy and on my toes. Learning the tables is a bit hard, but I'm getting the hang of it."

Her inspiration for coming to BJ's goes way back to her high school days; at Coventry High School, Tiana was a part of the culinary vocational program, where students learned about food service and hospitality industries. Learning to make new recipes, work within a professional restaurant space, and practice hospitality standards sparked her love of restaurant work--and while she's happy as a hostess, she's determined to get even deeper into her role at BJ's.

Tiana notes, "Our restaurant has a training program that gives you a new pin for your uniform after every skill learned. When you learn all the skills, you get a red hat and get to take on other responsibilities. It's my goal to learn all the skills and become a waitress here!"

Her manager, Deb, says: "Tiana is a real sweetheart, very social and friendly. She's still being trained on her table placements, and we're hoping to teach her more so she can take on more responsibility."

When not working hard to improve her restaurant skills, Tiana brings her social nature out on town--going out to eat, see the latest flicks, and do some shopping with her friends on their own days off. They also love to head down to local sports bars and play a few rounds of pool together, too. For vacation, she also enjoys seeing her grandparents in Florida, where Tiana has a great time with her family and exploring new places together.

With so much going on, Tiana supports her active lifestyle with the money she earns at BJ's. The fast-paced work keeps her focused and ready to do her best, and she loves getting to see the smiles on customers' faces as they relax at the bar and fill tables with their friends. And after a shift of energetic work, there's nothing she likes better than the pub's "pizookie"--a freshly baked cookie with a scoop of ice cream! Tiana's reaching for the stars at BJ's, and we're proud to see her thriving in a place she loves. Way to go, Tiana!

---
---