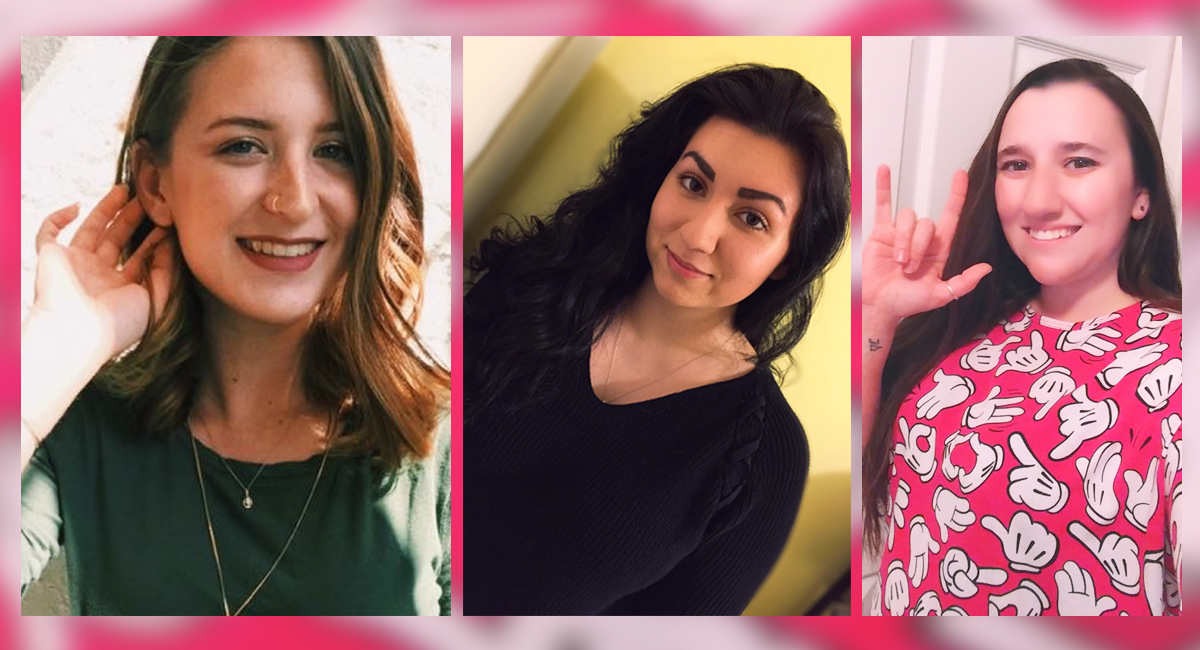 Inside the Career: What's a Behavior Specialist?
By Sara Porcaro | April 30, 2019
Within our communities, we appreciate the many Direct Support Professionals (DSPs) who work tirelessly each day to help individuals with disabilities live their best lives. Whether for adults receiving day services, or children receiving residential services, these professionals support individuals in exploring the world around them. But another group of professionals is also crucial to a child's development and success, working day in and day out to prepare children with special healthcare needs for life in their communities--and they're known as Behavior Specialists!
Behavior Specialists are professionals that work within Home Based Therapeutic Services (HBTS) programs to support children diagnosed with a wide range of special healthcare needs and their families. Whether working from a child's home or school, or other community environments, these professionals model behavior strategies to parents, teachers, and others, as well as implement personalized lesson plans with each child. This way, individuals are able achieve developmental milestones and become more independent in all facets of their daily lives. And when the lesson ends for the day, Behavior Specialists make sure to take their experiences from the lessons to bring back to the clinical team, so new treatment plans stay up to date!
"Without the Behavior Specialists, there would be no HBTS program," Clinical Director Bob Kidd states. "It's humbling work. We're always learning how to improve, thanks to them."
Behavioral Specialists at Perspectives
At Perspectives, our HBTS programs have been going strong since 1998, with further Applied Behavior Analysis (ABA) expertise incorporated in 2000. Now, Perspectives has four HBTS teams that support children in several different areas of life--whether it be learning the basics of daily living tasks, navigating new opportunities in one's school and greater community, learning to manage one's mental health, or learning how to communicate with others. The children in these programs range from two and a half years to twenty-one, when they become eligible for adult services--and so Behavior Specialists have to be comfortable working with children in a wide range of ages, abilities, and developmental stages.
From the position of Behavior Specialist, one can also rise to various clinical positions. With a bachelor's degree, one can rise to a Treatment Coordinator or a management position, and with a master's degree and clinical licenses and certifications, one can become a Clinical Supervisor. An example of such a career path is seen in Clinical Supervisor Giana Gray, who began as a Behavior Specialist in 2002 and has since risen through the ranks as a Lead Therapist and Treatment Coordinator. With the completion of her master's degree and BCBA certifications, she moved into her current position as a Clinical Supervisor, and she's been committed to it since.
"Starting back then, it really helped having such a supportive clinical team and the access to my peers and their knowledge in the program," Giana notes. "It was great for my professional growth, and I think the position builds a great foundation for their future career path in clinical services."
To become a Behavior Specialist, one needs to have at least one year of college education, or be enrolled in a minimum of six college credits, along with passing a background check and DCYF clearance. It's an entry level position that, at Perspectives, requires no previous experience to take on; this allows for on-the-job training, flexible scheduling, and the opportunity for experience working with children. With support from the clinical team, as well as internship and clinical hours, it's also a position that encourages one to pursue their higher education in psychology and other clinical majors, like social services.
Here at Perspectives, we value the hard work of all our professionals--and we're grateful for the hard work our Behavior Specialists put in everyday! And we're always looking for passionate people to join our team. Know someone who'd be interested in a wonderful opportunity to work with children in the clinical field? Our Behavior Specialist positions are listed on our
Careers
page--come check them out!
---
---