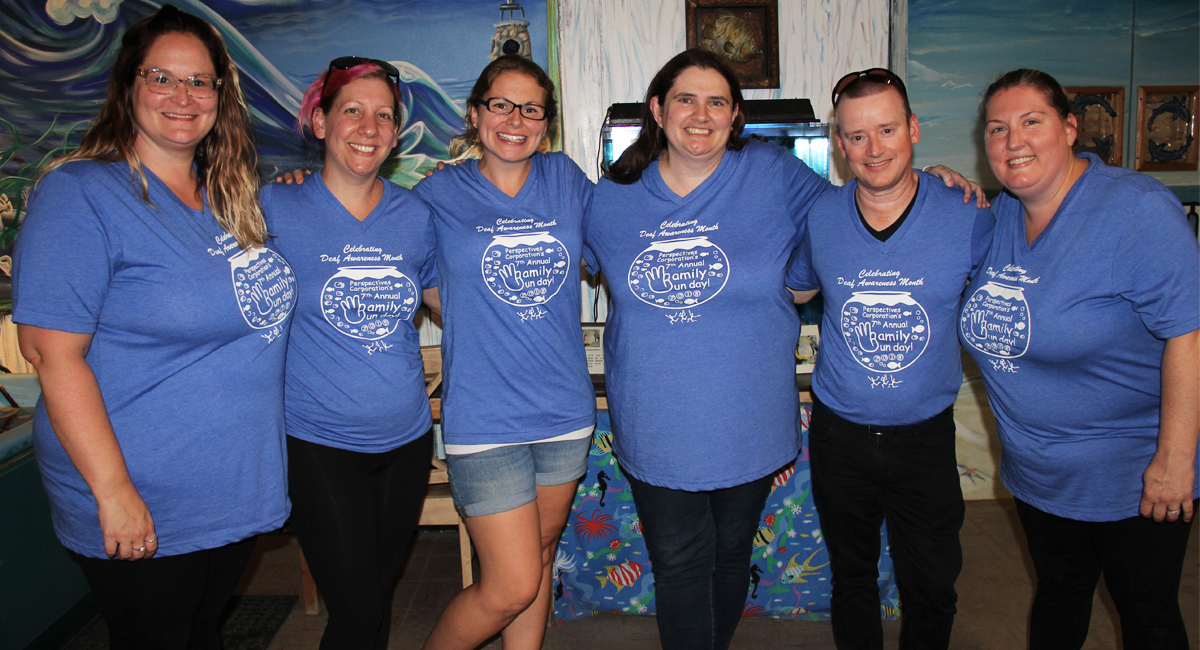 American Sign Language: A Brief Look
By Sara Porcaro | September 25, 2018
It's a big world we live in--one brimming with vibrant, beautiful cultures that illustrate our diversity as human beings. From food to clothing, art to literature, culture is what brings people together into a common identity of values and ideas.Languages, like American Sign Language (ASL), also give people their own unique ways of communicating with one another--and for that reason, we're celebrating ASL during this year's Deaf Awareness Month!
A common misconception about ASL is that it's simply a system of gestures, or a direct translation of English into hand-shapes. However, the truth is that ASL is its own language, with a unique grammatical structure and many abstract signs used to represent words. ASL, like any other language, takes time and dedication to become fluent in. For native speakers, ASL brings a beautiful culture together in their expression--and every day is a fantastic opportunity to learn more about it!
With Perspectives Corporation's immersive, hands-on classes, one has the ability for in-depth study of ASL and Deaf culture. One student, Rose Kenyon, says: "One of my best friends learned ASL through Perspectives. Watching her learn ASL and begin to integrate herself with the Deaf community inspired me to learn, too. I'm thankful Perspectives provides an affordable and accessible way for people to study such a beautiful language and culture."
Surprisingly, ASL's origins don't trace back to other English speaking countries, like England, but rather from Old Signed French--a system of signs created in the 1770s by a Parisian cleric. The cleric discovered opened a school for Deaf children, where he standardized the signs they used at home into a system for all of them to communicate fluidly.
In 1816, American minister Thomas Hopkins Gallaudet went to Europe to find a way to help his neighbor's Deaf daughter communicate and receive an education. Gallaudet came back to America with Deaf educator Laurent Clerc and adapted the language to American students and the signs they already used at home. From there, the full language known as American Sign Language was born--and with it, the future of Deaf education, culture, and communication in America, including the only DHOH-centered college in the world: Gallaudet University.
With the DHOH programs for individuals at Perspectives expanding, our employees also enjoy the classes. Direct Support Professional Breanna Bouchard notes that the classes have a "fun and upbeat environment," and that the class is "very patient with struggling students." For employees working with both Deaf individuals and staff, the classes are a cornerstone in learning ASL in a fun, immersive way.
For those interested in learning ASL, Perspectives Corporation offers several levels of ASL classes, with a focus on immersive learning and Deaf instructors that bring their knowledge of Deaf culture to ASL learners--both Perspectives employees and interested community members alike! Keep up to date with Perspectives ASL class schedules at https://www.perspectivescorporation.com/services/asl/.
For Further Reading:
History of ASL
---
---
Copyright 2020 © Perspectives Corporation