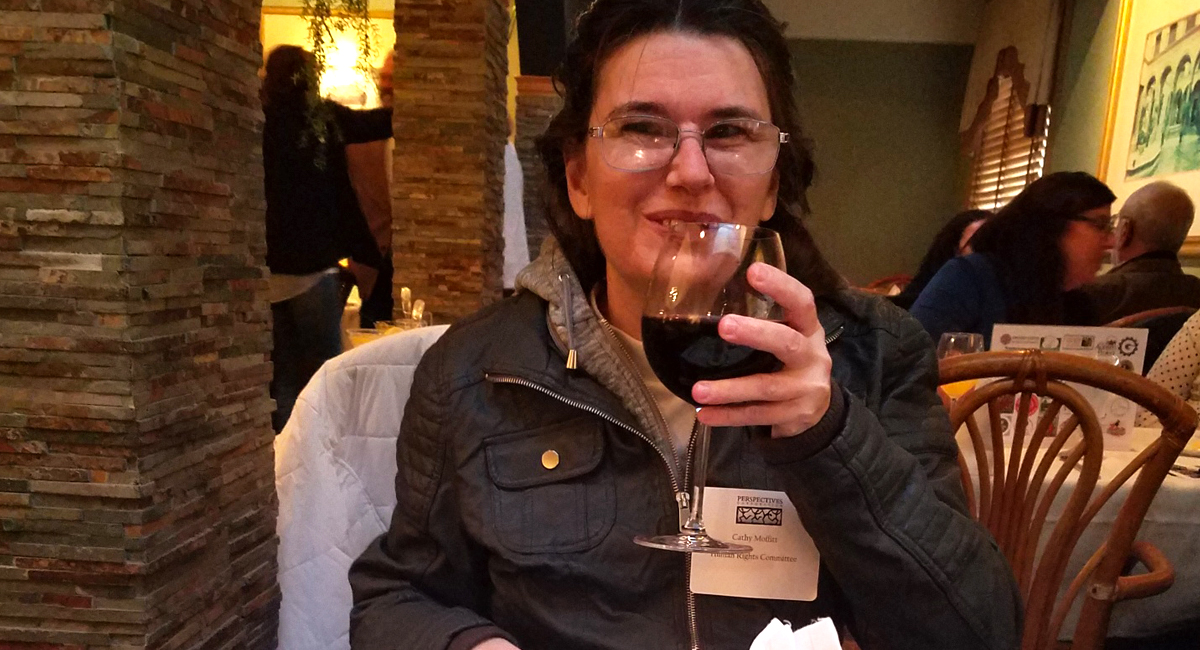 A Night of Celebration and Success at Spain of Narragansett
By Sara Porcaro | October 23, 2018
From keeping food pantries stocked to working with children in our local schools, Perspectives volunteers are pouring their passion and skills into communities all across Rhode Island. This month, we've highlighted just a few of these incredible individuals--as well as our volunteer partners, who provide a wide array of opportunities to give back to our local communities. And last week, to honor everyone's amazing work, Spain of Narragansett saw the lively bustle of a repeat tradition: the 5th annual Perspectives Partners and Volunteers Dinner!

Each year, this Perspectives event brings all these wonderful volunteers together, recognizing both their hard work in our communities and dozens of organizations' partnership with the agency. Representing our volunteer partners were members of the Habitat for Humanity's ReStore, Special Olympics Rhode Island and Unified Sports, Brown University's Swearer Center, URI's Best Buddies program, Meals on Wheels Rhode Island, the South Kingstown Animal Shelter, and many more. All in all, over one hundred volunteers and representatives from over twenty organizations joined together to celebrate another year of community, friendship, and teamwork.

The two-hour dinner was a perfect opportunity to catch up with fellow volunteers, enjoy a hearty meal together, and hear speeches by various partner members on how having these dedicated volunteers from Perspectives changed not only their organizations for the better--but their own lives, as well.The Roger Williams Botanical Center's Holly Read spoke out on the growth of these volunteers over the years, and the great accomplishments they've achieved.

Along with these speakers, Perspectives Executive Director Judy Niedbala gave thanks to our partners, and Perspectives jackets were given to commemorate their work with the agency. After, in honor of the hard work the volunteers do, our partners offered their reflection on the wonderful relationships that have sprouted over the past year. When asked how individuals we support have affected the lives and organizations in attendance, countless stories and From the URI Best Buddies program, one organization member, Emily, noted of her Best Buddy Sue:

"Sue has changed my life forever... She is a part of my family, a future bridesmaid, and my best friend. I'm forever grateful for this amazing girl and her amazing spirit."

With so many people celebrating at Spain last week, it was yet another successful, vibrant dinner for our volunteers and partners!From a small gathering at the North Kingstown Community Center to a great community dinner of volunteers and organization members, our partners and volunteers have grown tremendously over these five years. A great thank-you to everyone who attended and celebrated with us--and we'll see you next year!

Do you know of an organization, club, or somebody who needs a hand? Give back to your community by providing an opportunity for these talented individuals to lend a hand! Contact Alexus Larney at alarney@perspectivescorporation.com for more information.

---
---