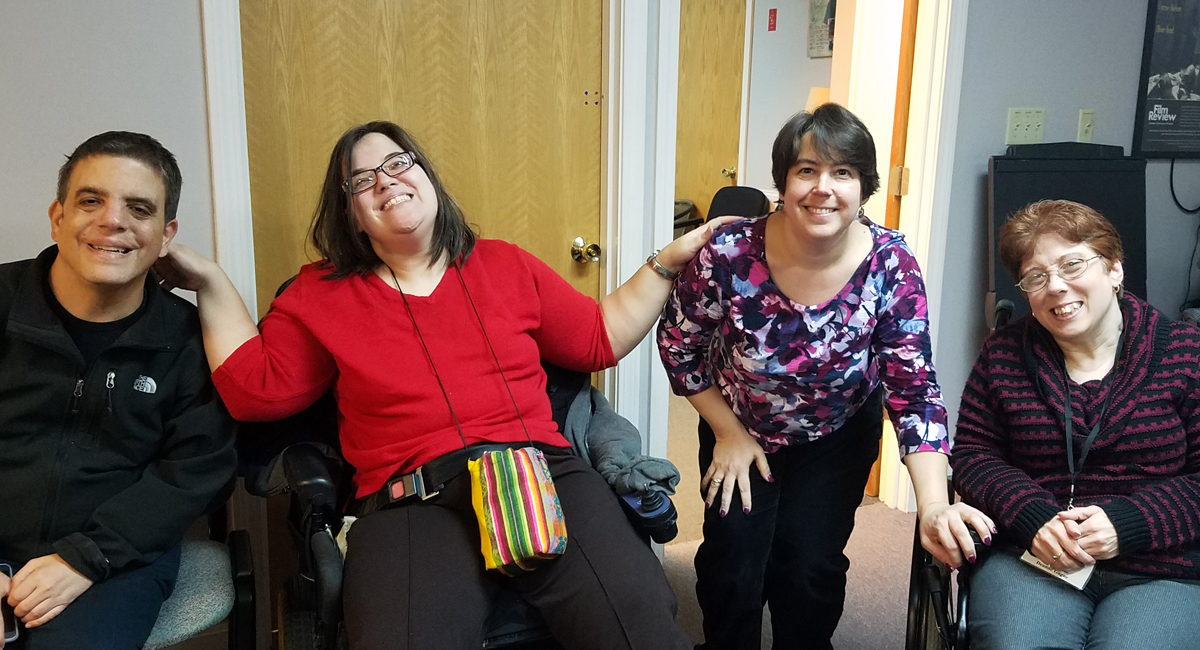 Taking Steps Towards Stronger Self Advocacy with RISAA
By Sara Porcaro | November 27, 2018
Pictured: Deanne, Heidi, Steven, and Tanja of RICDC
After this year's annual Advocates in Action conference at the Crowne Plaza Hotel, dozens of excited participants brought home not only new information, but new inspiration for the future--especially in local self-advocacy groups! One such group, the Rhode Island Self-Advocates Association--previously known as Perspectives on Self-Advocacy--took it upon themselves to set up two events for their members to partake in early this November. One was a meeting with members of Advocates in Action, and another a workshop in person-centered planning by the Rhode Island Cross Disability Coalition.
A core speaker of both of these groups, Deanne Gagne, as well as Advocates in Action Coordinator Dianne Ross, shared their experience and knowledge with RISAA on the power of having allies and advisors in a self-advocacy group, and how to help RISAA's new advisor, East Greenwich Library Director Amy, integrate with the group. They also shared advice on how to build a group that best suits the unique individuals that participate in it, from the bylaws to the organization of their activities.
"Self-advocacy started as a national grassroots movement," Deanne told RISAA members. "It started as a way for individuals to get to know themselves, each other, and what they want in life."
The atmosphere of the meeting was nothing other than warm and friendly: with a room full of like-minded friends and self-advocates, members of RISAA listened intently and discussed ways to find solutions to the challenges presented to them as a group. As it stands, the group is continuing to make progress on its goal to become a nonprofit organization, and they aim to use their funds on future conferences like Advocates in Action's, as well as other trips abroad to different states. Through Dianne and Deanne, they learned new ways to adjust their group's organization, bylaws, and more to better aid them in their goals.
"It was mind boggling," said RISAA Vice President Carlton on the presentation. "There was so much information that we didn't have before, really good information."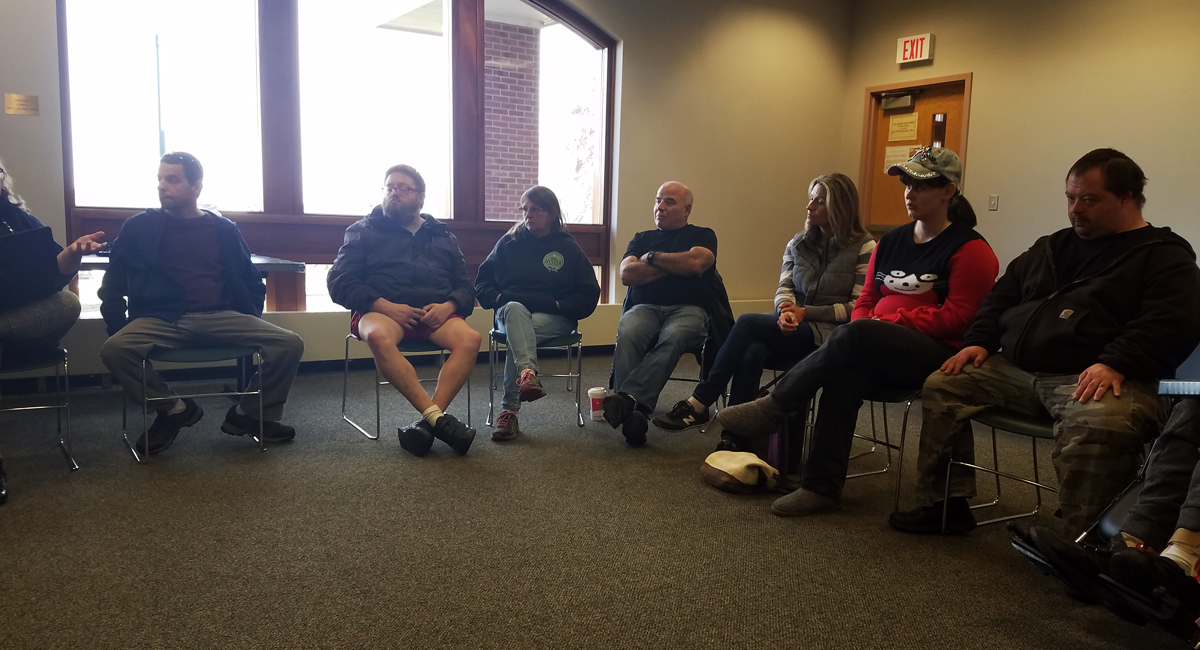 The day after, Deanne visited again alongside Steven Porcelli, Heidi Showstead, and Tanja Blicker-Ucran to discuss the importance of person-centered planning and the Individual Service Plan (ISP)--crucial components in how each individual receives and implements their services to best support them in achieving their goals in life. As self-advocacy is a large component in creating effective plans, a large focus of the agenda revolved around how to advocate for oneself during yearly ISP meetings.
"Remember, your life is all about you," said Heidi during the workshop. "There are no wrong dreams. There are no wrong tries."
Along with a two-hour workshop and discussion on how to prepare for ISP meetings, advocate for oneself, and the law surrounding ISPs and services, all attendees also received packets containing the information spoken about and tools to brainstorm a "personal profile" of themselves. The profile pages, asking everyone to think about their motivations, strengths, interests, and more, are all a part of identifying what each individual wants in life, getting what each individual needs, and forging a strong path ahead.
When one has not only the support, but the courage, to stand up and speak for themselves, great things happen--and our friends at RISAA are a great example of that! They continue to strive for new tools and resources to build their group, and hope to become leaders in the world of self-advocacy themselves. Many thanks to both Advocates in Action and the RICDC for their presentations and workshop!
---
---