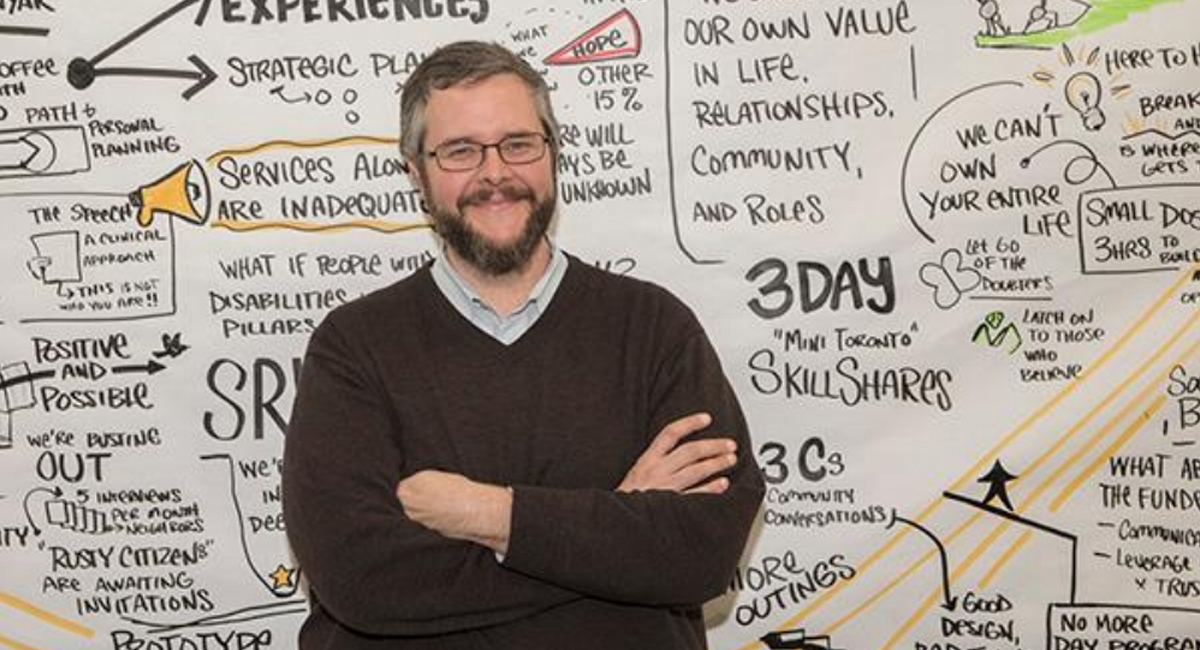 Reaching for the Stars: Ohio Agency Hosts Seminar on Best Practices
By Sara Porcaro | November 13, 2018
Photo Credit: Scott Beseler
In Rhode Island, thousands of hard working, passionate people are always aiming to learn more and better themselves in their careers and their everyday lives. Specifically in Human Services, our small state is home to at least twenty-three service providers for individuals with disabilities, all brimming with dedicated employees working to make a difference in the lives of others. But a wealth of information is available from our peers all across the country--and this November, members of Perspectives Corporation took the chance to learn more from our peers in Ohio: Starfire!
What is Starfire?
Starfire is an agency dedicated to providing supports for youth and adults with developmental disabilities, focusing on each individual's unique talents and goals to create long-term success. According to
Soapbox Media's article
, the agency had begun breaking from common practices like day programs and workshops in 2009 to focus on individuals' specific interests and grow their community involvement in more meaningful ways. They've been sharing these best practices with agencies across the country, encouraging service providers to rethink the way services and supports are implemented.
Early in November, Starfire Executive Director Tim Vogt led a seminar at The Squantum Association and the Dean's List Academy. The seminar was called "Claiming a Corner of Community," and members from Perspectives in attendance include Adult Day Services Program Manager Mary Lyons, Community Liasion Alexus Larney, Service Coordinator Danielle Martin, and Person-Centered Facilitator Kelsey Collins. Some of the topics discussed included personal stories from the Starfire agency, the impact of culture, new techniques and tools to further community involvement, and more. It was a seminar that raised important questions--and opened a door to find answers.
"A point [from the seminar] that resonated with me was focusing less on the '40 hours' and focusing more on '40 years,'" says Collins. "It's easy to get caught up in the day to day schedules, but is what each individual doing each day helping to build a better life 40 years from now?"
Along with these questions, Vogt presented various real-life examples to learn from. Lyons notes: "Something that really hit home for me was... a group from Starfire volunteering. The other community volunteers only knew them as a group from Starfire. It wasn't until the volunteering was done on an individual basis that they started seeing the members of the group as individuals--and that's when the relationships started to develop."
Moving Forward
With so many unique individuals, and so many possibilities awaiting in their communities, the focus on discovering passions and interests can go a long way. In one Ohio community is a young man supported by Starfire, Robbie, who loves to ride his bike and make new friends. To give back to his community, Robbie and others organized an event, "
Pedalpalooza
,"--a fantastic opportunity to turn a bike riding hobby into a community-building fundraiser, which raised $1,200 for their local Volunteer Emergency Services.
"Sometimes we get stuck on the bigger picture when something so fun and obvious is right there waiting to be discovered," says Martin. "[Vogt] made a point to use what the community needs... something great could come out of it, like Pedalpalooza. This was a great training and taught me to look at our practices in a whole new way."
After the presentation, Larney's takeaway was powerful: "It is necessary to look at each individual person for who they are, what are their gifts, and where can they be a part and contribute to their communities. This is what makes my job so wonderful: I get to be a part of this new cycle, from first meeting on, I get to be a part of this new world."
Over the years, much progress has been made, and many battles won, for the rights of individuals with disabilities. From the Americans with Disabilities Act to the Olmstead decision, to countless consent decrees across the nation pushing for the immediate integration of individuals in their communities, the forward progress is visible. But still, much work remains to be done--both on a national and local scale, and especially within our own mindsets. Vogt's seminar provided the tools to do just that, with the questions he asked, the stories he told, and the resources he provided. Thank you, Starfire, for your commitment to progress--and to Tim Vogt for a wonderful seminar!
---
---
Copyright 2022 © Perspectives Corporation