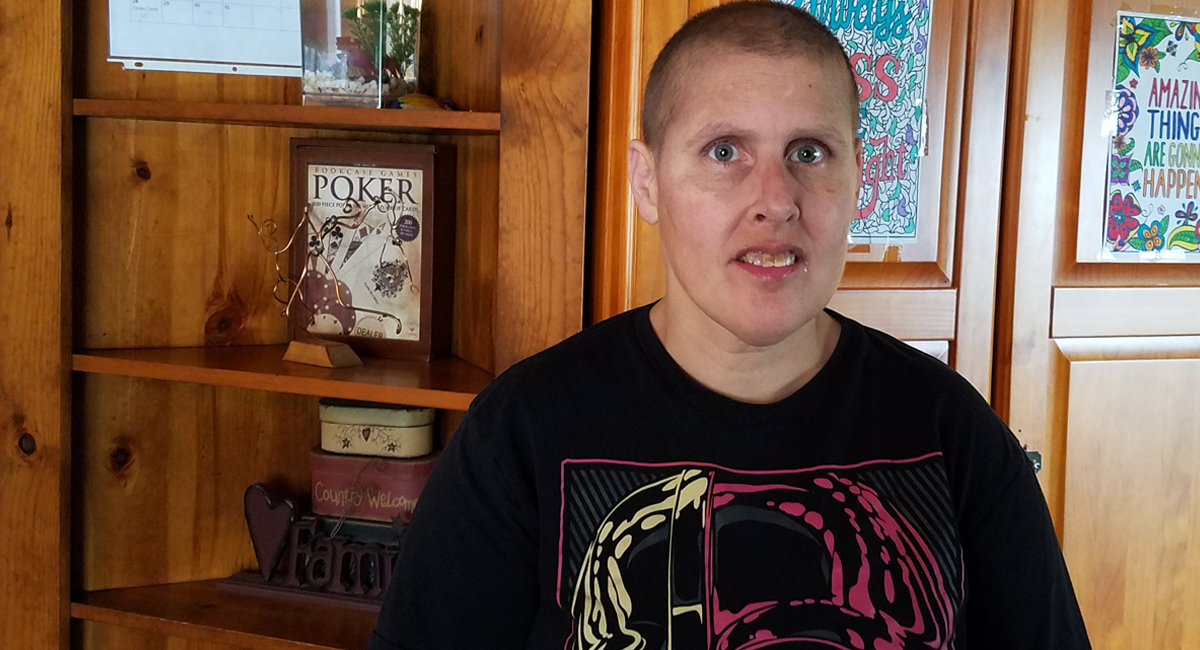 Growing Cheer in the Gardens: Meet Cheryl
By Sara Porcaro | November 6, 2018
With the end of the year well on the way, the seasonal energy is in full swing--from fun parties and autumn activities to the shopping madness that comes between Thanksgiving and Christmas. The flurry of activity makes it all too easy to lose track of the days as they whizz by, with many a busy schedule leaving people wondering where the time has gone. But not everyone gets lost in the holiday blur: some, like Cheryl, are determined to enjoy every moment with friends and family.

Down in scenic Southern Rhode Island, Cheryl lives with her roommates in a cozy, peaceful place that she's called home for two years. Before she moved in, she didn't know any of her roommates, and so it took a bit of time to get to know them all as she settled in. But now, she's happy enjoying the nice weather with them. She also spends her time checking out different T.V. shows to watch, like M*A*S*H, and calling up her friends each night to chat about her day.

Last October, Cheryl dove right into Halloween festivities with her friends. The spooky season brings many favorite movies and activities to the forefront, such as carving pumpkins and watching all the classic Halloween-themed movies.

"I love Halloween," Cheryl says, "and it's really fun to dress up."

One film, the Disney original Hocus Pocus, is a favorite of Cheryl's--and she had a blast dressing up as the main villain, Winifred, for Halloween this year. Building her costume with friends was the perfect way to prepare for a night of fun, especially when Cheryl herself loves to be the life of the party!

Service Coordinator Ashley Mendez says: "Cheryl is an amazing woman! She loves being silly and making others laugh. She is kind hearted and always very concerned for others. Cheryl is also a hard worker, amazing in the garden, and has been employed seasonally at Home Depot, working in greenhouse."

The greenhouse is a special place for Cheryl, who loves gardening. She tends to all the plants, watering them, repotting them, and more. With the greenhouse being able to house more plants than the outdoor nurseries, too, it's become her favorite place on the job; the bright and colorful blooms always make her feel right at home as she works to keep them looking fresh and healthy for customers. Her good nature doesn't just translate to a great atmosphere with friends--it also means seeing the love and care she puts into her work pay off every day.

Cheryl's free spirit has her taking it one day at a time, making the most of every moment as it comes. At home, she talks with a smile on her face, happy to enjoy yet another beautiful day relaxing and surrounded by people. With the end of the year creeping forward--and all manners of new projects, holiday crafts, and different gardening opportunities coming about--we know Cheryl will be out and about exploring all that the end-of-year celebrations have in store for her!

---
---