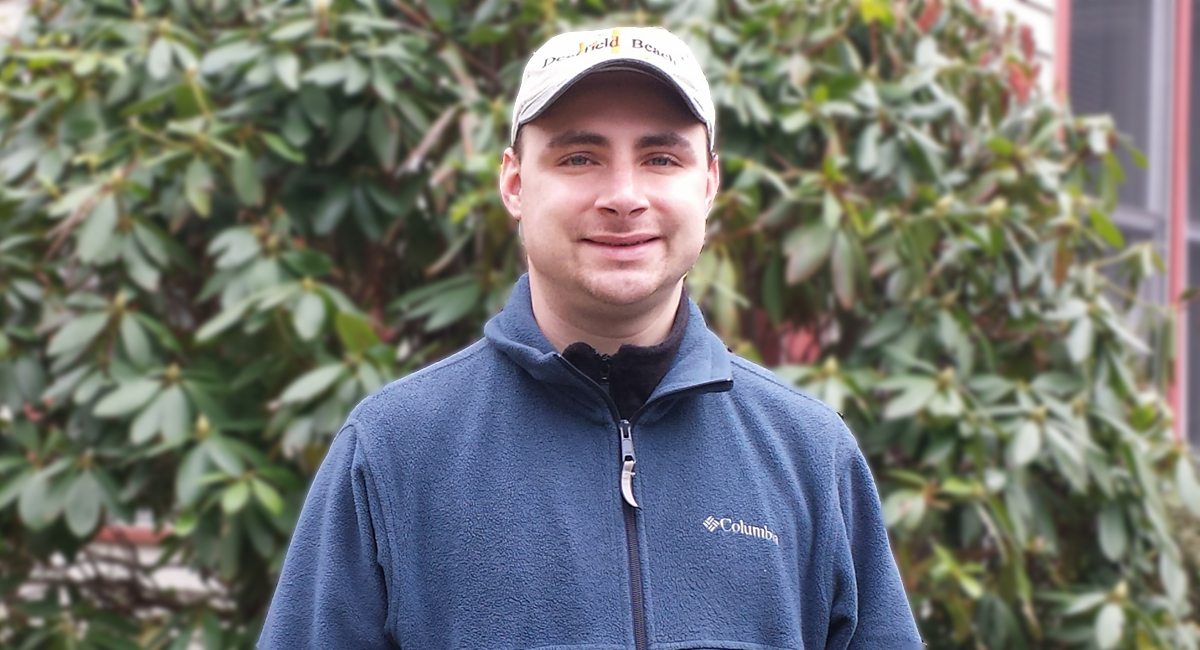 Helping Ideas Become Reality: Treasurer David
By Sara Porcaro | May 3, 2018
It's always inspiring to see active, powerful groups--to see them led by a strong president and vice presidents, and to see them making their voices heard in various events and outings that they organize. But where there's an active organization, there's also someone to watch the cost of this activity--someone responsible and reliable. For Perspectives on Self Advocacy, that person is the treasurer, David.

Since January of 2017, David has been a part of the group. With many of his friends already members of Perspectives on Self Advocacy, and his enthusiasm for new experiences, David was quick to join and begin learning on the topics self-advocacy and community involvement.

Not long after David joined, the group's treasurer at the time, Nancy, stepped down from the position. The empty spot prompted the Board Members to run a campaign for a new treasurer, which President Beth recommended David for. After a successful campaign, the Board voted David into the position, and he's been hard at work since.

"As treasurer, I calculate and keep track of how much our activities cost," David explains. "I also handle the money that is brought in for our events. It's been a good way to practice accounting skills."

Since joining Perspectives on Self Advocacy, David has followed a path to self-betterment, and a part of that mission has been improving his physical health. When David isn't working on the Board, he's out enjoying other fun activities, such as getting fit at the gym and enjoying a relaxing walk around town. On top of that, David is participating in this year's Special Olympics events. He also has much more confidence after learning about self-advocacy with the classes and resources the group provides.

"It's easier for me to speak up now," says David. "No matter where I am, I can speak my mind and commit to reaching any goals I set for myself."

And of course, David doesn't learn and act alone; his friends are with him in every meeting and activity, and that's one of the many reasons David loves to be a part of this dedicated group. To him, being able to hear everyone's ideas in discussion--to give and receive answers on the questions that the lesson encourages--and knowing he has a network of support with good people he trusts are some of the many benefits of being a member.

"It's a really great group to be in," he says, "and I recommend it to anyone interested that wants to help others and make new friends."

Currently, the group is in the process of officially registering as a 501(c)(3) nonprofit organization, which will allow them to fund-raise for more activities and resources. They're making good time on their goal, and with David as the treasurer, there's no doubt that the group's finances will stay in good shape! Fantastic job, David!

---
---