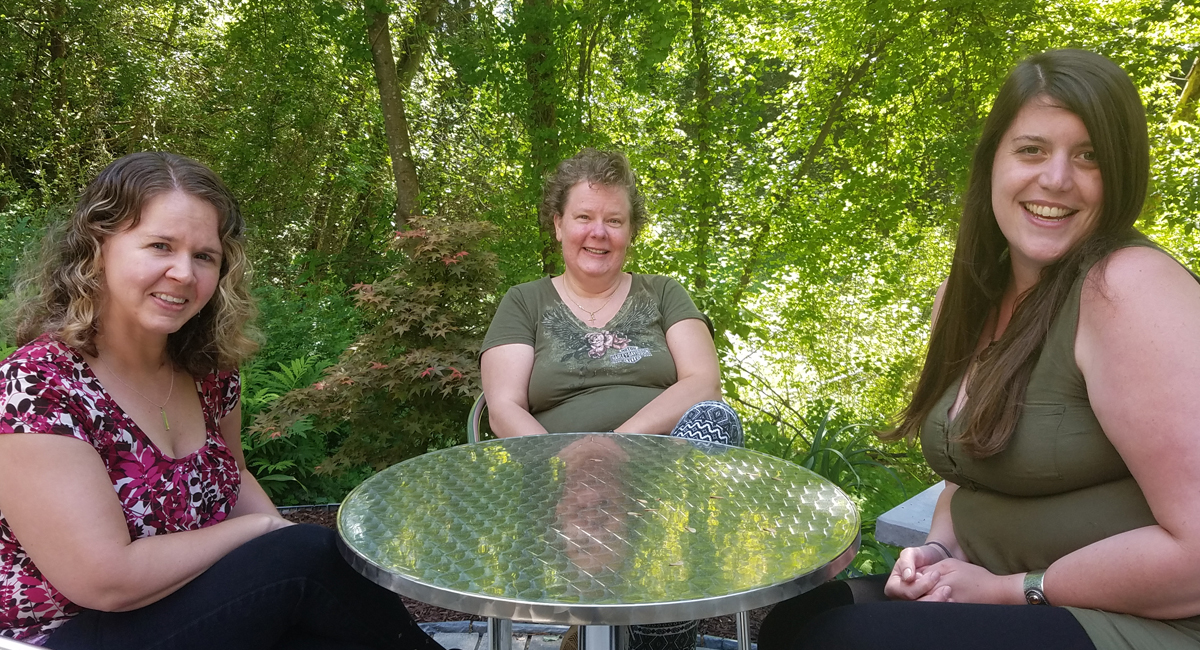 A Mighty Step Forward: Perspectives' New Supported Employment Program
By Sara Porcaro | May 25, 2018
Supporting employment for individuals with disabilities is a community effort, and for every individual that finds their dream career path, there's a reason to celebrate -- with friends, family, and the Direct Support Professionals (DSPs) that help them to achieve their dreams. However, while the talented Job Coaches of Perspectives' Employment Services are dedicated to supporting individuals at work, there remains much opportunity for our valued DSPs to do the same.

That's why Perspectives is pleased to announce that it has established the first state-approved supported employment training program -- Supported Employment 101 -- in collaboration with Salve Regina University's Dr. Judith Drew and the Office of Rehabilitation Services (ORS).

"We wanted to support our DSPs in being as well-rounded and skilled as possible," says Senior Director Andrew McQuaide, "and Dr. Drew is a real expert in the field. She's an incredible individual."

Dr. Drew, who has a Ph.D. in Counselor Education and Rehabilitation Services from Ohio University, was already working with the ORS when Perspectives Corporation took on the project. With twenty-seven years of experience teaching curriculums like "Supported Employment 101," Dr. Drew wrote Perspectives' program herself, gearing it towards the needs of Rhode Island service providers.

The twenty-hour training program is separate from Salve Regina courses, intended to bring comprehensive training to all DSPs regardless of educational background. It involves two seven-hour days of training and six hours of field work and follow-up, which sheds light on elements of supported employment, such as the importance of language, the professionals' role in an individual's workplace, and education in person-centered planning. It's been done three times already with DSPs from Perspectives and other agencies.

"The goal is to teach professionals new ways of supporting individuals in employment," says Dr. Drew. "Already, we're seeing substantial changes in understanding and attitude towards the job."

This is also the first curriculum that Dr. Drew will allow an agency like Perspectives to teach in her stead. Currently, she's "training the trainers"--teaching her curriculum to Service Coordinator Karen Rogers, Career Developer Ashley Ponton, and Training Director PJ Harder, who will teach DSPs from Perspectives and other agencies across Rhode Island. DSP Aprile Dailey sings its praises:

"Dr. Drew taught me many things regarding finding jobs, but also about key terms in the field. I also enjoyed that we were grouped with other agencies; hearing others discuss their job coaching experiences helped answer questions I've had, but never knew who to ask about. It was such a helpful class!"

Site Supervisor Sarah Sharp agrees: "I found the training to be helpful in learning just what our employment team is doing," says Sharp, "and how I am best able to support them."

And there's more coming! Perspectives is committed to delivering Dr. Drew's training to countless professionals across Rhode Island. Many thanks to Dr. Drew for all the work and expertise she's shared with agencies state-wide!

Want to learn more? Contact trainingdept@perspectivescorporation.com for more information on how you can get involved in Supported Employment 101!

---
---