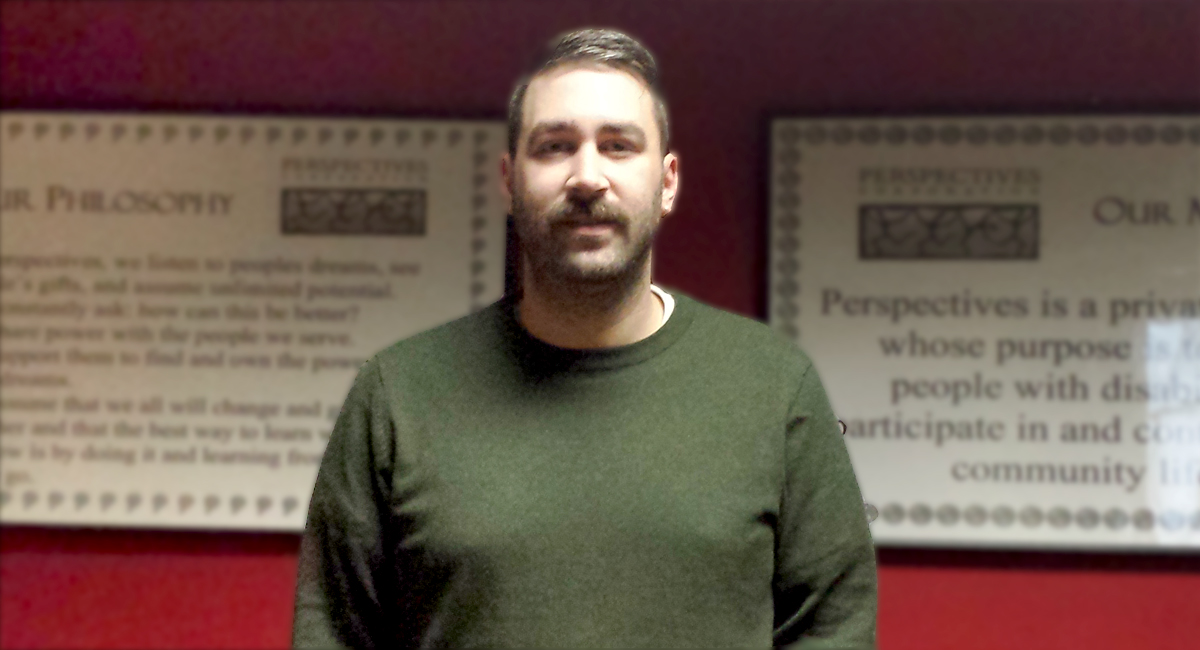 Careers at Perspectives: Inspiration for the Future
By Sara Porcaro | March 15, 2018
"So what are you going to study next year?"
It's a question that every high school senior has been asked at some point this year, but not every senior has an answer for just yet. With so many different majors, and the career opportunities that spring from each one, making a decision can be a daunting task. Luckily, inspiration for a course of study can come from anywhere--including a part-time job!
That was the story for Clinical Supervisor Benjamin Jack, who started at Perspectives Corporation as a Direct Support Professional (DSP) in 2008. A friend in the company recommended he give it a try, and Jack started working in Youth and Family Services. What he found was more than just a college job: he found the direction of his career path.
Jack, who had been testing various majors at Rhode Island College, decided on a bachelor's degree in psychology. While psychology hadn't been something he had considered before, working at Perspectives encouraged him to finish his undergraduate at RIC and move on to graduate studies at Salve Regina University.
"I loved working with the kids [at Perspectives]," says Jack, "and something just clicked. I knew that this was where I wanted to be."
Perspectives offered support along the way; Jack not only took advantage of Perspectives' tuition reimbursement program while at Salve, he also did 1,500 clinical hours with the company to become a Board Certified Behavioral Analyst--an otherwise very expensive requirement. Perspectives, under the condition that Jack work at the company for two years after graduation, provided those hours for free.
Jack notes with a smile that he "went to graduate school for Perspectives": "I wanted to grow with the company and become more involved with individuals we support, and I definitely want to be [at Perspectives] my whole career."
As Clinical Supervisor, Jack is responsible for designing behavioral treatment programs for individuals, as well as directing staff and parents on helping implement them. He also analyzes data from these programs and writes reports, so that he's always up to date and giving individuals the most personalized program possible.
Jack's supervisor, Senior Director Sean Cornell, glows with praise: "It's been a fantastic experience watching Ben grow [with Perspectives]," he says, "and we've truly enjoyed working so closely with him over the past ten years; he's doing what he loves, helping better people's lives, and he has always been enthusiastic about the work he does with his team. It's a win-win for Ben and Perspectives."
"Anyone looking for a job should try Perspectives," Jack says, "and it can be equally rewarding for you as for the people you support. It's a great environment full of supportive and hardworking professionals to help you where you need it--an awesome place to be."
With so many careers to explore, countless opportunities are waiting to be discovered. If you think Perspectives might be one of those opportunities, then check out Perspectives'
Careers page
and consider joining our growing team of profesionals!
---
---