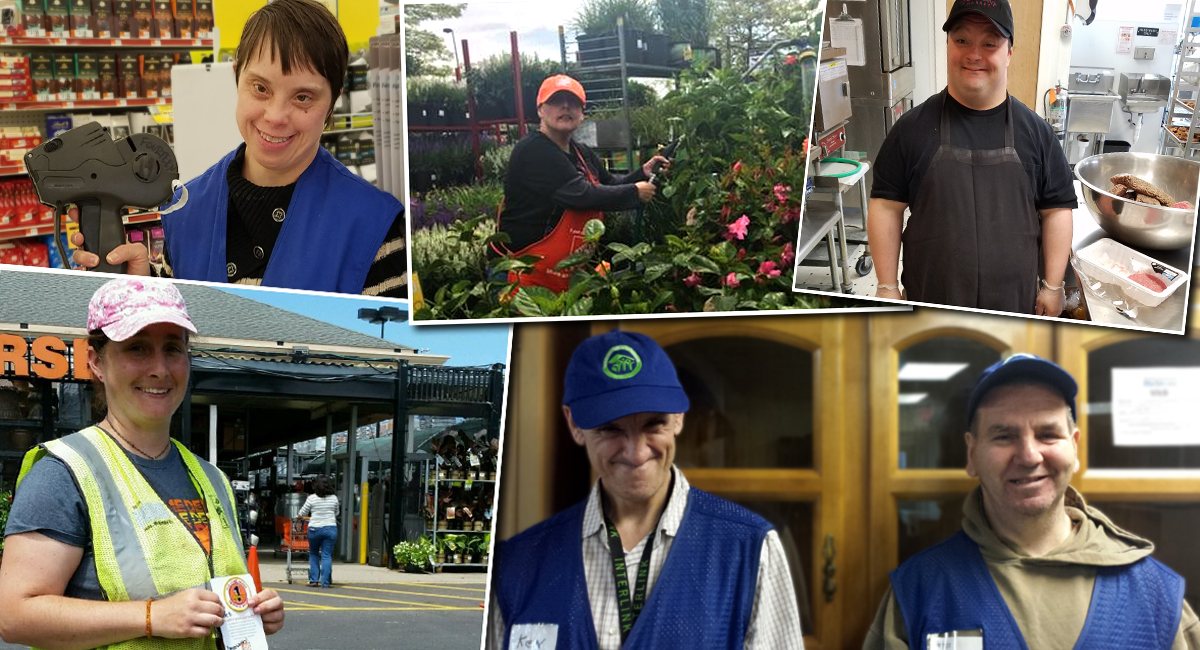 Mid-Year Review: The Awesome Employment Success
By Sara Porcaro | July 3, 2018
Just like that, half of the year has come and gone. The school year is over, the sun is shining, and for many, it's the time of year to unwind and relax. But the Employment Services team at Perspectives Corporation certainly isn't slowing down--and with the goals set in the Employment New Year's resolution, we're taking a moment to celebrate their awesome mid-year accomplishments!

By the end of 2017, the Employment team had 61 successful job placements for individuals with disabilities--no small feat at all, and another personal best over the year before. The progress that the Employment Team has made, and their commitments to the individuals supported by Perspectives, is certainly admirable--especially since by this year's halfway mark, the team already has a stellar 37 confirmed placements--37 individuals starting or continuing jobs they love.

These individuals are hired in multiple industries, from food service and retail venues like TGI Fridays and Walmart to childcare roles at Sunshine Child Development Center. Naturally, one of the factors leading to such a rapid rise in numbers is the team's focus on a person-centered approach.

"It's about meeting an individual where they're at," says Senior Director Kim Einloth, "meaning we're looking at what qualifications, experience, and goals each individual has and moving from there, one step at a time."


The Employment Team


With the entire Employment team being trained in person-centered planning and ACRE and CESP certified, their success comes as no surprise. The team began in April of 2014, where their focus was primarily on adopting the best person-centered planning techniques and learning the employment process. Since then, they have swelled to include three Vocational Specialists, three Job Developers, and three Career Developers.

Vocational Specialists engage in pre-employment activities, such as work trials done via the Office of Rehabilitation Services (ORS), job preparation courses, and work assessments for the ORS. Along with them, Job Developers specialize in finding paid, integrated employment for individuals based on their skills and interests. Career Developers cover the entire employment process--specializing in the pre-employment work and then carrying on with securing integrated employment with an individual after assessments, and the Employment Para-Transit driver transports individuals to and from work where public transportation is unavailable.

"Honestly, it's no different than anyone else's job hunt," says Job Developer Casey Getchell. "How long each placement takes depends on what an individual wants to do, and what steps they need to take to get there."


The Resources


Another part of this success is funding. Since the signing of the Consent Decree between Rhode Island and the U.S. Department of Justice in 2014, the state's increased funding for community integrated employment has benefitted everyone. From five placements a year to over 60, it's clear that the resources given by the ORS and PCSEPP, a supported employment funding program by the Department of Behavioral Healthcare, Developmental Disabilities and Hospitals (BHDDH), have only benefitted the efforts of this dedicated team.

Already at this mid-year point, the Employment Team at Perspectives Corporation has seen tremendous success with many proud, newly-employed individuals. And with increased resources, more professionals joining the cause, and a whole lot of determination to see each person succeed, this team is still pushing themselves every day to find new opportunities for the individuals we support. Here's to keeping the energy going for the next half of 2018!
---
---