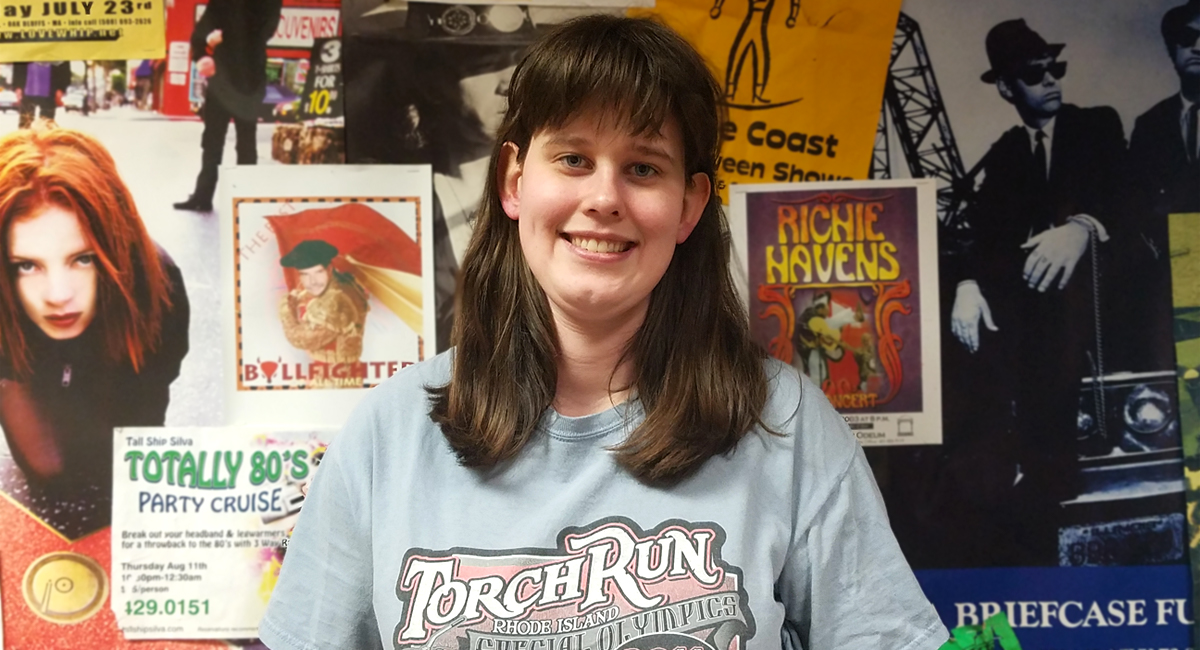 Championing a Positive Outlook: Board Member Sam
By Sara Porcaro | July 17, 2018
After one's teenage years are behind them, the transition to adulthood brings a world of possibilities--and a host of new challenges. With freedom comes responsibilities, and many hard decisions ultimately fall on one's own self to make. It can be tough, being in charge and making your voice heard. But with support and a sunny disposition, anyone can become their own advocate--and from there, a leader for others to follow. Just ask Sam, a Board Member of Perspectives on Self Advocacy!

Around the time Perspectives on Self Advocacy was starting, Sam, who had been receiving Transitional School Services (TSS) from Perspectives Corporation, heard about the budding group from one of the Perspectives staff that supported her. Naturally, Sam's work with her TSS team meant that she had quite a few decisions to make--such as what she was interested in for a career, how to best manage her finances, and above all, how to assert herself in each new situation--and she felt that this new group would be a perfect place to let her voice thrive.

"I'm typically a little shy around new people," says Sam, "and [Perspectives on Self Advocacy] helped me move past that and get more confident."

Sam, as a Board Member, holds many responsibilities: she holds the pen at each meeting, recording new decisions and initiatives for each member to take charge of, such as her own mission of opening a bank account for the group's funds. Sam also contributes her own ideas to the group, as well as keeps track of the group's dues and what kind of activities they can plan for future events.

After being a member for as long as Sam has, her Board Member binder boasts many certificates of achievement for successful completion of self-advocacy training programs. Each class, detailing subjects such as guaranteed human rights and how to build community, have benefitted members and given them a space to open up, share stories, and support one another in their daily lives.

On this, Sam notes: "I learned how to stick up for myself, and for others, too; I like to make sure everyone's getting along and treating each other nicely at my home."

In fact, when not with her group, Sam is a positive force at home, encouraging her housemates to do their part in keeping their home comfortable for everyone. She also enjoys spending time with her boyfriend, going out to eat and finding new things to do around town. In her downtime, Sam also loves listening to hip-hop music and watching Disney movies--both new releases and old classics.

"My favorite princess is Aurora," she says, "because she's always positive, and she thinks before she acts."

And that kind of positive, thoughtful attitude is just what Sam loves about Perspectives on Self Advocacy, too. She describes the classes as educational, a place where people learn to think positively and to "approach others with respect." With a group made up of compassionate, supportive voices like Sam's, the sky is the limit!
---
---
Copyright 2022 © Perspectives Corporation