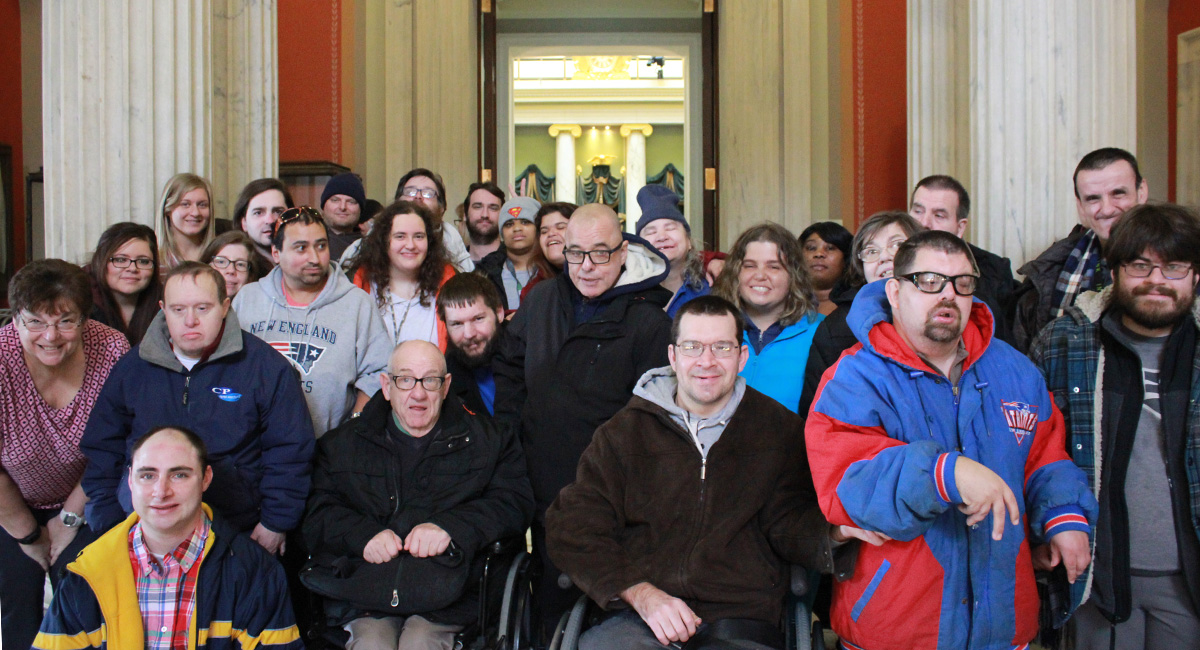 From Whispers to Shouts: Local Group Dedicated to Self Advocacy
By Sara Porcaro | January 18, 2018
No matter what one's experiences and strengths are, there's no such thing as too much knowledge, or too many resources--especially when it comes to speaking up for oneself. Last Friday, a group of good friends spent a peaceful January afternoon at their monthly self-advocacy meeting, where they discussed the topic of informed decision-making. These individuals, supported by Perspectives Corporation, come together to make up the proactive, powerful group known as Perspectives on Self Advocacy--one dedicated to providing the tools, resources, and safe space to individuals with disabilities in their journey towards strong, effective voices.

The group's roots sprouted in the fall of 2015, where individuals supported by Perspectives Corporation gathered for their first informal meeting. There, these individuals learned about various topics of interest, such as the upcoming 2016 election and the voting process. From then on, monthly meetings took place that covered topics such as First Aid and Sudden Illness, different branches of government, and Medicaid and Medicare.

With more knowledge of government and democratic processes, as well as the guidelines of the 1876 book, Robert's Rules of Order, came the organization the group has today: one run by the individuals it represents, with board members including Beth as president, Carlton as second vice president, Anne as recording secretary, and David as the treasurer. Other members on the board are Samantha, Deborah, Milton, and Brendan. The spring of 2017 saw a new set of bylaws for the group, and that same summer saw five more members elected to the board.

Since its founding, the group has made incredible achievements within the community. They've done various social events, such as a Pasta Dinner Fundraiser, singing at local nursing homes, and delivering food to the food bank. As well, board members have attended State House sessions discussing the protection and effective care of vulnerable populations in the state, and the group itself has toured the State House and met Governor Gina Raimondo.

After two years of meetings and activity, members of the group are proud of the friendships they've made, and glad to learn about their community and the resources within it. The group isn't exclusive to individuals supported by Perspectives Corporation, either; all Rhode Island individuals looking to strengthen their self-advocacy skills are welcome to join and participate in the future events. The next group goals are to become mentors to students transitioning into adulthood, and to connect with local community leaders.

And here's where those in the community can support this group! Perspectives on Self Advocacy is looking for volunteers and advisors to facilitate meetings and assist in coordinating these events and activities. For anyone interested in making a difference with these great individuals, contact Senior Director Christine Hathaway at chathaway@perspectivescorporation.com!

---
---