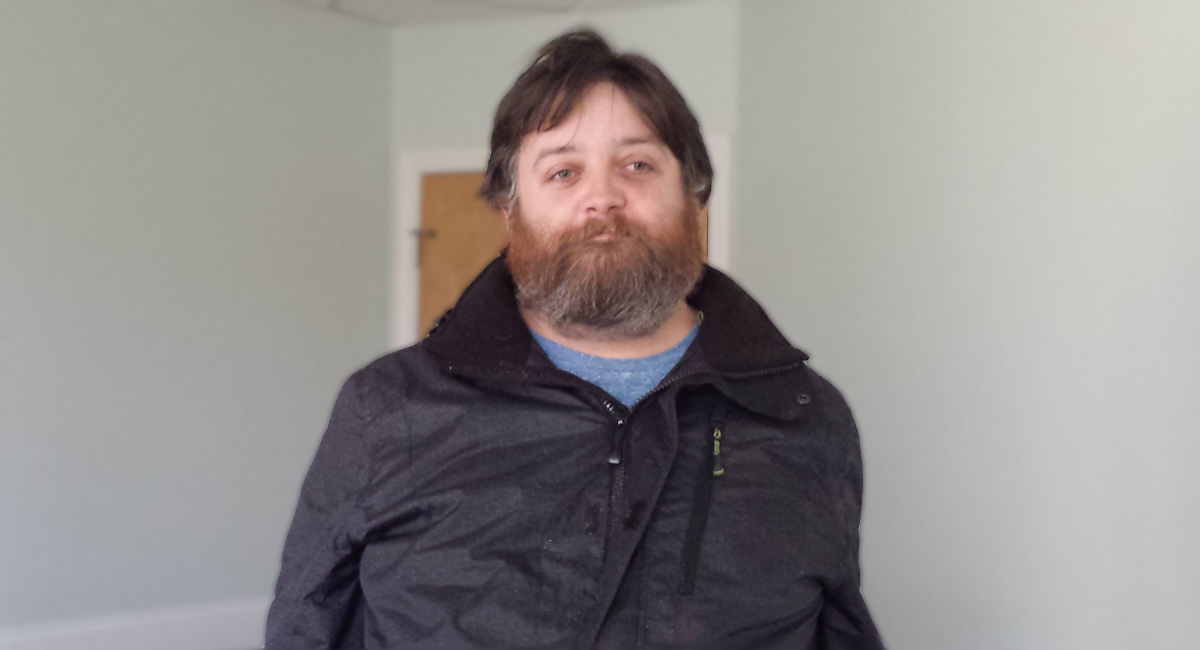 Another Life Awaits: Inside Look at the SLA Program
By Sara Porcaro | February 1, 2018
On a Saturday morning, waking up to your family or roommates bustling outside the door, the sun shining through the curtains, the birds chirping through the winter silence, it's the payoff of a long and busy week. There's no rigid structure to your day, and it's yours to do what you please with. For Carlton, that's life in the Shared Living Arrangements (SLA) program--life as a member of the family he stays with, supported and loved by all in the house.
SLA is a program that gives individuals with disabilities the opportunity to live in a close-knit family environment. Residential supports and services are personalized, allowing an individual to live their life the way they choose as their SLA family becomes their close friend, advocate, and mentor while providing necessary care.
Carlton, who has been living in group homes before shifting to SLA, was referred for the program, and has been loving it since September 2016. He lives with former Perspectives Corporation staff, Sheila, and her family.
"It's pretty awesome," Carlton says, "and I definitely think anyone interested should give it a try." When asked what the best part of the program is, his response is immediate: "The freedom."
When Carlton isn't using Perspectives day services, he's out in his neighborhood and community at his leisure. Whether it's a trip to the gas station for a lottery ticket, or a coffee run, or simply a walk around the neighborhood, it's Carlton's decision as to when, and where, he wants to go. And at home, he relaxes with video games and good books.
Not only Carlton benefits from this new living situation. Sheila and her family have grown close to Carlton, and Sheila is happy to be able to support him in his life, and sees him as one of the family.
"It really changes your perspective," says Sheila. "You never know that you need someone in your life until the right person comes along, and for us, that's Carlton. He's been a very positive part of our lives." When asked to share the biggest takeaway of the SLA program, Sheila says, "It's just amazing how much the program can change lives--both ours and his. It's great."
A big part of that change is watching individuals grow alongside one's family, and it's a feeling that Sheila and Carlton encourage others to experience for themselves. Whether you want to become a home provider for individuals, or you'd like to live with a family, the resources are available! Check out
Perspectives' page on the SLA program
to learn more about this great opportunity. The future holds many things, and today is as good a day as any to start discovering them!
---
---