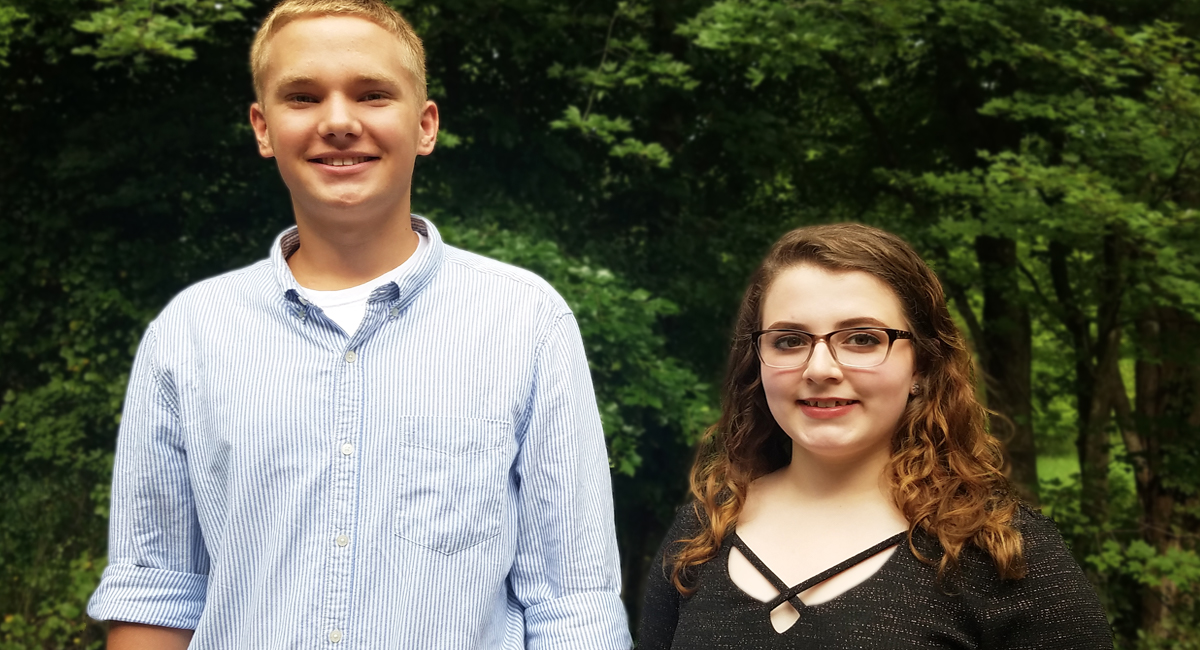 Investing in our Youth, One Intern at a Time
By Sara Porcaro | August 28, 2018
With September right around the corner, incoming high school seniors are beginning an exciting year of campus tours, college essays, and senior year fun--with a summer packed with new experiences already behind them! This year, a new pilot program has partnered with various employers across the state to bring work-learning opportunities to over 150 incoming seniors, filling the sunny season with the excitement of potential careers to come. One such employer is Perspectives Corporation, who took on two of these excellent, ambitious students as interns: Kalene and Nathan!
The Program
The PrepareRI Internship Program, managed by Skills for Rhode Island's Future and funded by the Governor's Workforce Board and other partners, set out this year to launch its mission of bringing work-based learning to Rhode Island teens. The program promises that "for the local economy, PrepareRI will ensure students graduate from school ready and prepared to enter the workforce based on the needs of employers" in different industries, like human services.
Through the Department of Labor and Training, Perspectives Corporation heard of this program, and took the opportunity to show its interns the world of human services. The interns themselves heard of the program through other places, as many teachers and family members introduced it to the students--Kalene discovering it through a link her mother sent her on Facebook.
Nathan notes, "My physics teacher told our class about the opportunity. I wanted to work over the summer, so I decided to try it. I've really enjoyed it here!"
The Internship Process
After applying to enter the program and completing a 40 hour "work-readiness bootcamp," Kalene and Nathan joined the Perspectives team as interns this summer. There, they went through the New Employee Orientation (NEO) and began working 35 hours a week, learning about the various job positions alongside Direct Support Professional Mentors, Community Liasions, and administrative professionals in the Perspectives main office. As a result, these two interns were able to gain valuable, paid work experience with the agency--as well as college credits, provided by Roger Williams University for no cost.
"We were treated like real employees from the start," says Kalene. "It's been a great experience, getting to work with a unique agency like Perspectives."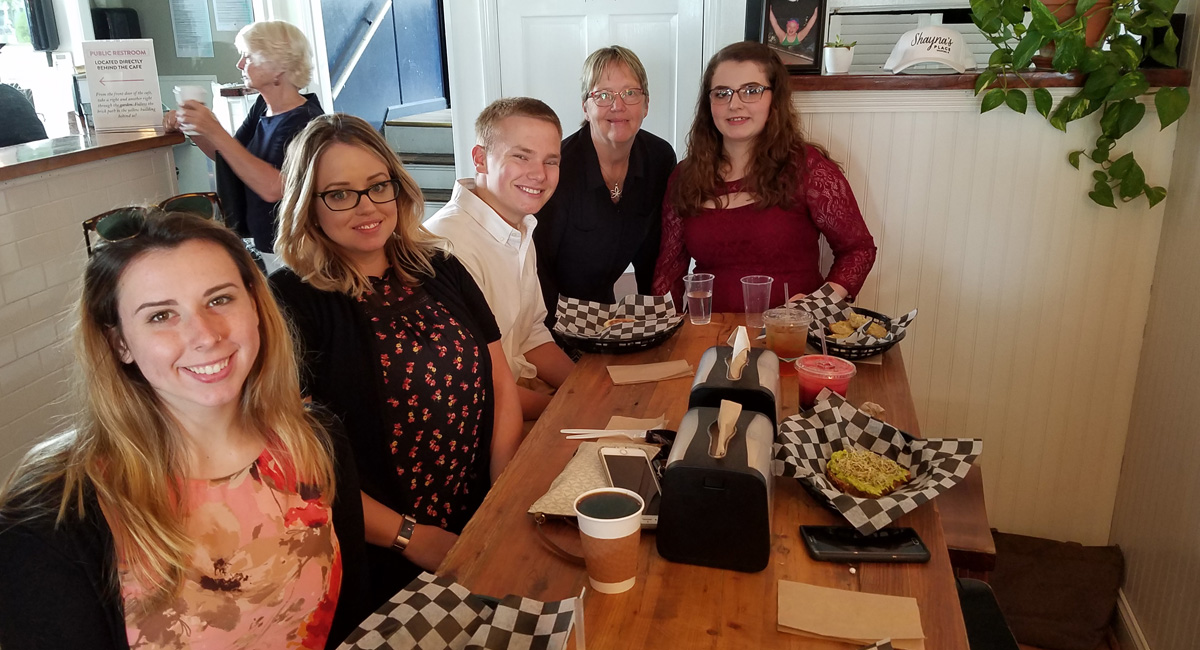 Perspectives Training Department with Interns at Shayna's in Wickford
Their fit with the agency was based off their interests and career ideas; Kalene, who dreams of going to the University of Rhode Island for pharmacy, was glad for the opportunity to learn about the healthcare side of direct care and get experience in an office setting. Nathan, who isn't sure just yet about his future, was grateful for an experience that allowed him to see a potential career option. And with this being both interns' first job, they're excited to put their hard-earned money to good use; Kalene is saving for a car, and Nathan is saving for school and other necessities.
"I'm happy to help and try new things," says Kalene. "It feels good coming home and knowing I made a difference, and I would absolutely consider applying for a job here once I graduate high school."
Nathan agrees, saying, "The internship gave me relevant work experience for what I could do in the future after school. It's an opportunity for work that other [high school students] don't normally get, and I definitely recommend others give it a shot."
Senior Director Andrew McQuaide, who oversaw the interns' work during their time with Perspectives, was proud to say, "The interns were amazing; they represented PrepareRI very well. They were always professional and did excellent work with us, and we'd love to be a part of this program again."
Last Thursday, the 23rd, the PrepareRI Internship Graduation took place at Rhode Island College, where interns got to share their experiences and celebrate their success. With such capable students like Kalene, Nathan, and many others making up this motivated crowd, there's certainly a bright future ahead--both for these hard workers and their upcoming employers. It's been an awesome experience for all, and only one of many to come!
---
---
Copyright 2020 © Perspectives Corporation