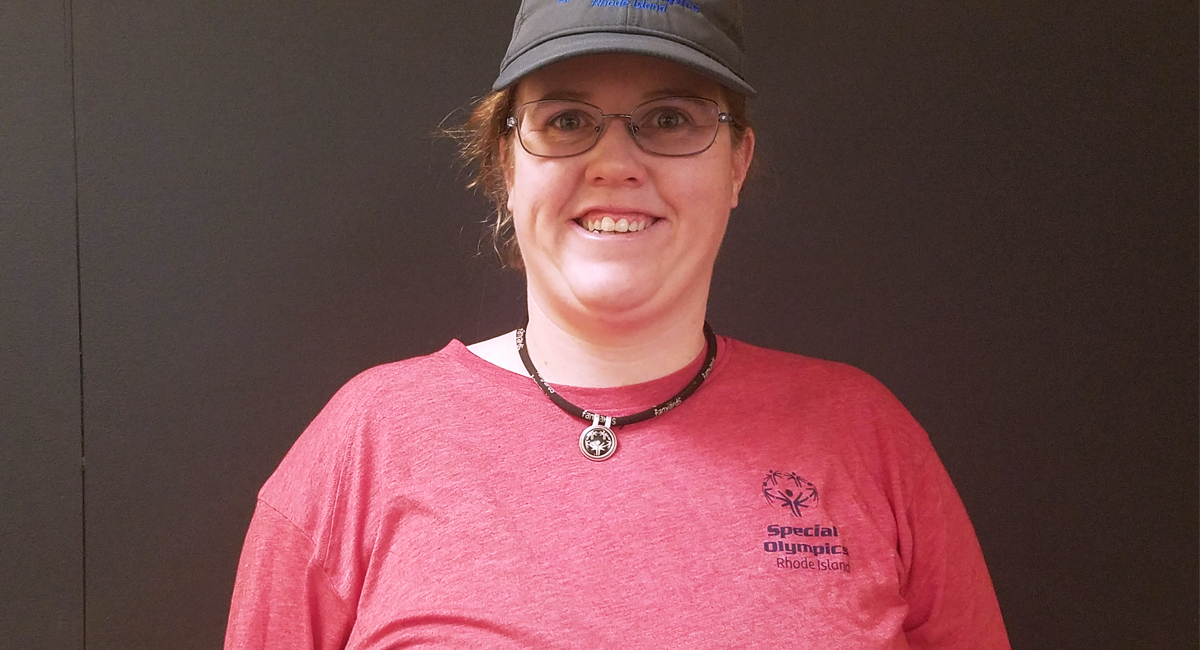 Celebrating Success: Emily Shines in the Workplace
By Sara Porcaro | August 13, 2018
Whether it's a coworker, a friend, or a classmate, we all know a person who gives every challenge and event their best effort--with a big smile, to boot! And no matter what kind of day someone is having, it's these friends that have the power to brighten our day immediately with their sunny deposition. For the crew of a local Walmart, as well other friends and family, that person is Emily Miller.

For a little over a year and a half, Emily has been working at Walmart, putting her upbeat attitude and team skills to great use throughout the store. She works as a people-greeter, handing out coupons and welcoming each customer with a cheery mile, as well as gathers carts for customer use. She also gladly lends a helping hand to other departments when necessary and assists customers in need.

"My favorite part of the job is getting to help the customers," Emily says. "I love getting to talk to new people!"

Of course, her hard work doesn't go unnoticed--both inside and outside the store. Recently, Emily has been featured in a store-wide employee magazine, which talked about her amazing achievement at the Special Olympics National Games in July. Emily won a gold medal in the swimming competition, with her friends and family there in the crowd to support her as she competed alongside fellow athletes. Now, with the summer tournaments on the way, she's gearing up for another great season of Special Olympics softball.

On the topic of the trip to the National Games, Emily notes, "I was confident that I was going to do a great job. It was a fun trip; I had a great time meeting other athletes and touring Seattle."

Along with her Special Olympics achievement being highlighted in the employee magazine, Emily's supervisor Anthony Larsh also acknowledges the hard work she does in the store. He describes her as a "cheerful and energetic," ensuring her duties are complete at the end of the day and always being willing to go the extra mile to give customers a great experience.

"Emily is an incredibly helpful employee," says Anthony. "She's also the kind of person that makes me smile as soon as I come into work. Everyone here loves her."

When Emily's not at work or competing in the Special Olympics, she's out enjoying time with her friends, getting a bite to eat at Applebee's, or exploring the town for new places to try. Emily also loves keep in touch with friends through her social media. Over summer, she plans for vacations, saving her money to use for camping trips to New Hampshire and other adventures. Emily's a real extrovert, enjoying every moment spent with other people.

"I like working at Walmart a lot," she says, "and I plan to stay here for a while."

The Walmart crew can always count on Emily's positive attitude brightening their day! With a tight-knit team like theirs, Emily is right at home, happy to work hard and make a difference for the customers stopping in. Her dedication to the job, and to her other awesome talents, is truly admirable. Way to go, Emily--fantastic work!
---
---
Copyright 2020 © Perspectives Corporation