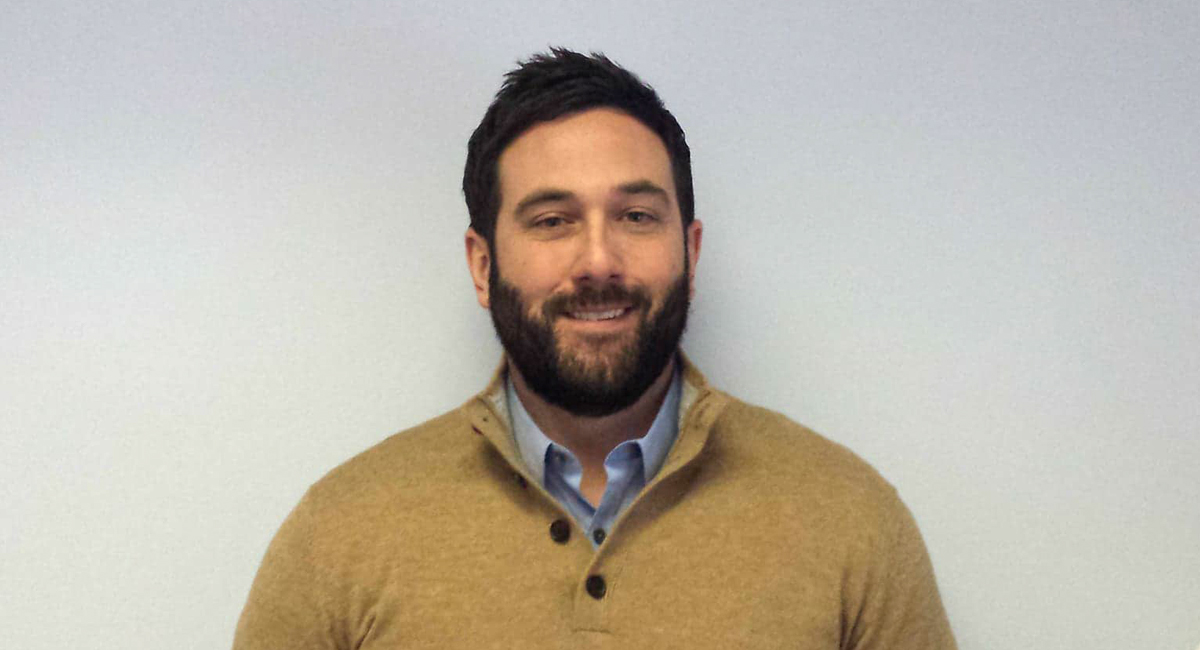 Careers at Perspectives: Discovering the Perfect Path
By Sara Porcaro | April 26, 2018
It's a common enough experience to change one's major in college, and it's one that happens for many reasons. Perhaps a student was undecided for a while and took a class that helped them find their course of study. Perhaps they had a major in mind, but after taking a few classes, decided it wasn't for them. But sometimes, the thing that inspires such a change is a new job--one that opens opportunities to a career that they never expected but love all the same.
For Behavioral Health Clinician Joseph Pizzuti, it was the discovery of a job with Perspectives Corporation as a Direct Support Professional (DSP) that influenced the change. While an undergraduate student at Rhode Island College, Joseph was studying business and computer science and began working with Perspectives Youth and Family Services in 2001.
"I heard from a lot of people that it was a good job," says Pizzuti. "They said it was flexible, rewarding work, and that the company was a good employer, so I applied."
From there began a journey that took Pizzuti through the rest of his college career. He switched his course of study to one in sociology/psychology, meanwhile steadily rising up in position with Perspectives--from DSP to Program Manager. After graduating from RIC, Pizzuti then studied graduate-level clinical social work at Boston University and made use of Perspectives' Tuition Reimbursement program to assist with the costs. He also completed his required supervision hours to gain his independent clinical license (LICSW) through the company.
After graduating from Boston University with his Master's degree in Social Work, Pizzuti began his current position in 2010, providing services in behavioral health to adults receiving supports from Perspectives. Each day, Pizzuti is hard at work developing treatment plans and strategies for individuals to support them in achieving their goals and live each day to the fullest.
Pizzuti's supervisor, Senior Director Christine Hathaway, has known him since his days in direct care over ten years ago. When asked about his contributions to the team, Christine doesn't hesitate to talk about the skill he brings to the profession--as well as the warm personality and good humor he brings to his colleagues every day.
"[Joseph] is one of the best hires I ever made to the Behavioral Health Department," says Hathaway. "Over the years, I have come to depend on Joe's clinical skill, ethics, and willingness to take on new challenges. I can't imagine our team without him."
"It's an excellent place to be--very flexible, opportunities to grow, support in continuing education, there are many benefits," says Pizzuti. "Those thinking of applying should research this kind of work and give it a try if they're interested."
Surrounded by people who share his passion and have long supported him in his career and education, Pizzuti is right at home among his fellow behavioral health professionals. He works to make a difference in the lives of others every day with his team, and we appreciate and thank him for his dedication to the field and the individuals supported by Perspectives!
If you or someone you know is interested in starting a journey to a fulfilling and exciting career, check out Perspectives Corporation's
Careers page
and find your place among a team of caring, supportive professionals!
---
---