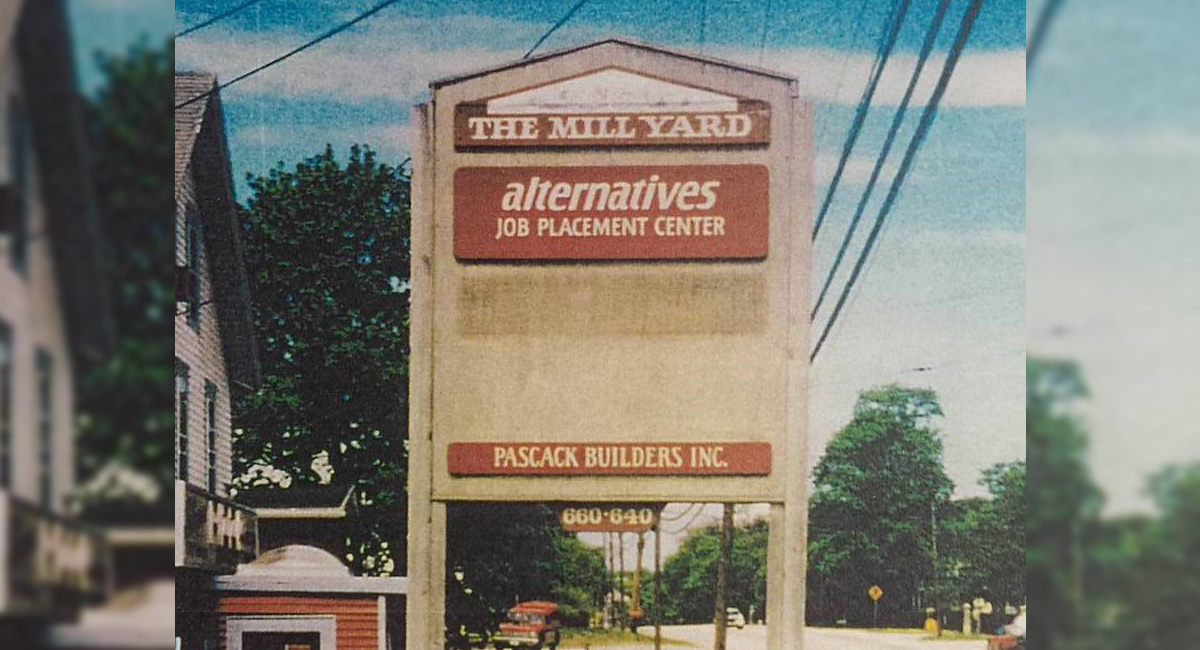 40 Years of Perspectives: Helping Individuals to Live a Self-Determined Life
By Sara Porcaro | September 5, 2017
On your weekly trips to the grocery store, or when stopping for a quick bite to eat at a local sandwich shop, or during a visit to a loved one in the nursing home, you see the many dedicated employees, working diligently, focused on the task at hand, focused on you, and determined to make this little piece of your day set the tone for the rest of it. They are part of the community, people you see often, and the more you chat with them, the more you get to know them.
And for three decades, Perspectives Corporation's Employment Services has been growing like a sturdy oak, giving those individuals the support and tools necessary to find a good fit for them in the community, doing work they enjoy and making connections with others around them.
REAL JOBS FOR REAL PEOPLE
In February of 1987, Perspectives Corporation launched "The Winning Edge," later renamed the Alternative Jobs Placement Center (AJPC), which was Perspectives' first vocational training program.
"Perspectives believed that no matter what, these individuals could and would be a contributing member of their community"
Six individuals from the East Greenwich group home were the first to use these new services, where they worked to bring their unique skills and personalities to all manners of jobs. In '88, individuals from the King's Factory group home joined, as well, and little by little, the Employment Sapling gained new layers of its trunk. The AJPC worked with individuals to ensure everyone worked a job tailored to their strengths and wants, allowing them to flourish wherever they were -- and the jobs individuals took on were as unique as the individuals themselves. Landscaping at Camp Canonicus and Camp Fuller. Gardening at Earth Care Farm. Trash routes, cleaning services, restaurant staff and market clerk positions, nothing was out of reach to anyone -- nothing was impossible. Not to those within the AJPC.
"Perspectives believed that no matter what, these individuals could and would be a contributing member of their community," says Chief Operating Officer, Judy Niedbala. "The motto was 'real jobs for real people.'"
THE IMPORTANCE OF EMPLOYMENT
The employment services provided, then as a part of Adult Day Services, also helped individuals aging from the school system transition to a working environment and keep those jobs, skills, and connections through job coaching and other educational resources. In 1998, Perspectives' Transitional School Services gained ground as a program dedicated to this reason, helping young adults take the first steps towards post-education futures.
As Senior Director Andrew McQuaide notes, "the way we integrate most with our community is through our work" -- and Perspectives wasted no time supporting these individuals in their quest for their employment future. But it wasn't until March of 2014 that Employment Services officially became its own department, separate from Adult Day Services.
"There's an importance to employment beyond the paycheck, and that's in living a self-determined life"
With Senior Director Kim Einloth, Job Developer Matthew Getchell, and Vocational Specialist Ashley Ponton, as well as funding from the Office of Rehabilitation Services (ORS), Perspectives Employment Services kicked off a new chapter in the journey of assisting people in their careers and skill-building. Those who joined this department were required to pass the CESP exam and train in programs approved by the Association of Community Rehabilitation Educators (ACRE), and over the course of three years, the program has bloomed, budding with a total of two Senior Directors, three Job Developers, one Career Developer, two Vocational Specialists, and one Employment Coordinator. All of these people are dedicated not only to helping individuals achieve employment, but a place in their community that allows them to build relationships with those they work to assist.
"There's an importance to employment beyond the paycheck," says Einloth, "and that's in living a self-determined life -- where you know who you are, what you want to do, what you want to be. Employment Services supports individuals in taking the steps towards that goal."
A BRIGHTER, BOLDER FUTURE
The work individuals do with Employment Services doesn't start or end with a job.
In recent years, Perspectives Corporation has begun gathering funding from other places, such as the Department of Behavioral Healthcare, Developmental Disabilities and Hospitals (BHDDH). They also began participating in several pilot employment programs, such as Person-Centered Employment Performance Program by the BHDDH and the Supported Employment Program by the ORS, in order to support individuals with the knowledge to make the best choices in regards to careers, benefits, and long-term goals. Perspectives, and all members of the Employment Services department, have also become members of the National Association of People Supporting Employment First (APSE), with Kim Einloth working as the vice president of Rhode Island's APSE chapter in 2016.
And right here, in the present day, Perspectives Corporation is the proud provider partner for another Project Search site in Rhode Island; a separate transitional program to support young adults in the school system by training them to develop and retain skills necessary for the jobs and careers they aspire to. On top of that, a third source of funding, the
Real Pathways RI grant
from the Department of Labor and Training, paves the way for this thirty-year past to continue into a brighter, bolder future for individuals we support.
The work individuals do with Employment Services doesn't start or end with a job. It starts with a goal, a dream, a wish to become a part of the community around them, and it ends somewhere miles and miles away -- in the glimmer of growing friendships, in the smith-work of forging identities from sparks of pride and purpose. Thirty years is not the time it takes to complete dreams such as these; it is simply the time it takes to grow thick and sturdy roots.
Now, comes the time to grow the branches -- to reach them up, and let new leaves touch the sky, the endless possibilities of the future.
---
---