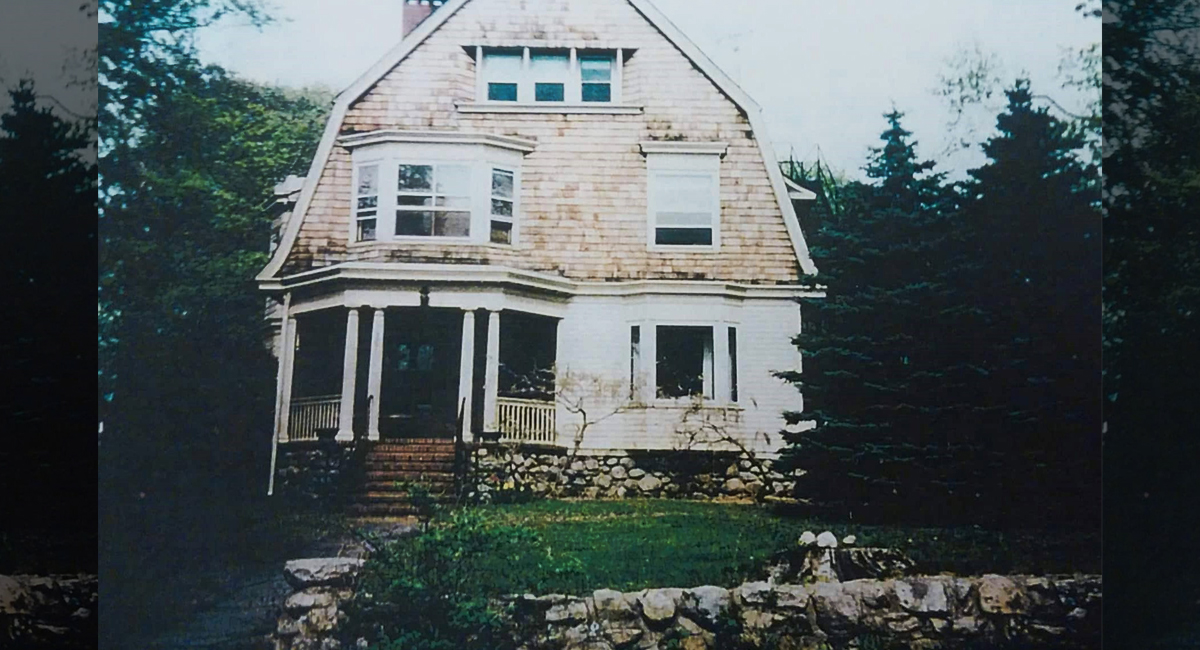 40 Years of Perspectives: Changing and Growing Together
By Sara Porcaro | September 20, 2017
A cluster of trees gather around in a semi-circle, huddling close to a shingled building in the center, almost crowding it. They tap at the windows and tickle the shingles, peeking inside; they're curious and excited, standing at attention for this house and all the activity within it. Even the little bush at the low stone wall seems eager to reach up and peer over into the yard, to see the brown house with its brick steps, shady porch, and big, open windows -- the house where people are bustling about and moving in.
This is the Kenyon Avenue group home. The year is 1977, and it's the start of Perspectives' Adult Residential Services; in fact, it's the start of Perspectives itself.
The First Alternatives
"It was our mission to not only provide services for these individuals, but bring them away from institutions like Ladd."
Perspectives Corporation's CEO, Dave Ruppell, started out growing his roots in social services under the mentorship of Father Gerard O. Sabourin, who was the pastor of the St. Bernard Parish in Wickford, director of the Apostolate for People with Disabilities, and chaplain at the Dr. Joseph H. Ladd Center; Rhode Island's only public institution for individuals with disabilities. In the years following his graduation from Barrington College, Ruppell and his wife Joyce went on to serve as house parents for 9 individuals with developmental disabilities in Fall River, during which he and Father Sabourin maintained a close relationship. One day, Father Sabourin called Ruppell about the state movement towards de-institutionalization with regard to the Ladd Center which by that time housed over 1,000 residents, many of whom would soon make the transition to community living. Ruppell rose to the challenge of helping with such a transition, and soon after, he opened Kenyon and started the company, called Alternatives Inc., which was later re-named Perspectives Corporation.
In the late 1970s, some of Rhode Island's earliest group homes, like the ones at Kenyon Avenue, Tower Hill Road, and the Wakefield Apartment Program (formerly operated by the South County ARC), soon became Perspectives programs, as the state of Rhode Island had awarded the new agency a contract to provide services to the 38 individuals living at those homes. This was, however, still only the beginning. With the movement of individuals from the Ladd Center looking for more personal approaches to services and homes in the community, Perspectives' Adult Residential Services had much room to grow.
From that time through the early 90's, "the bulk of our growth came from Ladd," says Ruppell, "and it was our mission to not only provide services for these individuals, but bring them away from institutions like Ladd and into their community. Group homes were a first step towards that mission."
Believing In a Brighter Future
By the end of the '70s and over the following decade, a progression of changes were seen within Perspectives' Adult Residential Services: the closing of the Tower Hill group home in North Kingstown and Highland Manor in Westerly, and the opening of new homes at Circle Drive, Langworthy, and the Heritage Apartments. In those early days, many such group homes were state-owned, with individuals receiving services from Perspectives. Meanwhile, for individuals who preferred settings with more natural supports from family and others in their communities, the apartment programs, like Heritage, were a great fit, allowing individuals to have their own apartment space while also still receiving services through the agency.
Everyone who sought these services, no matter their past experiences, had a reason to believe in a bright future.
With the signing of Rhode Island's Consent Decree leading up to the Ladd Center's closing in 1994, people who had formerly lived at the institution moved to new community-based living situations operated by various agencies; Perspectives Corporation one among them with its many options for places to call home. Between 1987 and 1995, Perspectives had opened homes for individuals leaving the Ladd Center that had especially significant needs. The East Greenwich, Mockingbird, and King's Factory group homes were just a few opened during this time.
Along with group homes, another option for community living was the community supported living arrangements program. Those participating in this program received residential services from Perspectives as they took full control over their new living situation -- one personalized and directed by their wishes and strengths, as group home and apartment programs were also fast becoming. Institutions were already "old news," and person-centered community living was fresh off the press. Everyone who sought these services, no matter their past experiences, had a reason to believe in a bright future.
Changing and Growing Together
As Perspectives continued to expand, so did the clinical expertise that was employed in the services it provided. Chief Operating Officer Judy Niedbala, who joined the Perspectives team and opened the King's Factory group home in 1988, brought with her the clinical knowledge necessary to best assist individuals coming from the shrinking Ladd Center. With her experiencesat Ladd and working with psychologists like Bill Quaine, Niedbala took the clinical side of Adult Residential Services to new heights, andthe agency began adopting the techniques of industry leaders such as Dr. Beth Mount, Dr. Anthony Antosh, Susan Foot, and others.
From there, the level of personalization in Perspectives' Adult Residential Programs increased. In the late 90's, Rhode Island allowed agencies to take greatercontrol of group homes still owned by the government, as well as establishing a grant program to help agencies like Perspectives purchase new homes. By the turn of the century, shared living arrangements with community members and families became one more alternative option to living in group homes, and the efforts towards community integration grew even stronger.
After The Station Nightclub fire in 2003, state fire safety codes were revised, and larger houses without sprinkler systems were no longer feasible. Perspectives worked with state officials to assist residents in moving to new homes that were formerly operated by the state, but vacated. Later, in 2008, upon the closing of the Kenyon Avenue group home, Perspectives was awarded authorization to operate its own Shared Living Arrangementsprogram. True to the company's core values, Perspectives' Shared Living Arrangements provided new options and more choicesfor individuals receiving Adult Residential Services, by facilitating the opportunity to live with families in the community. Since becoming licensed to provide shared living arrangements, Perspectives has seen the number of individuals participating in this program grow from four to twenty-three-a near six-fold increase.
In 1977, the Ladd Center had very little ability to consider its residents individually due to the nature of institutions, and families wanted better for their loved ones. Today, in 2017, the growth of Perspectives Corporation's Adult Residential Services is nothing short of remarkable. From the acorn that was the cozy Kenyon Avenue home, we now have a forest -- of houses, apartments, shared living arrangements, and all the services that accompany these programs. The focus of Adult Residential Servicesfor all forty years endeavored then -- and still strives now -- to remain true to Perspectives Corporation's mission, core values, and roots of the "five service accomplishments": making choices, community presence, status, relationships, and competencies. And after all this time, Perspectives' Adult Residential Services certainly isn't done growing; it continues to flourish, full of opportunities for a bigger and better future.
---
---