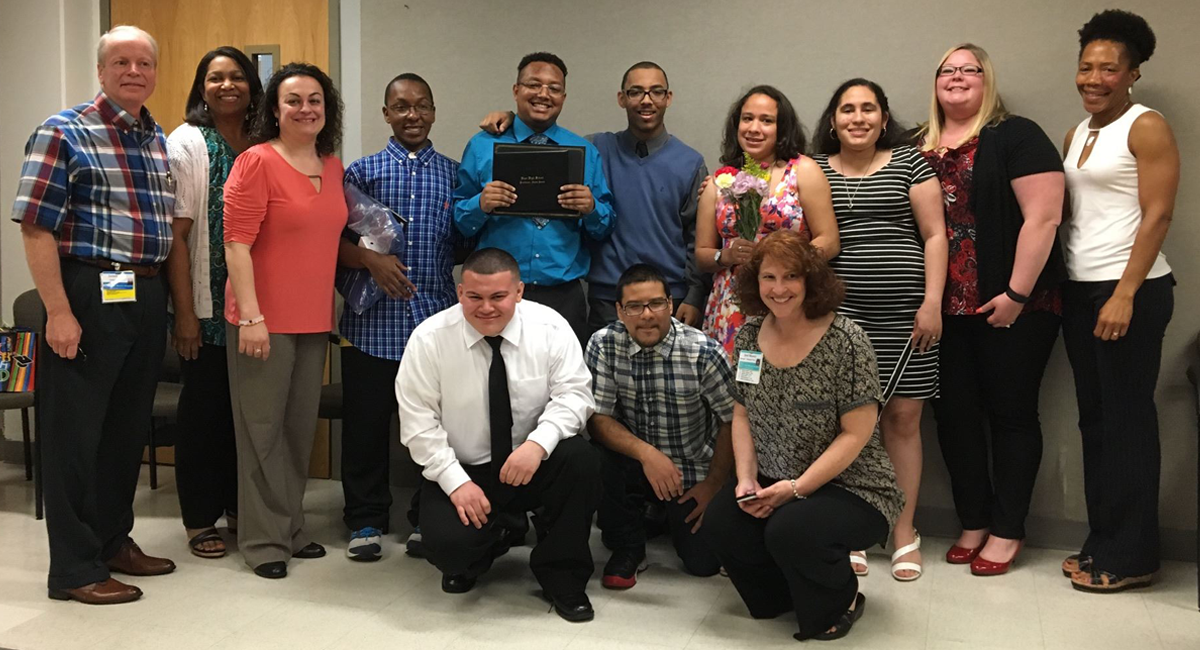 Perspectives Teams Up With ProjectSEARCH to Support Students with Disabilities
By Sara Porcaro | October 4, 2017
The transition from school to the working world is a daunting one for young graduates all over America -- individuals determined to find their place in a world that never stops moving and growing. This school year, Perspectives Corporation is working to make that transition a bit easier by partnering with the Project SEARCH crew at Blue Cross Blue Shield, and the crew at The Miriam Hospital.

For four years, Perspectives Corporation and Project SEARCH have teamed up to support individuals with disabilities transitioning out of high school. This 1-year program provided to students in their graduating year is entirely funded by the Office of Rehabilitation Services, and it consists of hands-on experience and immersion in the workplace, classroom lectures on social and economic skills, resume workshops, internships, and career exploration. The program also looks to expand in the future to other hospitals, organizations, and work sites.

The program is divided into 3 parts, or "rotations," in which participating students search for a position that interests them, apply for the position, and upon acceptance, work the position until the rotation ends. That way, each student gets to experience 3 completely different options in the workplace and find their best fit. With The Miriam Hospital involved with Providence schools, and Blue Cross Blue Shield involved with Cranston Public Schools, a total of 13 students are currently enrolled in this program.

"The goal is to support students in building relationships and job skills to help them succeed in their career choices," says Job Developer Adrienne Oberg.

With the school year just beginning, the students are getting their feet wet in the program with the start of the first rotation. Perspectives Corporation's Job Developers are attending orientation and working with students to assess current skill levels, assist in resume workshops, and support them as they begin their journey towards employment in their dream careers. Come winter, the focus will be on supporting students in preparing for graduation, and the endless opportunities beyond, by assisting in filling out applications and practicing for interviews.

At the end of these programs, graduates continue their job search and apply all that they've learned in the program to find employment in their fields of interest. These skills and relationships will stay with these students no matter where they take their talents and ambitions.

With the support of Perspectives Corporation, Project SEARCH, and Providence and Cranston schools, as well as all the family and friends cheering these students on in their graduating year, the future is bright, full of choices and opportunities. Best wishes to these students as they make their way through the program and prepare to take their first steps into the world of employment!

---
---