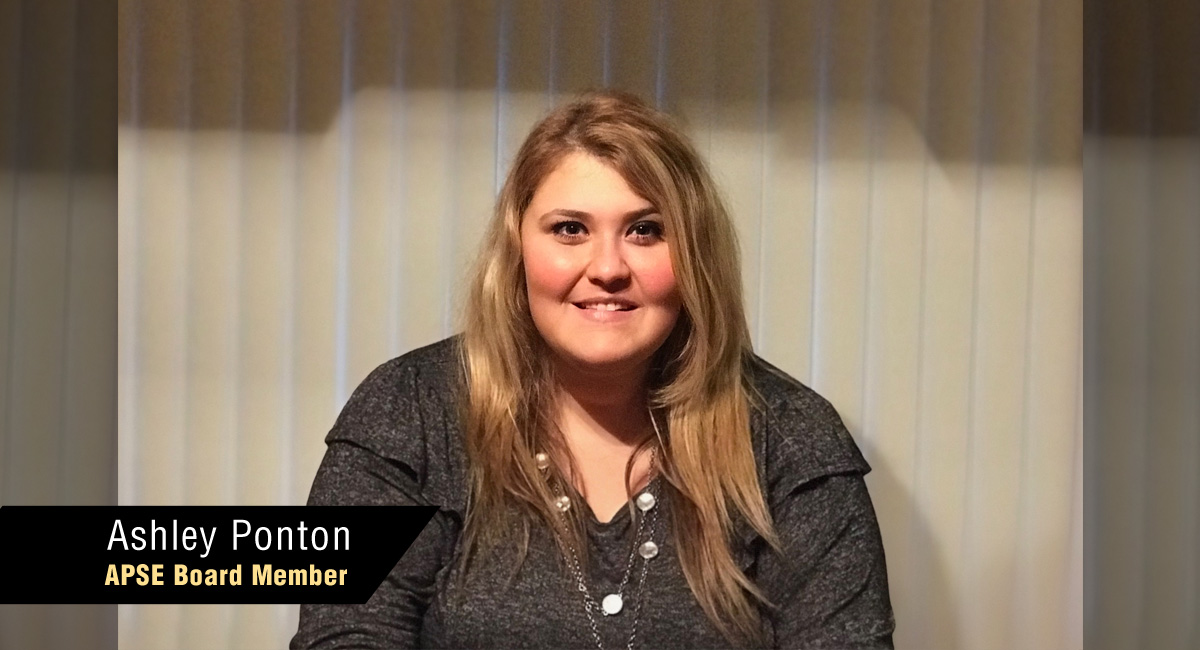 Across the Board: Opening Doors to National Conversation
By Sara Porcaro | October 30, 2017
Individuals seeking employment have allies in every state to help them succeed in their dreams. The Association of People Supporting Employment First (APSE), a national non-profit organization founded in 1988, is one of them. And since the Rhode Island chapter's start in 2014, Perspectives Corporation has been a dedicated partner, with Senior Director Kim Einloth as co-president of the chapter and all of Perspectives Employment Services becoming members.

Now, Perspectives' and APSE's mission coil together even more, with Career Developer Ashley Ponton being elected to serve on the General Board of the Rhode Island APSE.

For almost six years, Ponton has worked diligently with Perspectives Corporation to make a difference in the lives of individuals the company supports. With a bachelor's degree in Human Development and Family Studies, Ponton has always been drawn to work where she can help others achieve their goals -- and she puts her passion to good use at Perspectives Corporation, assisting individuals in creating meaningful careers and community involvement.

The General Board puts Ponton in contact with human services leaders at a national level. Perspectives can both become a more prominent voice in the national employment conversation and learn new strategies to create an ever more inclusive society, richer still with opportunity for countless individuals. And since Ponton's passions directly coincide with this mission, it's a win-win for everyone involved.

"I really love this job," says Ponton, "and I'm honored to have the opportunity to learn about what others in the country are doing to better support individuals seeking employment."

Currently, Ponton is working towards a master's degree from Salve Regina University in Clinical Rehabilitation and Mental Health Counselling. Her dedication to the Perspectives mission, and her place on a team of dedicated team members, is a true inspiration. Congratulations, Ms. Ponton, and best wishes in your endeavors!


---
---