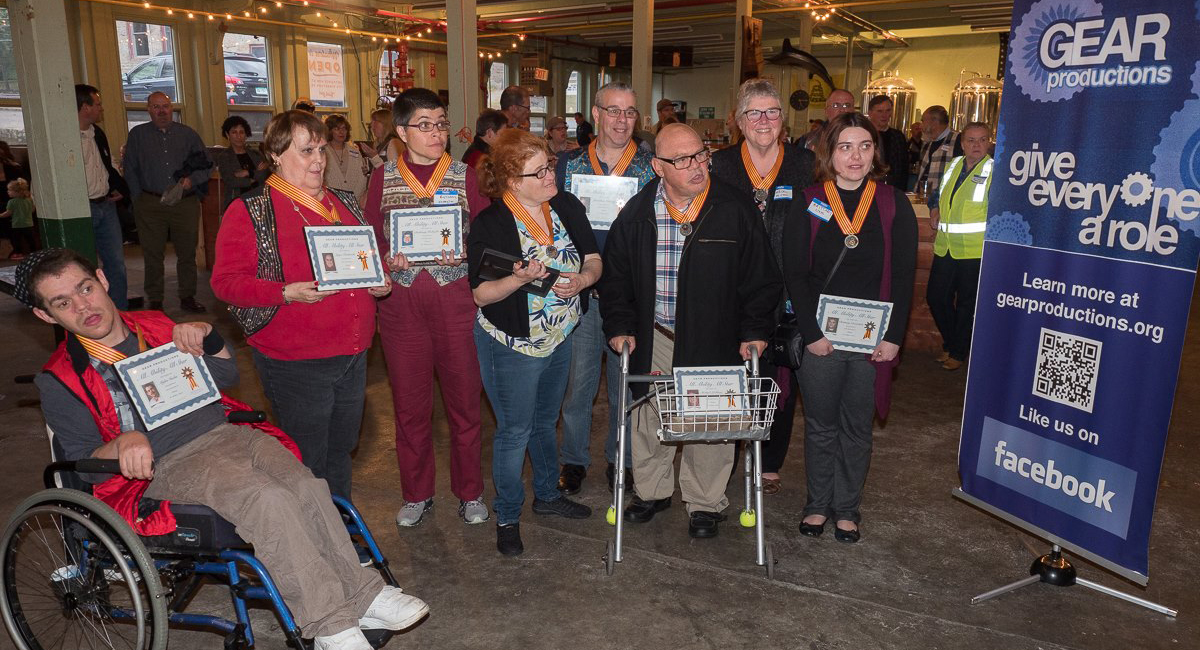 South Kingstown Starlight: Dedicated GEAR Performers Shine at Fundraiser
By Sara Porcaro | November 22, 2017
The lights flood the stage, illuminating carefully designed props and shimmering off the velvet curtains. Musicians sit poised in the pit as the show begins, playing their song as the first character crosses the stage in a beautiful costume. However, what the audience sees is only a fraction of the effort made to bring this first moment to life -- an effort GEAR Productions happily makes for every performance and event, such as their Octobervest fundraiser at Whaler's Brewery this past October.

GEAR, which stands for "Give Everyone A Role," is a local South Kingstown theater company dedicated to integrating the whole community into their performances. With volunteers offering their skills in costume design, props, and sound engineering, children of all ages self-casting in roles suited to their interests, and free participation and low ticket prices for performances, GEAR makes an amazing effort to bring the whole community together in each and every event since the company's founding in 2000.

Continuing this mission of total inclusion, GEAR also hosts All Abilities performances--plays where everyone has an important role to play that matches their passions and abilities. The Octobervest fundraiser event was a night of fun and food, where GEAR raised money for future All Abilities performances and celebrated the hard work of community contributors.

"It was a great event to honor our All Abilities All-Stars," says GEAR Artistic Director Beth Hettrick Berry, "and a fundraiser to support our upcoming 2018 All Abilities production, 'Pinocchio.'"

The All Abilities All-Stars are nine individuals who have performed in all seven All Abilities productions staged to date. Of the nine individuals, four receive supports from Perspectives Corporation: Zachary, Joyce, Bethany, and Michael received awards alongside other All-Stars that night for their spectacular work with GEAR, and their commitment to the performances.

"[GEAR is] a fantastic troupe," says Perspectives' Activities Supervisor Joni Lonczak, "and they have been incredibly accommodating to everyone interested in being a part of the performance. They really work hard at including everyone in something fun and exciting."

Perspectives has supported GEAR over the years in various ways, including paying a portion of the bill to rent out rehearsal space at Canonicus Camp and Conference Center and sponsoring productions. For individuals who love to perform or learn about other modes of production, GEAR and Perspectives are dedicated to supporting hardworking individuals of all ages and abilities during each theater season.

Come January, keep an eye on GEAR's Facebook page for more information about casting and other necessary roles for the upcoming Pinocchio production!

---
---