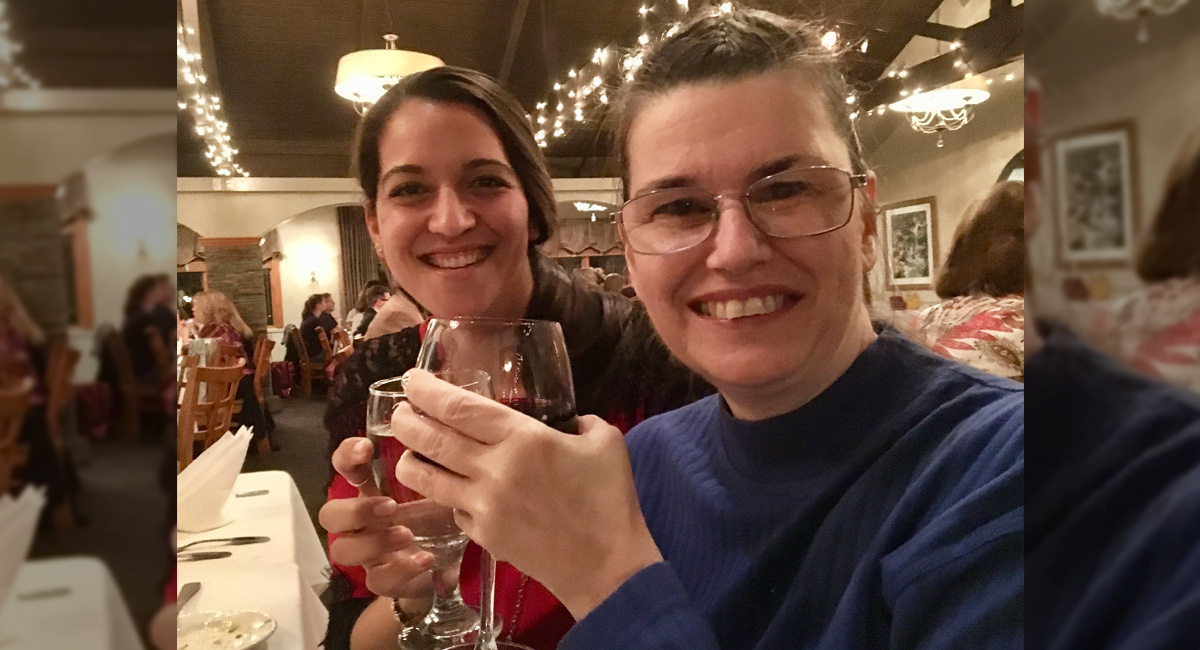 Connecting a Community: Volunteer Partners Recognized at Dinner
By Sara Porcaro | November 30, 2017
To connect with one's community through hard work and good will is one of the joys of volunteering. Seeing familiar faces, learning new ones, and knowing that one's work will put a smile on all of them is, for many, the greatest form of payment -- one which various individuals supported by Perspectives Corporation enjoy each day. But they aren't alone in their work: alongside them are many community volunteers, great friends and mentors that are dedicated to inclusion and opportunity for all. And on November 9th, these community members were recognized at Perspectives' Partners and Volunteers Dinner.

At the Spain restaurant in Narragansett, 80 community volunteers came together with smiles and high spirits for the fourth year of celebrating hard work and community inclusion. Some organizations that these volunteers belong to include the Human Rights Committee, Roger Williams Park Botanical Center, the Elks Club, the Knights of Columbus, Brown University's PAL Program, the Johnny Cake Center, and the Providence Water Fire -- and the list stretches on.

With the volunteers joining together to celebrate the spirit of inclusion, Community Liasion Alexus Larney remarks that "it was very exciting to see how many people truly make an impact on the lives of individuals we support." For Larney, and no doubt others involved in this fantastic work, seeing a community of volunteers dedicated to enriching the lives of individuals and making the community more inclusive "lets [her] know that [she is] doing something right."

During the dinner, Chief Operating Officer Judy Niedbala gave a speech thanking these volunteers for giving their time, energy, and resources to supporting individuals in their goals to become more familiar with the community they love, and to make meaningful contributions to it. Whether it be hosted events, such as the Elks' picnics and Knights of Columbus' fishing tournaments, opportunities to work with animals in local shelters, orthe joy of helping set up a great event like Water Fire, all such moments unite the community and create strong, lasting relationships between everyone involved.

"It was a great experience," says Niedbala, "and it's important to us that we recognize our volunteers in the community, and their role in making it more inclusive for everyone."

Towards the end of the dinner, all volunteers received a Perspectives Corporation sweater as a thank-you gift for their contributions. From 65 volunteers recognized at last year's dinner to the 80 that enjoyed the night together this November, Activities Supervisor Joni Lonczak notes that they"hope to have an even bigger group next year." A great thank you to everyone who came to the dinner, and to all volunteers in the community that support their fellow volunteers from Perspectives!
---
---