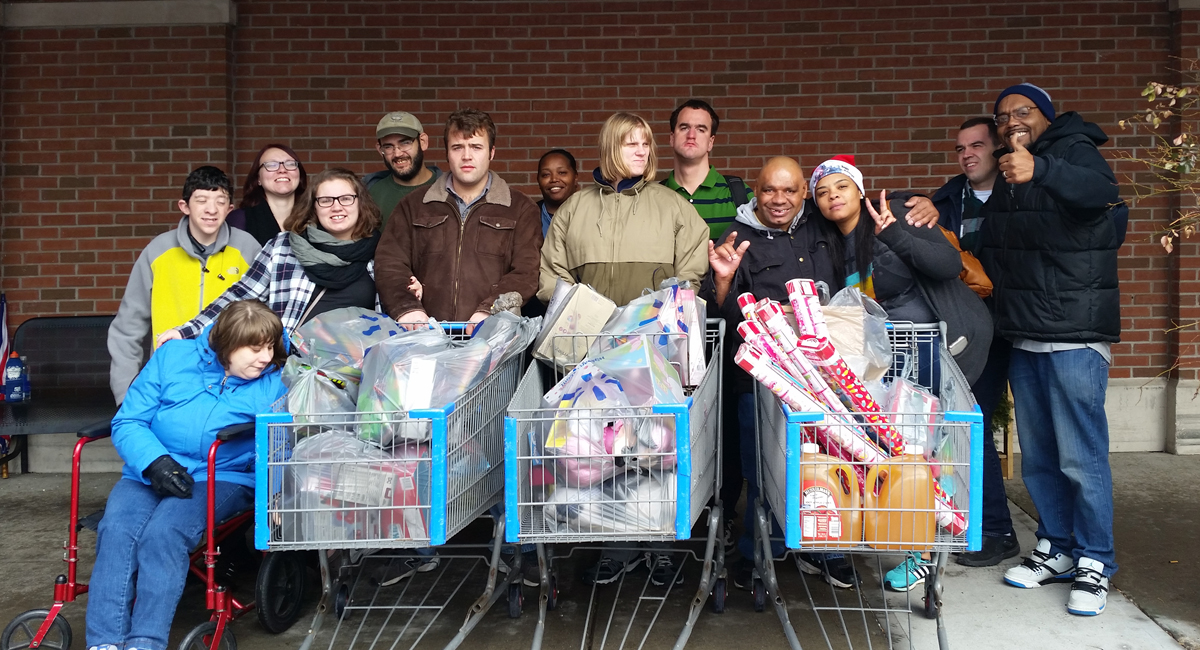 Santa's Not Alone This Year: Project Holiday Gives Back to the Community
By Sara Porcaro | December 22, 2017
"It's like Christmas morning."

This phrase exists for a reason. For children nationwide, creeping downstairs just as dawn is breaking, checking to see if Santa came by, and opening the brightly-wrapped presents is an age-old tradition. However, not every family can afford this part of the holidays, and that's why Gabby, Bernard, Kerry, Sky, Jacob, Kiel, Nick, and Jose, eight fantastic individuals supported by Perspectives Corporation, are continuing their own tradition: the fourth year of the Toys-for-Tots-inspired Project Holiday Program.

Each year, the Perspectives Project Holiday crew give back to the community by gathering toy donations and raising money to buy gifts, and even food, for families in need. Last year alone, the team raised over 300 toys for local families! And the process is joyous for all involved -- from buying extra presents and having a "Santa's Workshop" day to wrap them all, to delivering gifts door-to-door to thankful families, it's a truly enriching experience.

With the support of the community this year, the Christmas cheer is burning bright. This is Jazmin's Gifts and Novelties second year of donating toys and other items. DePetrillo's and Pro-Roofing have donated money for the past three years, as has Rossi Electric -- who donated money and toys, helped pass out fliers, and contacted Amazon managers to raise more donations this year.

Tammi Burnham and Angelo Pelleccione of Depetrillo's and Pro-Roofing note that "it's an honor to give back to the community, even a small amount -- and it puts a smile on everyone's faces." And Michael Melino of Rossi Electric agrees: "Getting to take care of those in need is a reward in itself."

Tuesday, the 19th, the Project Holiday crew had their Santa's Workshop at Lang's Bowlarama in Cranston, and then Wednesday and Thursday, they made their rounds. And what's truly special is that, when families open the door to these gift-bearing individuals, they see more than a new face -- they see the true compassion, love, and goodwill of their fellow neighbor. It's the time of year where the community can come together the strongest, and as Hilbert Gibbs of Jazmin's Gifts says, "we should all look after each other."

Indeed, we should. No family should miss out on that Christmas morning feeling, and Project Holiday has seen to that again. A great thank you to everyone who donated this year, and a round of applause to the dedicated individuals of Project Holiday for their fourth year of giving back to their community!

---
---