Career Opportunities
Rhode Island
APPLY ONLINE
DIRECT SUPPORT PROFESSIONALS
Adult Residential Services
APPLY ONLINE
---
Full-time and part-time positions are available throughout Rhode Island. Flexible schedules include 1st, 2nd, and 3rd shifts.
JOB DESCRIPTION
As a Direct Support Professional, you'll assist the people we support in all aspects of their daily lives — whether at work, home, or in the community — to achieve a quality of life that encourages life-long learning, opportunity, and independence.
As a part of the Adult Residential Services team, you'll help individuals:
Take part in vocational programs, community and daily living skills, and personal interests
Participate in maintaining a clean and comfortable home
Use public and personal transportation for daily errands and activities
Make choices that promote a happy and healthy lifestyle
Perspectives' New Employee Orientation provides a welcoming, in-depth training experience to accommodate those who have never worked with people with developmental disabilities.
---
BENEFITS
In addition to a creative and collaborative work environment, Perspectives offers a generous benefits package that includes:
Flexible schedules
Paid training and mentor programs
Employee incentive programs
Generous paid time off
Verizon, AAA and health club discounts
Medical and dental benefits
401k savings plan
... and much more!
Download our full list of benefits to see all that Perspectives has to offer! (PDF, 250k)
---
ADVANCEMENT OPPORTUNITIES
At Perspectives, our strength is our people! We listen to people's ideas, see their talents, and assume unlimited potential. We invest in our employees and support their career development by providing the resources to make it happen!
Here are just a few ways we give back to our dedicated professionals:
Tuition reimbursement
Management "in-training" programs
American Sign Language (ASL) classes
Mindfulness Training
DSP Mentor Program
National DSP (NADSP) Certification
CPR Certification
REQUIREMENTS
To become a Direct Support Professional, you'll need a favorable background check, a safe driving record, access to an insured vehicle, and a High School Diploma/GED equivalent.
---
APPLY ONLINE
FULL BENEFITS

(PDF, 250k)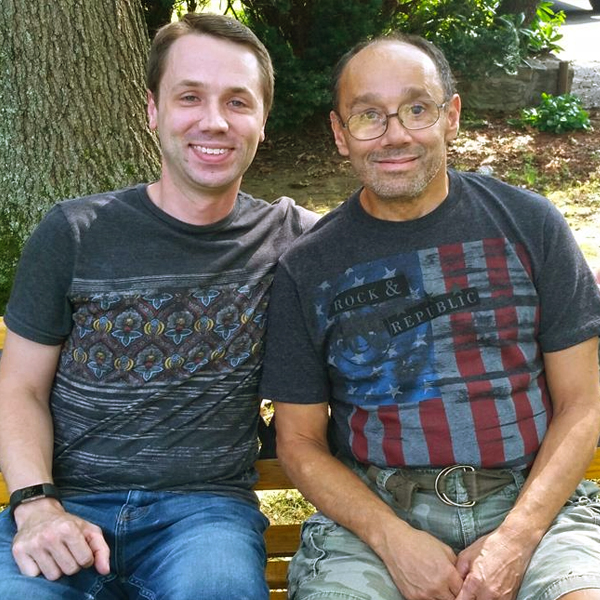 "To me, this isn't just a job, but rather a chance to work together with the individuals we support to help them reach for the stars and strive toward and achieving goals they may not have thought would be possible."
— Ken, Direct Support Professional