Career Opportunities
Rhode Island
APPLY ONLINE
Seasonal Silk Screener
Graphic Perspective
APPLY ONLINE
---
Graphic Perspective is hiring a seasonal Silk Screener to work in our busy print shop in Wakefield, RI. Immediate start date through September with flexible full time or part time hours.
JOB DESCRIPTION
The Graphic Perspective Silk Screener is responsible for setup and preparation of silk screening machines for operation according to specifications and work orders. Operate computer to generated patterns. Operate various production machines such as dryers and light table. Requires use of emulsions and inks. Work performed under general direction.
---
REQUIREMENTS
While performing the duties of the job, the employee regularly works near moving mechanical parts and the noise level is occasionally loud. The employee is regularly required to stand; use hands to finger, handle or feel objects, tools or controls; reach with hands and arms; stoop, kneel or crouch. The employee frequently is required to walk, lift and manipulate 50 lbs. Specific vision abilities required include close vision, distance vision, color vision, peripheral vision and depth perception.
Minimal Qualifications
High School Diploma or GED Equivalent
1-2 years of experience with embroidering and silk screening
Detail orientedmust have a good understanding of blueprint interpretation. i.e. reading notes and orienting parts for marking and screening
Strong organizational skills and time management skills
Able to work independently
Able to multitask
Excellent written and verbal communication skills
Desired Qualifications
Familiar with Adobe Illustrator
Advanced computer proficiency with Microsoft Word, Excel
---
FULL BENEFITS

(PDF, 86k)
APPLY ONLINE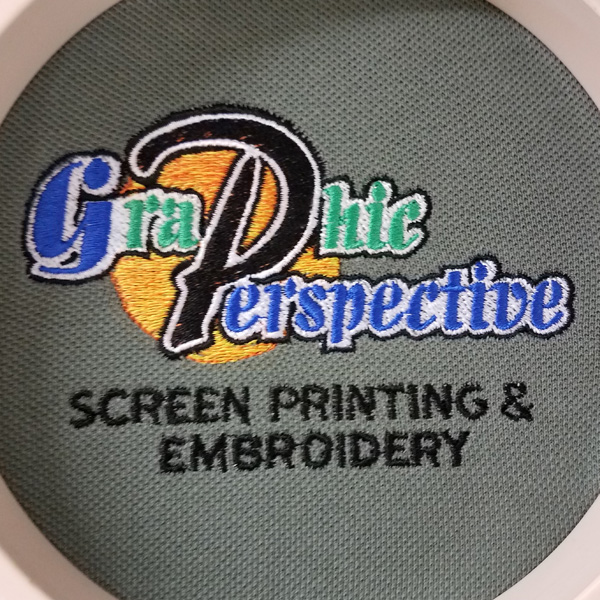 About Graphic Perspective
Graphic Perspective is a full-service custom apparel and accessory shop specializing in screen-printing and embroidery for local businesses, sports teams, organizations and community events in Rhode Island.
Learn more about us at www.graphicperspectiveri.com!
---
Graphic Perspective is a division of Perspectives Corporation.