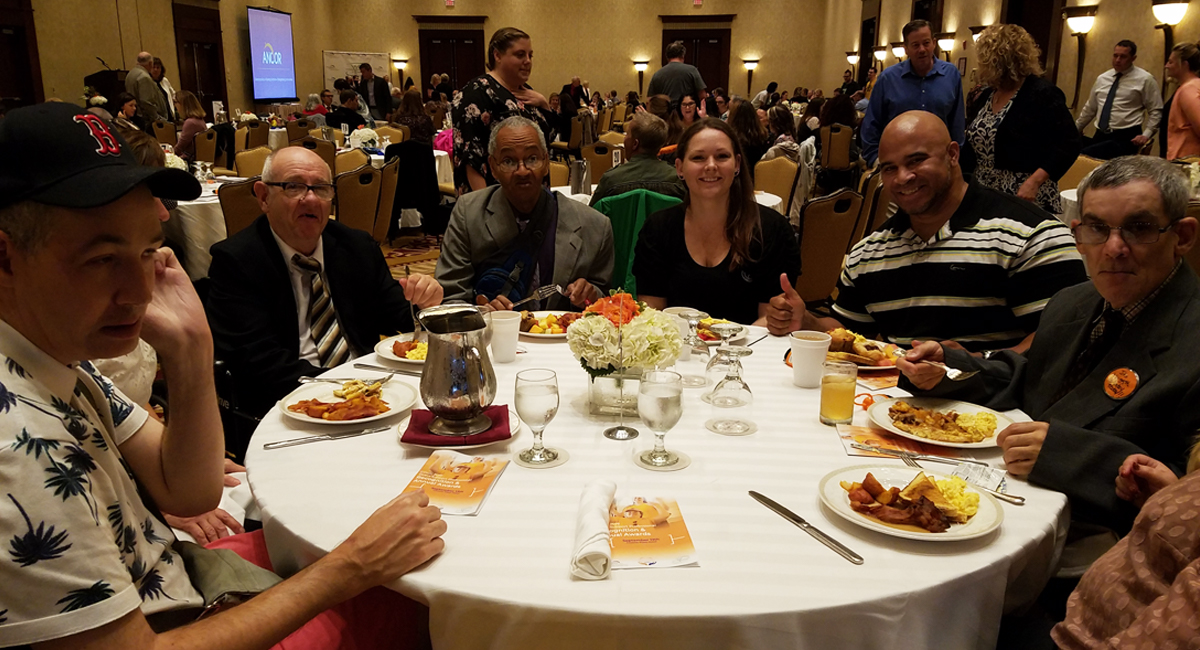 DSP Awareness Week: 2018's Award Winners
By Sara Porcaro | September 18, 2018
For all the amazing work Direct Support Professionals (DSPs) across the country do, the month of September marks the special time of year for the nation to come together and celebrate. This year's Direct Support Professional Recognition Week saw declarations from several state governors, social media ablaze with #DSPRW2018, and countless events. One such event was the Community Provider Network of Rhode Island's Direct Support Professional Recognition and Annual Awards Breakfast--where Perspectives Corporation DSP Samantha Ryng won her agency's award for DSP of the Year!
Alongside DSPs, Perspectives also awards one Behavioral Specialist of the Year award, which came to Youth and Family Services' Amanda Moran. Alongside these two winners, thirteen of their peers were also nominated for the awards--a great honor for years of dedicated service to the individuals we support!
"I was not expecting it at all," says Samantha, who has been with perspectives for four years. "I know there are so many great DSPs in our company, and I wish we all could have won! But I'm so grateful for being honored for my hard work." Samantha notes that her success is large in part because of the amazing team she works with, and she says, "I want to thank my co-workers, clients, and everyone on the Perspectives team for giving me the opportunity to grow and show what I can do, and for acknowledging my work!"
Amanda, an employee of five years, was also surprised: "I'm beyond thrilled to win Behavior Specialist of the Year: it's really amazing to work for a company that truly appreciates their employees. I feel ecstatic and truly honored." In her work, Amanda is perceptive, communicative, and always looking to use individuals' unique personalities in their care: "Everyone is different, and we learn differently; part of our job is adhering and accommodating to the client's learning methods."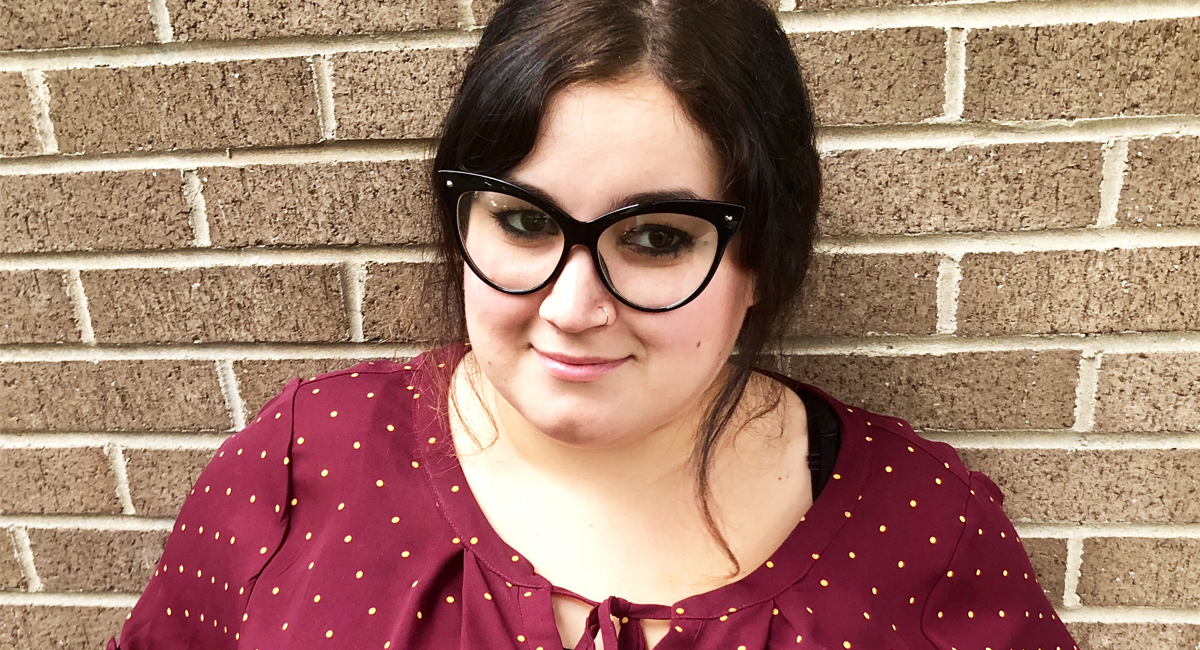 Behavioral Specialist Amanda Moran
The CPNRI breakfast, held in the Crowne Plaza Hotel's grand ballroom, was humming with activity last Thursday. CPNRI officials, employees from 22 Rhode Island human services agencies, and the individuals supported by nominated and winning DSPs joined together to formally celebrate and receive their awards over a hearty morning meal. It's become a tradition to honor the hard-working DSPs across the state at the CPNRI breakfast, and this year, the organization specifically aligned the event with the American Network of Community Options and Resources (ANCOR) DSP Awareness Week.
"We've been doing our yearly breakfast for around 33 years," says CPNRI Executive Director Donna Martin. "It started as a meeting between all of our members to vote on new bylaws and officers, but after a while, it became a time to celebrate our yearly successes. In 2001, we began our yearly DSP recognition at the breakfasts."
And for 17 years, the dedicated DSPs from all over Rhode Island have been honored at these wonderful gatherings! A big congratulations to all 22 winners of the DSP of the Year award, and to our Behavioral Specialist of the Year--as well as all our nominees! Their hard work certainly doesn't go unnoticed, and with all the heart they put into the jobs, these awards are well deserved.
Perspectives Nominees:
Adult Services
* Tereasa Gilchrist
* Molly Donovan
* Julie Cordeiro
* Bianca Fiore
* Brian Wiles
* Andrew Ming
* Vanessa Rose-Paiva
* Breton Johnson
* Megan Lyons
Youth Services
* Stephanie Gioielli
* Jessica Field
* Elizabeth Crowell
* Daniel LeBlanc
---
---
Copyright 2020 © Perspectives Corporation