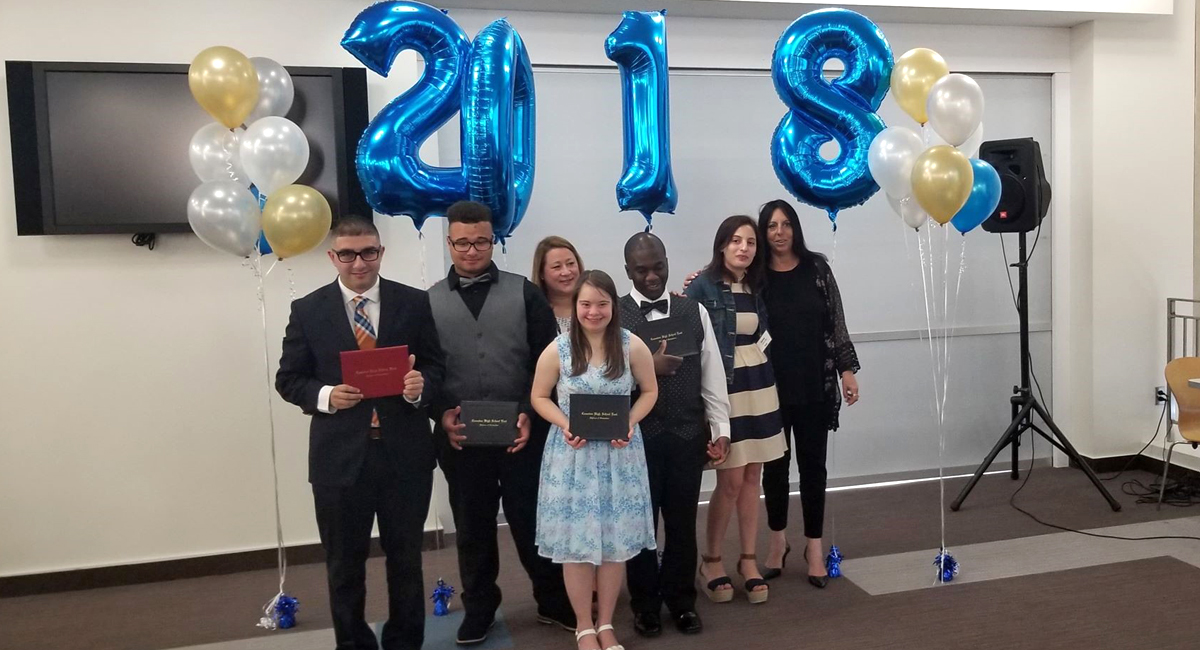 The End of a Successful Year: Congratulations ProjectSEARCH Graduates!
By Sara Porcaro | June 19, 2018
Another school year comes to a close, and the promise of waking up without an alarm clock, of spending sunny days at the beach instead of in the classroom, are just a few of the rewards for students everywhere. But for many, the most exciting summer reward of all is graduating--from high school, from college, and from international employment training program, ProjectSEARCH.
ProjectSEARCH, an international program that works to provide young adults with disabilities the necessary skills and experience to prosper in the workforce, has been partnered with Perspectives Corporation for over four years now. The program is funded by the Office of Rehabilitation Services (ORS), and it's offered to eligible students in their graduating year of high school, helping smooth the transition between school and working worlds.
In the beginning of this school year, twelve individuals began a journey with two ProjectSEARCH partners: Blue Cross Blue Shield (BCBS) and The Miriam Hospital. Since then, these dedicated students have gone through three rotations, gaining valuable experience in various sections of each company. From office services to working at the call center in BCBS, from Patient Care Equipment to Environmental Services at The Miriam Hospital, these individuals went through the whole experience: applying, interviewing, and obtaining the job.
Job Developer Adrienne Oberg, who has been working with these students over the year, beams with pride: "This year's classes were fantastic to work with. They were highly motivated, and without a doubt, they will be dedicated employees for future employers."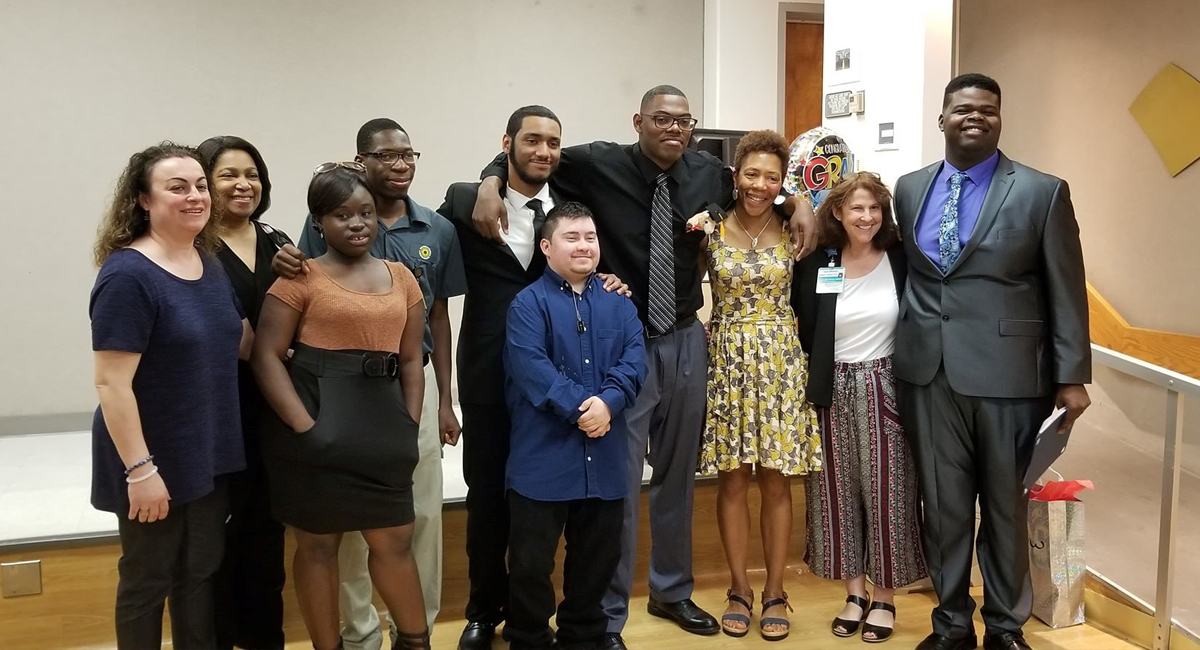 Along with learning the steps of the application process and gaining work experience, these interns also learned other necessary life skills: balancing budgets, social and communication skills, resume development, and more. By The Miriam Hospital's graduation ceremony on June 8th and BCBS's ceremony on June 12th, these students certainly had much to be proud of--especially since half of all graduates have already secured a job upon graduating the program!
From The Miriam's group, four were employed by the hospital itself--as Dietary Aides, Stock Clerks, or Environmental Services employees--and one individual found employment at a local Family Dollar store. From BCBS's, one individual achieved a full-time position at Lowe's, and another individual was hired at a local daycare. The other six interns are also equipped with the skills to be successful in the work force, and they'll continue working with Perspectives' Employment Services to find the perfect career.
One individual, Parris, who was employed as a Stock Clerk at The Miriam, gave a wonderful testimony of his experience to WPNRI, who also covered the students' successes with ProjectSEARCH. The whole video can be found
here
, and one statement about his experience in the program is especially uplifting:
"You'll feel like you can do more than you thought you ever could do."
A big congratulations to all ProjectSEARCH graduates! Whether already employed or about to be so, these graduates have much to be proud of. For everyone, a bright future awaits!
---
---