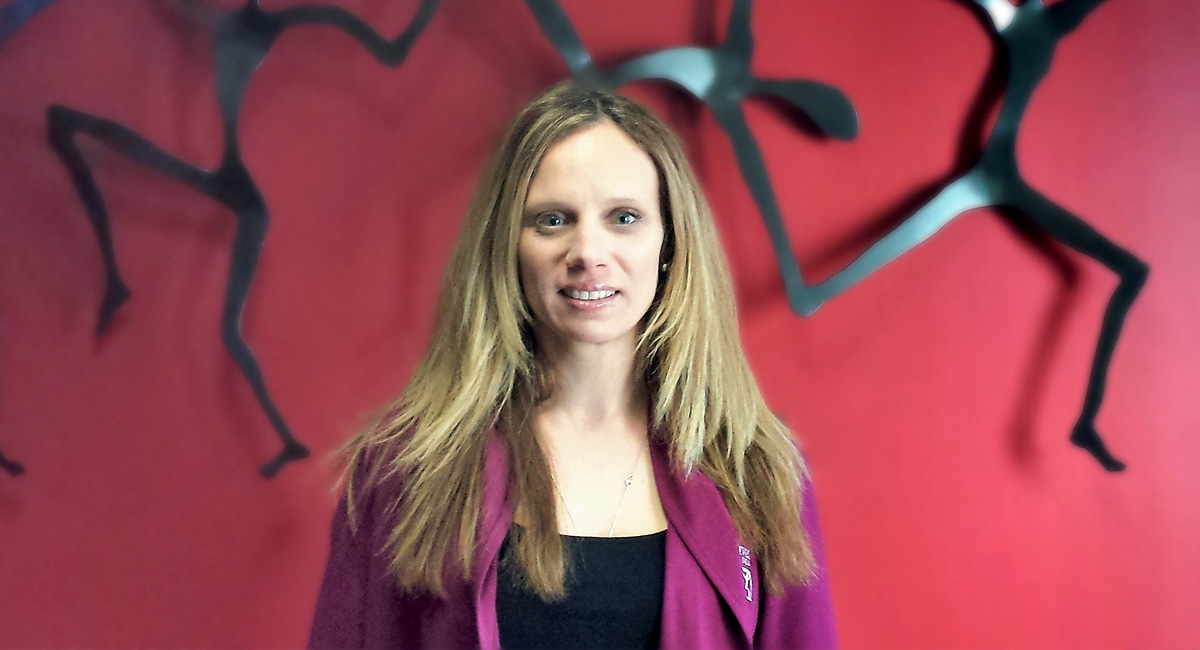 Careers at Perspectives: Hooked on Human Services
By Sara Porcaro | February 8, 2018
Some people might play with an old typewriter, tapping up their first story. Others get their first telescope and fall in love with the stars, or find their strength in helping others through volunteering. There's no right place or time to discover what you're passionate about; everything is a potential starting point to finding your dream career--a career Perspectives Corporation is here to help you achieve.
Just ask Lisa DeFusco, who first discovered her passion for human services as a teenager, doing community service at The Fogarty Center while at La Salle Academy. Once her volunteerism in La Salle's Christian Service Program was over, DeFusco was on the hunt for a job related to that great experience, which she soon found at Perspectives and fell in love with.
"The Fogarty Center had me hooked," says DeFusco, "and Perspectives really supported me in getting started in this field of work."
Starting as a Residential Instructor (now known as Direct Support Professional) in 1995, DeFusco, then a student of psychology at the University of Rhode Island, worked at Perspectives' Westerly Group Home. She became fast friends with the individuals she supported and her fellow coworkers, such as current Program Director Brenda Field and Site Supervisor Karen Furtado, who encouraged and supported her in continuing her education at the graduate level.
Since completing her education, she has become a licensed social worker (LICSW) and has been working at Perspectives as a Behavioral Health Clinician, which means coordinating care for the countless individuals she's grown close to over the years and helping plan their successful futures. It's a position that she loves, and one that allows her to follow her passions to the fullest while working alongside experts in the field.
Her supervisor, Senior Director Christine Hathaway, notes with pride that DeFusco "has all the qualities we look for in an employee: she knows her field, gives 110%, and truly cares about doing the right thing." Hathaway also points to her "sharing a common background with us and an understanding of Perspectives mission and core values" as another big factor in DeFusco's great success--something "everyone in the Behavioral Health Department would agree with."
And it's these sentiments that are just one of the many rewards DeFusco has found with working at Perspectives. "This company is really good to its employees," she says, "and always makes them feel appreciated. That along with the great teamwork between coworkers, the opportunity to learn from skilled professionals and grow within the company, it's really just a great place to be."
If you like the sound of that, then you'll love a career at Perspectives and starting your own story of fulfilling, meaningful work with us! Check out our
Careers page
and find your place among the great professionals working to make a difference every day!
---
---