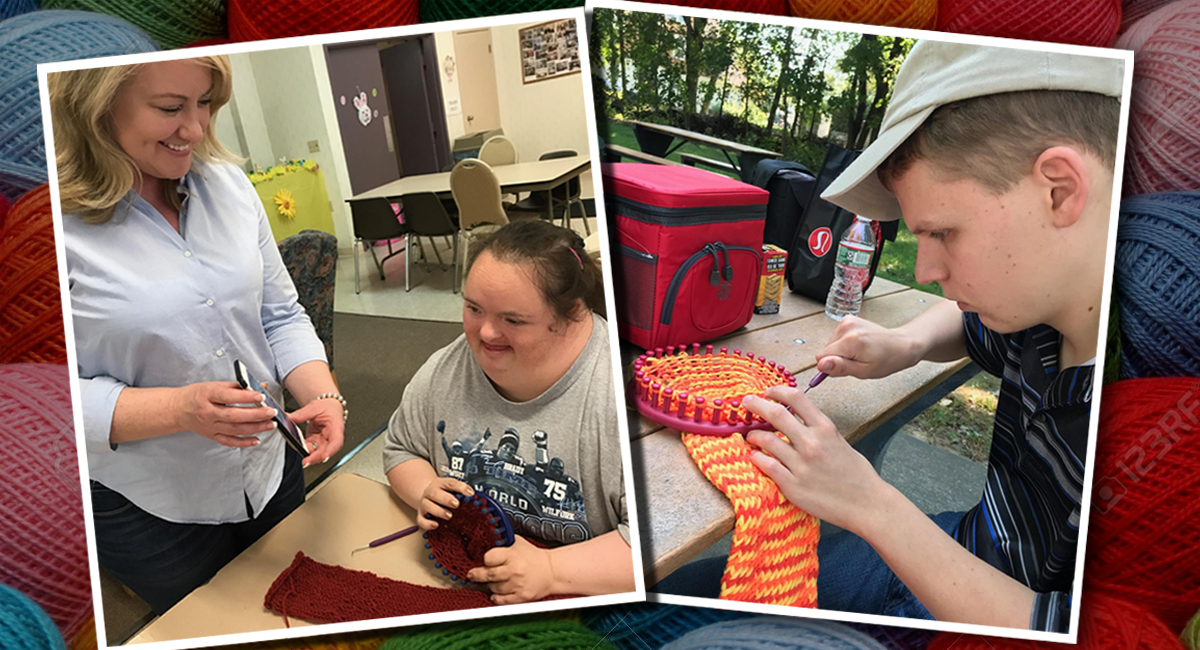 Knitting Communities Together: Volunteers at the Loom and Needle
By Sara Porcaro | October 11, 2017
The October chill drifts in on the wind, snatching away the last lingering warmth of September. It's time to start breaking out the jackets and sweaters that have been tucked away, and the season is right for a cup of hot cider or pumpkin spiced coffee. However, not everyone has the layers necessary to keep them warm in the darkening days leading up to winter. To help with this problem, groups such as Care to Knit rise to the occasion to get handmade items out to those in need. And now, Perspectives Corporation is leading the way to open the first Care to Knit Rhode Island chapter.
Starting as a grassroots movement, Care to Knit hoped to encourage those skilled with needles and hooks to donate their items to people in need. With wave after wave of people interested in joining the cause, the non-profit organization now has chapters in California, Texas, Florida, New York, and Connecticut.
It was Perspectives Corporation's Service Coordinator, Danielle Martin, who came across this organization while searching for new volunteer opportunities. The Rhode Island chapter, which Martin aims to name "Knitty by Nature," is building up in its early stages. The chapter currently has fifteen members consisting of individuals Perspectives supports and members from the community. The group meets at various community locations, but Martin aims to have the group begin monthly meetings at the Warwick Public Library, and later on, another group at Exeter Public Library.
"Currently, we make hats, scarves, and potholders to donate to hospitals, shelters, and other places," says Martin.
For those joining this initiative with their own hand-made products, the everyday hobby of knitting is transformed into a continuous act of kindness as members gather to create these items for those who need them. Individuals and community members join together to work towards their shared mission, and the mix of good deeds and good company is a recipe for a fantastic experience. Martin notes that those participating in this budding chapter "love the feeling of being able to give back to members in their community" through their hand-crafted donations, and no doubt countless more people are happy to receive them.
Care to Knit will soon list the chapter information on their
website
, and our first Rhode Island chapter is seeking more participants to help knit these wonderful creations for those who need them. With more participants, more locations will open up throughout Rhode Island for easier access to meetings and other events. It's a fantastic way to meet new people and support a great cause!
On October 23rd, join the chapter for its first meeting at the Warwick Public Library on Sandy Lane! The meeting will run from 10 A.M. to 12 P.M. The second meeting will take place Monday, October 30th at the same time.
For those interested in becoming a member, reach out to Danielle Martin through e-mail at
dmartin1@perspectivescorporation.com
, or give her a call at 401-741-8622!
---
---