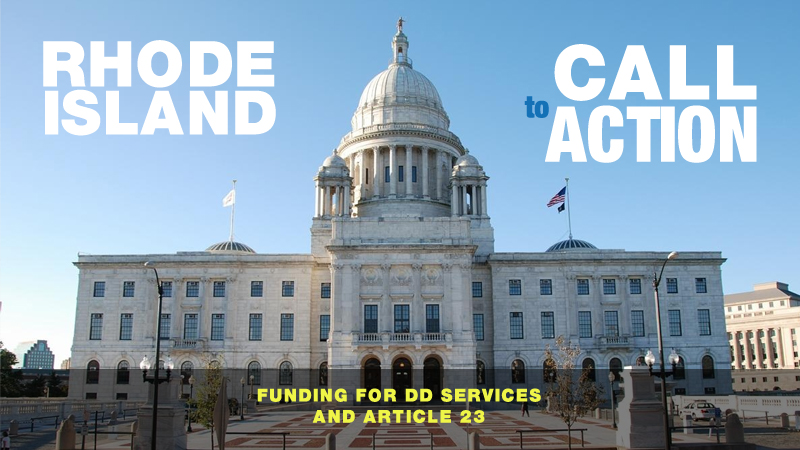 CALL TO ACTION - Write Your Senator and Representative Today
By Casey Gartland | May 23, 2017
As the Rhode Island legislature starts to grapple with the State budget for the coming year, they are facing many tough decisions.

You need to tell your local legislator why it is so important to maintain the Governorís recommended funding for DD services and to pass Article 23.

This year the Governor put a little over $6 million in her proposed budget for DSP wage increases. These are dollars that are specifically targeted for staff salaries. Through the advocacy of CPNRI and its member agencies, we have made it clear that we are facing a workforce crisis due to the inability to attract and keep competent and caring staff. We have explained that this is largely due to low wages for very challenging work.

Please tell your story!

If you need to work more than one job;
if you think about leaving this job because you cannot make enough to support yourself or your family;
if you see your friends and family making more at easier jobs...
Please tell the story about the effect it has on the people you support!
The emotional impact turnover has on the people you support;
peopleís reduced access to the community, family and friends due to staff shortages;
the reduced quality of service for people served when there are always new people working with them...
Every letter helps and we are focusing this call to action on the following legislators:
CLICK HERE TO FIND YOUR SENATOR AND REPRESENTATIVE
Your agency will be coordinating letter writing and helping you with any questions you may have. You can also contact Donna at CPNRI for assistance at
773-7771
or
dmartin@cpnri.org
---
---