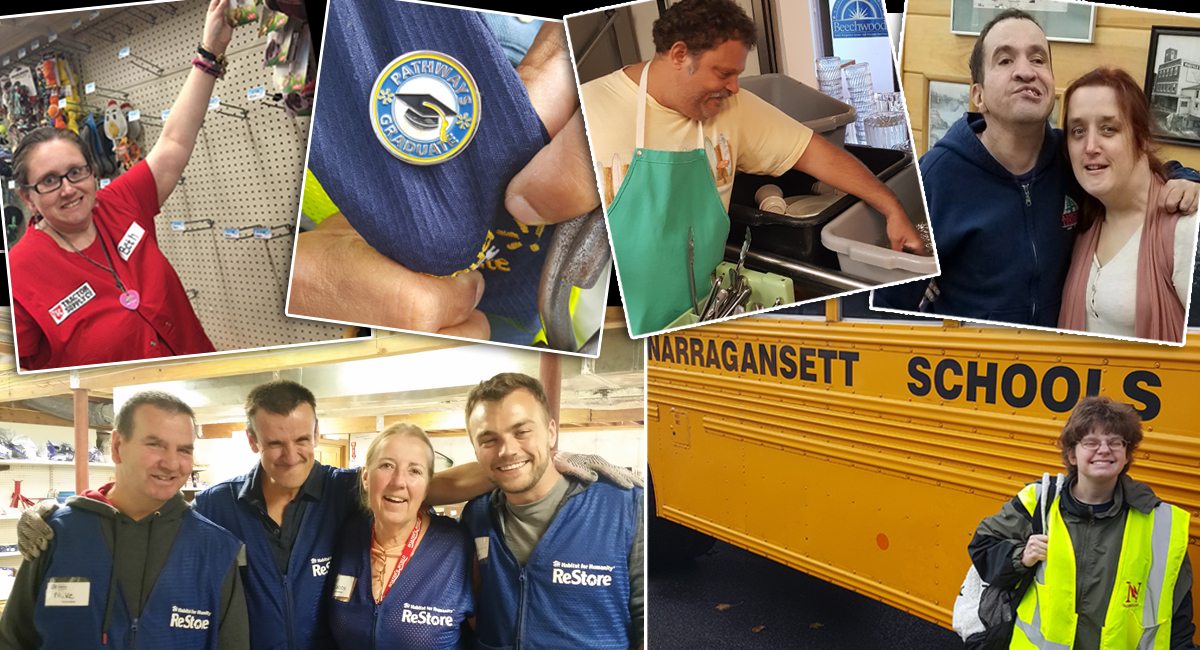 Perspectives Celebrates Prosperity: Over 55 Individuals Begin New Careers in 2017
By Sara Porcaro | December 28, 2017
With New Year's Eve coming up, countless resolutions, goals, and plans are being made for 2018. But a quick look at 2017 reveals plenty accomplishments to be proud of -- especially for the hard-working individuals supported by Perspectives Corporation. This year, over fifty-five individuals can boast starting new jobs, and many more individuals can pride themselves on being offered positions at local businesses!

Perspectives Corporation has seen an increased team of Career Developers, Vocational Specialists, and Job Coaches in 2017, as well as various new resources and funding. Vocational Specialist Sarah Audet notes that the bigger team is "collaborating more efficiently to support meaningful employment for individuals." As a result, the quality of service from the Employment staff has reached new heights, as has the rapport between Perspectives and places of employment.

"We've developed relationships with local businesses," says Job Developer Matthew Getchell, "and when owners see how skilled and dedicated these individuals are, they then reach out to us for help filling positions, and advocate for them in other places of employment."

The diversity of positions and job locations is a testament to the talents of these individuals who make a difference in places such as Sunshine Development Center, Walmart, Twin Willows, Hudson Publishing, Newport Restaurant Group, and many more businesses. Senior Director Kim Einloth explains that "it's important that individuals have choice [in their careers]," and that breaking down employment barriers paves the way for new relationships and community bonds. And all along the way, Perspectives staff gives individuals the support they need to achieve and retain this employment milestone.

"We truly have a talented group of professionals that take so much pride in the work they do," says Career Developer Ashley Ponton, "and I have nothing but great expectations for 2018."

In 2018, the Employment Team hopes to expand opportunities for job seekers, bring on more Job Coaches, and continue educating the community on the strengths of these individuals. Audet also notes that "each successful [job] placement brings us closer to our goal of community inclusion for everyone" -- which is the ultimate goal at Perspectives.

Senior Director Andrew McQuaide is confident when he asserts that "no matter what challenges the team faces in 2018, our commitment to individuals' success and happiness will only grow stronger." A powerful promise, as the Perspectives commitment is already iron-strong.

A new year means new horizons, and so we look to the community to contribute to our great success. If you or someone you know is hiring this, please contact us. Employers seeking hard-working, dedicated team members need look no further than the stars supported by Perspectives!


---
---