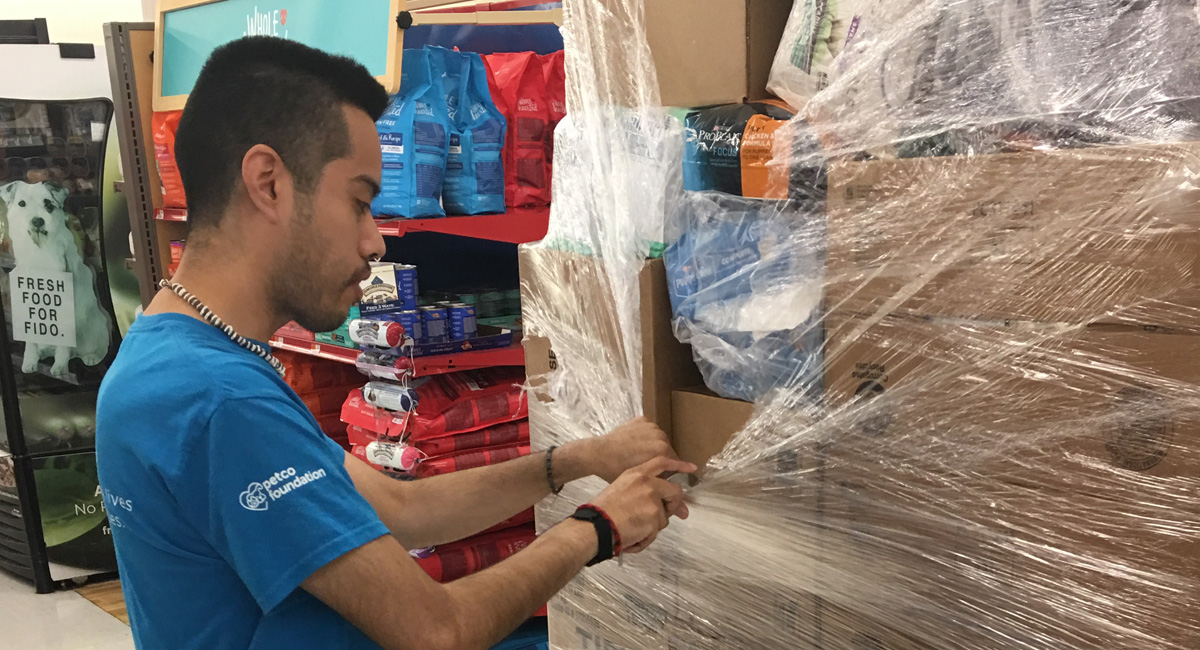 Genaro's Dedication and Positivity Ensure Another Productive Day at Petco
By Sara Porcaro | August 22, 2017
A three-month-old puppy follows his owner into a Petco in Seekonk. Birds are tweeting, hamsters running an endless marathon in their wheels, and the sun shines through the doors. In the middle of the store, happily stocking new shipments of pet food, is Genaro Vasquez-Recillas.

Since the spring of 2015, Genaro has been working for Petco, a choice fitted to him via Perspectives Corporation's Transitional School Services while he was in high school. As a stock clerk two days a week, his primary duties are keeping goods available for Petco customers, as well as assisting them in finding the things they need.

The relaxed atmosphere of the store and the company of his coworkers also make work a fun place to be. Manager Carin notes that Genaro is a "really good and thorough worker," one who is responsible, punctual, and friendly. Other staff also enjoy working with him, knowing that he is both a great person to be around and a coworker they can count on.

"They really like him," says Carin, "and he's great to work with."

In his free time, Genaro's outgoing energy keeps up as he spends his days off with friends. He enjoys trips to the gym in the mornings, as well as outings to the local bowling alleys, where he enjoys fun friendly competition.

When not stocking and assisting customers in product choices, he helps his store by keeping it clean and orderly. Being able to assist other people and their pets is something Genaro feels good about, and he says that he "likes everything" that comes with doing the job; there's not a thing he would change. The job has also helped him build his professional skills, which he can take with him wherever he decides to go in the future -- but for now, Petco is a great choice.

"I really like working here," he says. And as dogs are his favorite animal to encounter at Petco, every puppy that comes in makes the morning that much merrier.

Genaro's time at Petco are peaceful ways to start the mornings, surrounded by critters and coworkers that are happy to have him be a part of their day. He returns to work focused, ready to help his team for the rest of his shift and enjoy a beautiful afternoon after a productive morning. His dedication and positivity ensure another fantastic day!

---
---